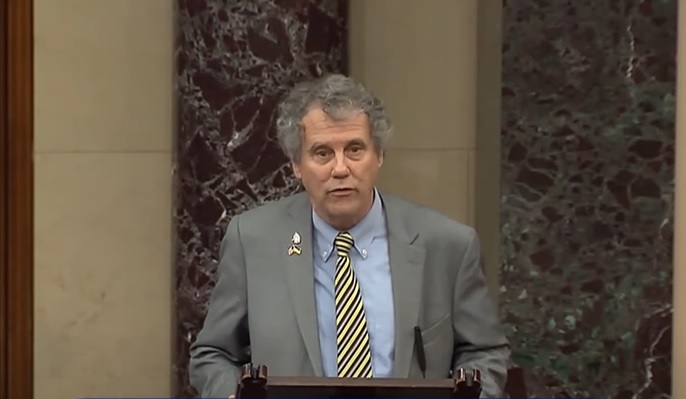 Sherrod Brown Champions Cannabis Banking Reform For Quick Markup Vote
The intricate web of politics, priorities and pressures in the Senate and House is set to make this fall's legislative session a captivating one. At the heart of the Senate's bipartisan ambitions is the cannabis Secure and Fair Enforcement (SAFE) Banking Act.
Senate Banking Committee Chairman Sherrod Brown (D-OH) communicated with Senate Majority Leader Chuck Schumer (D-NY) about advancing the cannabis banking legislation. "We want to get RECOUP. We want to get SAFE Banking. We already have, in the NDAA, the FEND Off Fentanyl Act. All three of those are my priorities."
As first reported by Punchbowl News, Brown is hopeful that all these priorities will be accomplished in the next six weeks.
Challenges Ahead for the SAFE Banking Act
Schumer stressed the importance of bipartisan cooperation, especially in areas like marijuana reform and other pressing issues such as curbing insulin prices and global economic competition against China.
"The bills will require a lot of work and compromise. But if we can progress on these items, we will greatly improve the lives of average Americans," Schumer said.
Sign Up For The TDR Newsletter
Before the August recess, Schumer said progress was being made and the Senate was making headway in bipartisan negotiations.
However, the SAFE Banking Act's success remains contingent on various factors. One pivotal aspect that could stall its progression is Section 10. Some Democrats are concerned that this section could weaken banking regulations and are looking to amend or eliminate it. Meanwhile, Republicans have termed this action a "non-starter."
As September unfolds, the political landscape promises intense negotiations, debates, and perhaps, as Schumer hopes, significant bipartisan achievements.
Positive Prospects for the Cannabis Industry
The Department of Health and Human Services recently recommended that the DEA reclassify cannabis from Schedule I to Schedule III status. This proposed change, for starters, could exempt cannabis companies from IRS Code 280E, facilitating federal tax reliefs.