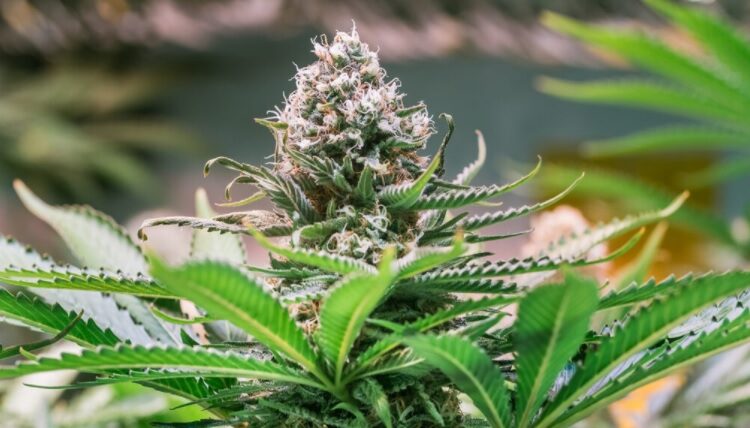 Sherrod Brown Says Bipartisan Deal For Cannabis Banking Reform Is 'Imminent'
Senate Banking Chair Sherrod Brown (D-OH) is sounding increasingly optimistic about banking reform for the cannabis industry. 
Brown reiterated this week that the Secure and Fair Enforcement (SAFE) Banking Act will likely get a committee hearing over the next six months and that agreement is imminent, reported Politico. 
"We think there is an agreement imminent that there'll be general agreement on," Brown told reporters Wednesday. "We know that some members of the committee are going to vote no regardless, but we think there'll be something good that gets a good majority."
Meanwhile, Brown spoke with Senate Majority Leader Chuck Schumer (D-NY) about advancing cannabis banking legislation.
"We want to get RECOUP. We want to get SAFE Banking," said Brown who is up for reelection in Ohio. "We already have, in the NDAA, the FEND Off Fentanyl Act. All three of those are my priorities."
Lawmakers In For A Busy Session
Schumer stressed the importance of bipartisan cooperation, especially in areas like marijuana reform and other pressing issues such as curbing insulin prices and global economic competition against China.
"The bills will require a lot of work and compromise. But if we can progress on these items, we will greatly improve the lives of average Americans," Schumer said.
The Senate Banking Committee heard testimony on the SAFE Banking Act during May's hearing for nearly two hours before adjourning without a vote.
HHS Call To Reschedule Marijuana
The latest comments from top Senate policymakers follow the Department of Health and Human Services' recommendation that the DEA should reclassify cannabis from Schedule I to Schedule III status. This proposed change could exempt cannabis companies from IRS Code 280E and facilitate federal tax relief.
Cannabis stocks, like Canopy Growth Corporation, Curaleaf Holdings CURLF, Tilray Brands TLRY, Cresco Labs CRLBF, Green Thumb Industries GTBIF and Trulieve TCNNF, to name a few, rallied following the news.