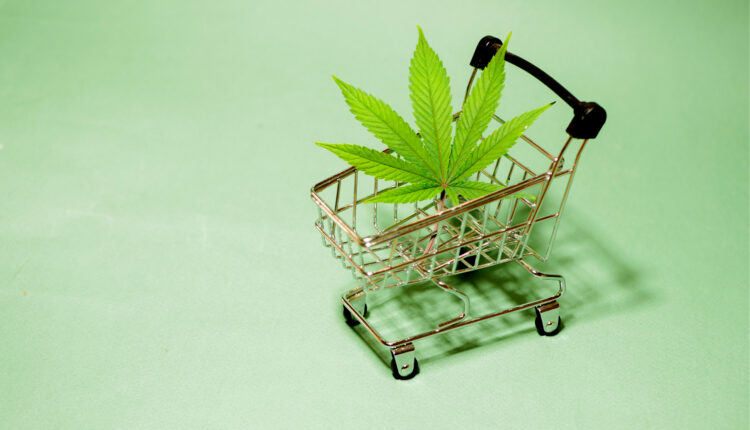 Springbig Acquired in SPAC Merger
Springbig, which is the cannabis industry's largest loyalty and marketing automation platform, announced its merger with Tuatara Capital Acquisition Corporation earlier this week.
Upon closing of the transaction, Springbig will become a publicly listed company on Nasdaq under the symbol "SBIG." The transaction is expected to close in the first quarter of fiscal 2022.
The estimated post-transaction equity value of the combined company is approximately $500 million, with approximately $200 million cash on hand after closing.
The company's existing stockholders are contributing 100% of their equity into the combined company. The transaction includes a $13 million fully committed Class A common stock PIPE anchored by Tuatara Capital and existing investors, including TVC Capital, Key Investment Partners, and Springbig's founder and CEO Jeffrey Harris.
"We began talks with Tuatara in May 2021," Harris said. As the industry continues to grow at a rapid pace, there's tremendous opportunity for consolidation particularly in cannabis tech, and we feel we can be a consolidator," he added.
Harris also said that he thinks the key to Springbig's success has been that the company "empowers retailers and brands by connecting them with their customers and engaging directly as they scale their businesses. Our merger with Tuatara allows us to do so at a much larger scale and we are thrilled for the potential it creates for the future of the industry."
Al Foreman, Chief Executive Officer of TCAC, said, "In the rapidly evolving cannabis industry, with numerous regulations and restrictions, springbig has emerged as a market leader in direct-to-consumer marketing and engagement. springbig's technology platform drives loyalty and customer engagement, and in this regulated environment, a high level of engagement is crucial for cannabis retailers and brands to reach their customers in an increasingly competitive market."
"The extremely talented and experienced team at Springbig has harnessed the technologies necessary to address this market opportunity, and they are well-positioned for long-term, sustainable growth as new states progress legalization frameworks and with the potential for Federal cannabis policy reform on the horizon," he added.
Founded in 2017, Springbig claims it is the largest loyalty and marketing platform in the cannabis industry and is the provider for cannabis retailers and brands across North America. Springbig offers a one-stop suite of category-leading solutions that clients can use to help increase customer retention, build customer loyalty, and promote brand awareness through services such as digital communications, text and email messaging, and industry-leading reporting and analytics.
The company claims 1,000 clients across the United States and Canada, compromising more than 2,300 retail locations, and has over 41 million consumers enrolled in its proven B2B2C platform, through which more than 90 million transactions have been processed in the past twelve months with an attributable gross merchandise value of over $7 billion.
Springbig has grown revenue at a CAGR of 105% since 2019 and is on track to deliver $24 million in revenue for 2021 via its B2B SaaS model. High growth is expected to be sustainable in the medium-term and is likely to accelerate as the company expects to capitalize on the steady growth in cannabis retailers as new recreational markets emerge across the U.S., in addition to capturing larger marketing spends from cannabis brands as they work to obtain direct access to consumers.
Harris will continue to lead the company following the closing of the transaction. Current Chief Financial Officer, Paul Sykes, who has significant experience in high-growth SaaS businesses in a public company environment, will also continue in his role.
Sergey Sherman, Managing Director at Tuatara Capital and Chief Financial Officer of TCAC, will join the Board of Directors of the merged company following the closing of the transaction, with remaining Board appointments expected to be announced in the near future.
Advisors Cantor Fitzgerald & Co. is serving as exclusive capital markets advisor to TCAC, and Jefferies LLC is serving as exclusive financial advisor and exclusive capital markets advisor to Springbig.