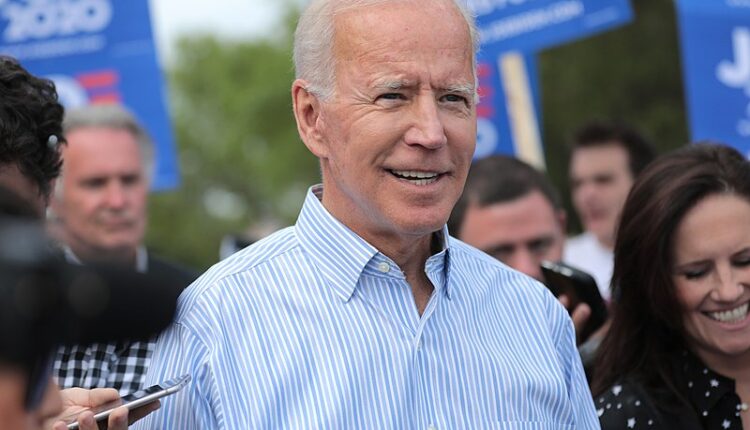 Strong Follow-Up Buying in U.S. Cannabis Operators Reinforces Biden Presidential Optimism
There might be something to the Friday's strong rally in U.S. cannabis operators after all. Following an afternoon surge which saw leading multi-state operators (MSOs) such as Trulieve Cannabis and Cresco Labs soar 15.48% and 11.58%, respectively, Monday's price action reciprocated with more of the same. Although early gains dissipated throughout the session, the decisive follow-up buying—in TDR's view—provides positive affirmation that the so-called "Biden rally" has legs.
Amazingly, the genesis of this price action phenomenon was quick on the uptake. After spending the balance of the last 2 months in a sector-wide consolidation pattern, policy recommendations delivered by the Democratic Party helped galvanize investor sentiment into action.
More specifically, these policy recommendations came via a 110-page document released by the Biden-Sanders Unity Task Force on July 8. The manifesto recommended that cannabis be decriminalized and rescheduled through "executive action on the Federal level". With Joe Biden firmly ahead in most polls and prediction markets, and Democrats solidly favored to win both the House and Senate, investors were placed in a state of anticipation.
But to really fire-up animal spirits, a media catalyst was needed to galvanize the entire picture together for investors. That came in short order by way of the sector's biggest soundbox and supporting industry opinion.
On July 9, CNBC dropped a 2-minute segment highlighting the upcoming Presidential election and potential catalyst for the U.S. cannabis sector. Not simply limited to the possibility of a Joe Biden presidency and tacit endorsement of the States Act, Tim Seymour highlighted several adjunct catalysts including potential stellar second quarter earnings numbers and several medical ballot initiatives appearing in November.
On the same day, Beacon Securities issued a research note suggesting that Unity Task Force recommendations could "provide cover for banks/stock exchanges" interested in serving cannabis companies. Such action could open the door for MSO listing on NASDAQ or the New York Stock Exchange, driving immense capital into the sector. The lack of major U.S. listings is believed to be a major impediment to wider U.S. investor and institutional participation, serving to cap market capitalization expansion.
For now, U.S. cannabis operators have been forced to list on the Canadian Securities Exchange due to the illegality of cannabis on a federal level.
Further adding kerosene to the narrative was a Sunday submission in Forbes by well-known cannabis writer and analyst Alan Brochstein, who penned an article titled Three Reasons To Be Bullish On Cannabis Stocks. While highlighting the cornucopia of bullish themes already present in the sector, Mr. Brochstein surmised that a Biden win combined with House and Senate control would "unleash speculation like the cannabis sector hasn't seen since late 2017"—although Brochstein cautioned legalization could be years in the making. For the usually balanced and measured analyst, this was uncharacteristically poignant language.
The market, in turn, responded with its second strong session in as many days.
At their highs, the prices of the Big 4 U.S. cannabis stocks—Trulieve Cannabis(14.06%), Cresco Labs (14.05%), Curaleaf Holdings (13.61%) and Green Thumb Industries (6.04%)—all rose precipitously on strong volume (today was CURA's highest volume in 2020). Despite a profound broad market selloff which lead to afternoon weakness across all sectors, both Curaleaf and Cresco Labs stormed back to close near the highs for a second straight session as investors remained firmly under the bid.
TDR will continue monitoring the cannabis trade as the Presidential Election tracks closer.