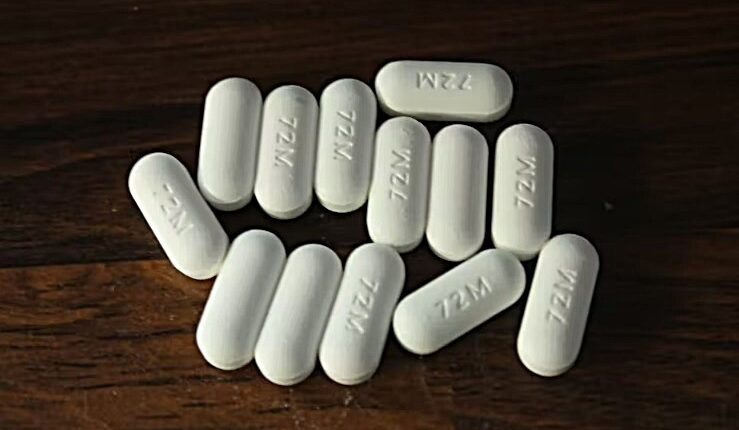 Study Links Recreational Cannabis Consumption With Decreased Opioid Use
As opioid-related overdose deaths across the nation continue to mount at an alarming rate, a new study offers some hope for those states where cannabis is legal. A study has shown that cannabis-legal states are seeing a decrease in demand for one dangerous opioid – codeine.
This well-known pain reliever, often prescribed to reduce coughing, is a narcotic analgesic and frequently used as a recreational drug with a high potential for misuse.
According to the study published in Health Economics on Jan. 18th, there's been a notable reduction in pharmacy-based codeine distribution in states with adult-use cannabis programs, writes Cornell Chronicle.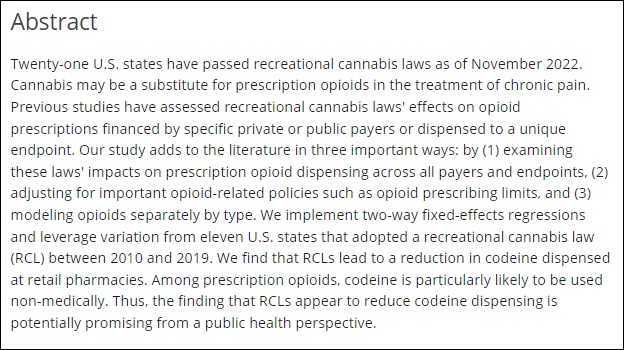 In 2017, the Department of Health and Human Services (HHS) declared the opioid crisis a public health emergency. What led to it? According to the HHS, in the late 1990s pharma giants such as Purdue Pharma convinced the medical community that opioid painkillers such as OxyContin were not addictive. Purdue, for example, provided free oxycontin to doctors as a way of encouraging them to prescribe more, which led to misuse of both prescription and over-the-counter opioids, painting a clear picture that these drugs are addictive.
Data reveals that since 1999 more than 760,000 people died as a result of an overdose. Nearly 75% of overdose deaths in 2020 were from opioids.
"A reduction in the misuse of opioids will save lives," said doctoral candidate Shyam Raman who is affiliated with Cornell's Jeb E. Brooks School of Public Policy and the lead author. "Our research indicates that recreational cannabis laws substantially reduce distribution of codeine to pharmacies, an overlooked potential benefit to legalizing recreational cannabis use."
Key Highlights From The Study
Backed by the National Institute on Drug Abuse, the study revealed a 26% reduction in the pharmacy-based distribution of codeine. The research also showed an even higher reduction – as much as 37% – after four years of enacted adult-use cannabis laws.
Other important highlights of the study include: 1) minimal effect on the distribution of other opioids like oxycodone, hydrocodone, and morphine, and 2) minimal effect on codeine distribution by hospitals.
"This finding is particularly meaningful," said senior author Coleman Drake of the University of Pittsburgh's School of Public Health. "Where previous studies have focused on more potent opioids, codeine is a weaker drug with a higher potential for addiction. It indicates people may be obtaining codeine from pharmacies for misuse, and that recreational cannabis laws reduce this illicit demand."
Another study author Johanna Catherine Maclean, Ph.D. of George Mason University, stressed that even though all substances bare some risks, "cannabis use is arguably less harmful to health than the nonmedical use of prescription opioids."
So far, 21 U.S. states have legal adult-use cannabis, and it is expected that this legalization trend will continue in the coming years.
__________
This article was originally published on Benzinga and appears here with permission.