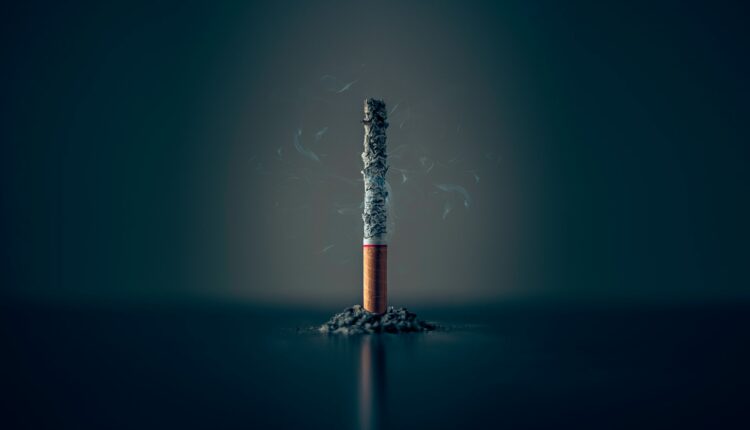 TAAT Beyond Tobacco Cigarettes Takes Aim at Bigger Market Share
Much like Big Alcohol and Beyond Meat Inc. have capitalized on consumers' desires for what is perceived to be less harmful alternatives, TAAT Lifestyle and Wellness are introducing the first non-tobacco cigarette to the market that actually tastes and smells like a real cigarette.
TAAT Beyond Tobacco cigarettes are made entirely tobacco-free, replacing the filler with a proprietary mix of hemp containing CBD. Many smoking alternatives offer an experience somewhat dissimilar to that of a traditional smoke. The goal for Beyond Tobacco was to develop a cigarette that mimicked the experience of a tobacco cigarette, minus the addictive properties of nicotine.
TAAT's unique blending technique improves upon the hemp cigarettes that have already been on the market for some time. This approach gives their smokes a smell and taste that is nearly indiscernible to actual tobacco smoke.
CEO Setti Coscarella notes that some consumers have experienced a sense of calm after smoking a Beyond Tobacco.
"We believe the cannabidiol (CBD) content inherent in Beyond Tobacco™ may be responsible for such experiences." Although Setti cautions: "TAAT does not provide any supporting claims other than anecdotal stories we periodically receive."
An added advantage is that Beyond Tobacco will sell at a mere $6.65 per price, significantly cheaper than traditional smokes.
The Big, Old Cigarette Industry Can Still Evolve
Investors tend to think of winners and losers in absolute terms when it comes to newly emerging businesses. While there is some validity in this approach in some cases, it does not apply here.
There may be a winner-take-all mentality when we are choosing sides in the latest technological advancement, but TAAT does not see its product as needing to replace its competitors. Beyond Tobacco sees many opportunities of working alongside-though apart from– Big Tobacco, responding to the needs of consumers with various interests, like those who seek variety in their smoking products or those who want to decrease their nicotine consumption. Not to mention the as-yet undetermined market for those primarily seeking smokable hemp products.
Even capturing a small share of the tobacco market means great dividends, rewards, for investors.
Opportunities for Tobacco Market Growth
According to Grand View Research, The global tobacco market size was valued at USD932.11 billion in 2020, with CAGR of 1.8% from 2021 to 2028 expected.
According to company officials, the market for nicotine products in the U.S. (which includes smokeless tobacco, cigar & cigarillos, vapes and more), is around USD$76 billion annually; Gross revenue acquisition opportunities are very significant. 
If TAAT can claim even half of one percent of the current U.S. nicotine market, it would drive approximately $380 million in gross revenue to the top line. With a current market capitalization of $351.54 million (as of 02/05/21), TAAT currently trades at less than 1x total revenue—a low valuation for a fast-growing company with reasonable market penetration potential.
If we extrapolate market capture of just one percent of total U.S. nicotine sales, basic revenue valuation metrics become even more microscopic. And of course, that's before we have even considered TAAT's international sales ambitions.
It remains to be seen if TAAT can capture a small fraction of the U.S. and foreign tobacco market, but with the demand for vice alternatives such as non-alcoholic beer, and Beyond Meat only intensifying, it is entirely possible that TAAT could be the next CPG alternative to make waves in the marketplace.