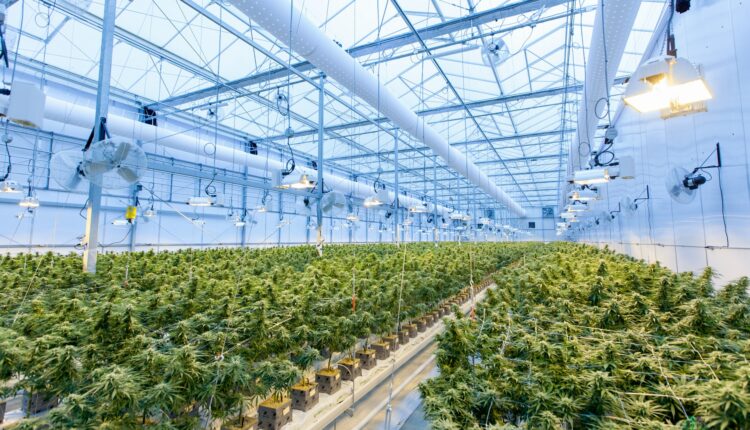 Teamsters Seeking Remedial Action Following Death Of Green Thumb Industries Employee
Following the recent death of an employee at Green Thumb Industries' GTBIF cultivation and manufacturing facility, the Teamsters issued an official statement calling on the multi-state cannabis operator to address its workers' safety concerns.
"While it's still too early to conclusively determine the circumstances that led to this individual's untimely death, what we do know is that there have been significant concerns about occupational hazards at this operation – particularly regarding respiratory health – in the past," stated Jim Glimco, president of Teamsters Local 777. "We also know that those concerns haven't always been adequately addressed when brought to the attention of higher-ups. GTI needs to take drastic and immediate action to address the safety concerns of its workforce. This includes allowing them to unionize and bargaining in good faith so the workers can enforce safety standards through a union contract."
What happened: A worker collapsed and died during her shift at GTI's facility in Rock Island, Illinois. The worker's name has not been revealed yet, but according to testimony from another employee who wished to be called Marv, she was about 60 years old and had recently changed position within the company from a desk job to manufacturing.
Marv said that while working in the production area he himself had been having coughing fits. He added that he received a "very threatening" call from the company's HR executive, after posting the news of this tragic event on social media sites.
"Given that this employer's recent labor record, we weren't surprised to hear that the company is alleged to have threatened retaliation against a worker for exercising their right to engage in concerted activity," said Peter Finn, Teamsters Western Region International VP and director of the Teamsters Food Processing Division. "The Teamsters stand in solidarity with the workers of Rock Island as they mourn the loss of their friend and co-worker. GTI needs to focus less on its bottom line and more on the welfare of its workforce."
Not The First Time
The news comes on the heels of Teamsters Local 777 filing additional unfair labor practice (ULP) charges against Green Thumb Industries. Employees at GTI have filed at least five complaints with the Occupational Safety and Health Administration (OSHA) alleging serious safety and health violations, including two complaints that are under investigation at the Rock Island location. GTI has been previously cited by OSHA at other facilities for health and safety violations.
According to the Teamsters, one of the oldest unions in the country, GTI has shown a consistent lack of respect for the concerns of their workforce, even in comparison to other large multi-state operators. The Union also notes that the cannabis company violated federal law at the Rock Island facility during a union organizing drive in 2021, and again both during and after an unfair labor practice strike earlier this year, the longest such strike at a cannabis retailer in U.S. history.
What's more, this is not the first time a cannabis employee died on the job. The Teamsters were referring to last year's case of Lorna McMurrey, who tragically died at the age of 27 at a Trulieve Cannabis facility in January 2022.
Per the report filed by the Occupational Safety and Health Administration (OSHA) McMurrey complained that she couldn't breathe presumably due to the cannabis kief (cannabis dust) in the air where she was grinding and packaging prerolls.
In the end, Trulieve entered into a voluntary agreement with OSHA that was supposed to result in additional health and safety protections for the company's workers at its cannabis manufacturing facilities. Under the agreement, Trulieve agreed to undertake a study to determine whether ground cannabis dust is required to be classified as a "hazardous chemical" in the occupational setting, according to OSHA regulations.
Need To Be Held Accountable
Magen Townsend, Teamsters International Organizer talked about her experience while working at Green Thumb Industries. "As a former GTI worker, me and many others at the Rock Island facility had serious safety concerns that weren't addressed," she said in a statement. "Lack of air filtration, proper ventilation, and safety equipment were among our primary issues. GTI needs to be held accountable for refusing to acknowledge these serious concerns and putting workers at risk."