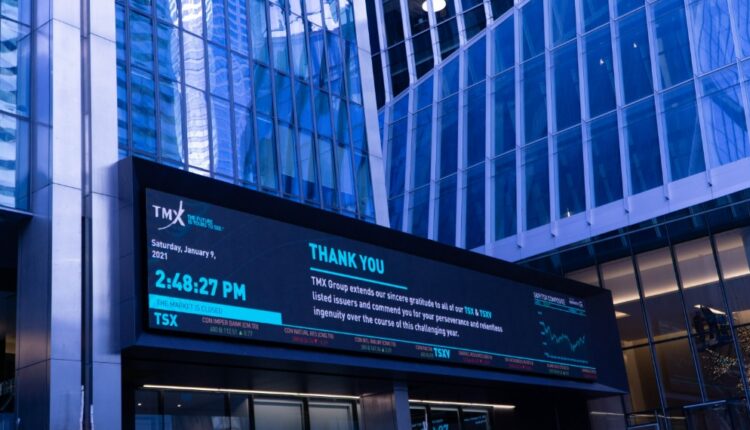 TerrAscend Corp. 'Investor Day' Festivities Kick Off This Week
One of the leading U.S. multistate cannabis operators is opening access to investors. Beginning Friday, October 13, TerrAscend Corp. (TSX: TSND) (OTCQX: TSNDF), firmly entrenched among the sector Tier-1 operators, will host an Investor Day at the Toronto Stock Exchange from 9:30 a.m. to approximately 12:30 p.m. ET. The public, both large and small, will have an opportunity to engage management, co-mingle with investors and view presentations among a cross-section of business segments.
As the name suggests, 'Investor Day' events serve as pivotal gatherings orchestrated by publicly-traded companies to offer crucial insights to their key stakeholders – investors, analysts, and the financial community. These events encompass several essential components, starting with comprehensive presentations by top company executives who outline the company's strategic trajectory, financial performance, and growth prospects. These presentations typically touch on critical business segments, product lines, and target markets.
In addition to the presentations, companies may provide a comprehensive financial review encompassing income statements, balance sheets, and cash flow statements—often coupled with financial projections.
Overall, investor days often serve as a platform for companies to elucidate their long-term strategic vision, delving into initiatives for revenue growth, cost management, and market expansion. Operational insights are shared, detailing performance metrics related to production, supply chain, and efficiency improvements, instilling confidence in the company's ability to effectively execute its strategies. Crucially, these events facilitate direct engagement through Q&A sessions with company executives, fostering deeper comprehension of the company's direction.
Depending up the industry and sector the company is engaged in, product features and technology updates can be part of the presentation equation. While we don't expect this aspect to be the order of the day with TerrAscend, investors should glean a comprehensive view on operational insight on a granular level.
With U.S. operator reporting season kicking off next month, and new adult-use states counting on the quarterly financials for the first time, there should be a lot to talk about.
If you interested in attending the festivities in person, email TerrAscend Corp. Investor Relations at [email protected] for additional details.
__________
* In accordance with an executed agreement between The Dales Report and TerrAscend, The Dales Report is engaged with the aforementioned on a 6-month contract for $7,500 per month, with the purpose of publicly disseminating information pertaining to TerrAscend via The Dales Report's media assets, encompassing its website, diverse social media platforms, and YouTube channel. Compensation for The Dales Report services involves the receipt of a predefined monetary consideration, which may, on certain occasions, encompass ordinary shares in instances where monetary compensation was not obtained. In such instances where share compensation was received, The Dales Report hereby asserts the right to engage in the acquisition or disposition of such shares subsequent to the conclusion of the aforementioned contractual period, in compliance with provincial, state, and federal securities regulations. Please refer to the "Disclosures" section below, which is to be interpreted in conjunction with this disclaimer.