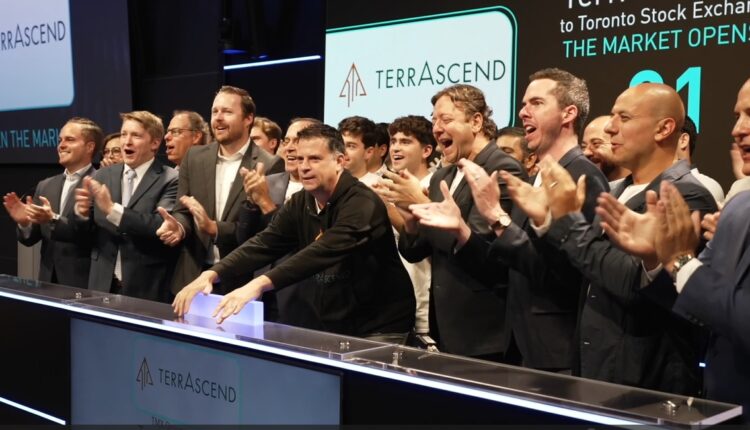 TerrAscend Corp. Now Eligible To Trade On Morgan Stanley Investor Platforms
Last week, a recently percolating news cycle climaxed is strong fashion, when TerrAscend Corp. (TSX:TSND) (OTCMKTS: TRSSF) began trading on the Toronto Stock Exchange. It was the first time a U.S. plant-touching cannabis company has officially listed on a Tier-1 exchange. While immediate price and volume benefits have not been readily apparent, information is filtering out that could prove beneficial for the company in due course.
Today, TerrAscend Executive Chairman, Jason Wild, tweeted proof positive that its TSX listing is having an affect. The screenshot shows that major U.S. investment bank, Morgan Stanley, sent out instructions to 'immediately remove any blocks/restrictions that were previously placed on this security (TER, previously listed on the Canadian Securities Exchange) — it has been removed from the impermissible list as of: 7/5/2023.'
The upshot: TerrAscend stock is now free to trade on Morgan Stanley investor platforms, similar to any other TSX-listed security. By de facto, this makes the company the only true U.S. multi-state operator available for purchase on the platform, allowing it to potentially capitalize on federal reform news flow that periodically emanates from Capital Hill.
Uplisting to a tier-1 stock exchange, such as the TSX, NASDAQ or New York Stock Exchange (NYSE) can offer ancillary benefits to a company, including:
Easier access to capital on better terms and with lower interest costs
Greater liquidity for existing and future shareholders, as well as founders
Increased credibility and corporate image due to greater transparency and visibility
Analyst coverage and institutional investment, which can boost the company's valuation and awareness
Mergers & Acquisitions currency, which can facilitate growth and expansion through acquisitions
Index inclusion, which can attract more investors and funds that follow index-based strategies
Furthermore, Jason Wild recently indicated on a Twitter Spaces hosted by TDR that TerrAscend's TSX listing could make the company eligible—upon additional U.S. federal reform developments—to uplist expeditiously to a Tier-1 U.S. exchange via American Depository Receipt, or ADR.
Much like an actual stock, an ADR is a financial instrument that represents ownership in shares of a non-U.S. company. It is a mechanism through which non-U.S. companies can facilitate trading of their shares in the United States, making it easier for American investors to buy and sell shares of foreign companies without having to trade directly on foreign stock exchanges.
Without the TSX designation, the company would most certainly require to go through a conventional listing process, which can be quite lengthy dependent upon the company's ability to satisfy exchange rules.
TDR will have additional updates on U.S. multi-state operator uplist eligibility as warranted.