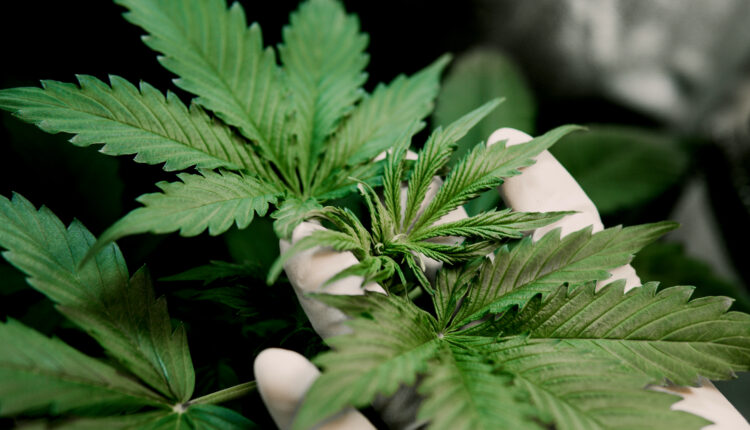 TerrAscend To Buy Gage Cannabis In $545 Million Deal
Pot deals continue to heat up as summer comes to a close.
New York- and Toronto-based TerrAscend (CSE: TER) (OTCQX: TRSSF) has announced a deal to purchase Michigan-based Gage Growth (CSE: GAGE) in an all-stock transaction valued at $545 million. 
Gage's portfolio includes the city and state approvals for 19 "Class C" cultivation licenses, three processing licenses, and 15 dispensaries. Once the deal is completed, the combined business will have operations in five states and Canada. This includes seven cultivation and processing facilities and 23 operating dispensaries for both medical and adult-use cannabis markets in the U.S. and Canada.
"The acquisition of Gage expands our footprint to the third largest cannabis market in the U.S.," said Jason Wild, Executive Chairman of TerrAscend. Sales in the state reached $171 million in July, representing an annual market of about $2.1 billion.
"Combining our market-leading share in our existing states with Gage's proven cultivation, retail, and marketing capabilities, creates one of the largest and most dynamic companies in the industry. We look forward to leveraging Gage's profound connection with Michigan's consumers, in addition to its established partnerships with award-winning brands like COOKIES, to provide our patients and customers with best-in-class product offerings and retail experiences," Wild said.
"Our shared strategic and corporate values make this combination a strong fit," said Fabian Monaco, CEO of Gage. "We also recognize the incredible success that TerrAscend has enjoyed in recent years. We could think of no better company to partner with as we execute on our shared strategy of deep vertical integration and scale in our core markets, with a vision of creating the most consumer-centric cannabis company in the world."
As a result of this deal, Gage executive chairman Bruce Linton will be stepping down. Wild will become chairman of the combined company and the future of Monaco – whether or not he will remain CEO or step into a role more focused on capital markets — is unclear at present.
Per the agreement, shareholders of Gage will receive 0.3001 of a common share of TerrAscend for each Gage Share held. The total amount is valued at approximately $545 million based on the closing price of TerrAscend on August 31, 2021 and represents an 18% premium on Gage shares, which, according to the total valuation, hold an implied value of $2.11 a share.
Analysts praised the deal, fortifying a general market sentiment that value is ripe for the picking in Michigan's cannabis market, in large part due to Michigan's unlimited-license status, which offers more growth potential than in other states. Craig-Hallum stood by their "buy" rating for TerrAscend and Jeffries analyst Owen Bennett — who in July said pot stocks are a "generational wealth" builder — was bullish on the deal in a letter sent to investors following the announcement.