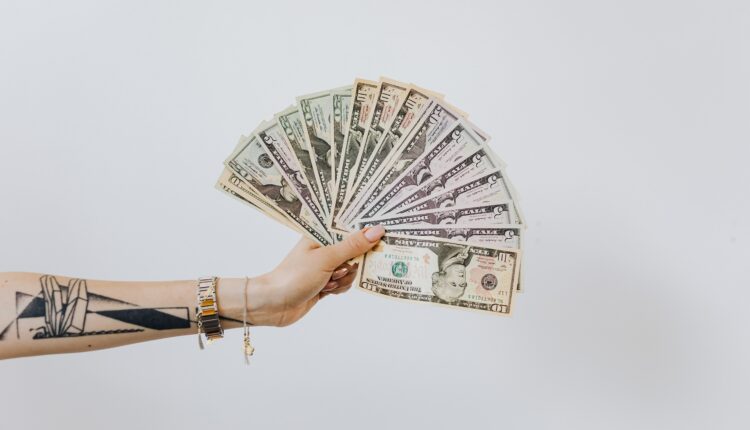 Thanks to Covid-19, U.S. Cannabis Sales Saw Massive Increase in 2020
In 2020, a year we'd all surely sooner forget, Americans spent an astonishing 67 percent more on cannabis than they did in 2019, for a total of almost $18 billion, and Covid is likely to blame.
That means sales were up more than $7 billion from the previous year, confirming our suspicion that perhaps forgetting the unending string of horrific events that took place last year was the goal all along.
According to Leafly, which crunched the numbers by assessing state tax and revenue data across all medical and adult-use markets, the coronavirus pandemic that hit the United States in March is what's behind for American's increased appetite for cannabis.
When cannabis was declared an essential service in most states, a host of "new normal" shopping options were quickly made available, such as ordering online, curbside pickup, and delivery. While some of these options were prohibited by state legislation before the pandemic, Covid-19 opened the doors to new ways to reach the cannabis consumer and likely encouraged at least a few new consumers to give the herb a try. Data shows that most dispensaries saw a massive bump in revenue in April.
While newly legal states did pop up in 2020, it was the established cannabis consumers who helped drive up cannabis sales across the country, buying between 25 and 40 percent more cannabis in 2020 than they did in the year previous.
Nine states, including Arkansas, Connecticut, Florida, Illinois, Maine, New Jersey, North Dakota, Ohio, and Pennsylvania sold more than twice the cannabis product they did in 2019. 
It's no surprise to see California, Colorado and Washington representing the states with the most sales in 2020, however some might be surprised to learn that Florida wasn't far behind, selling more than $1.2 billion worth of cannabis to take fourth place.
Leafly's analysis noted that while New York state and Florida have comparable populations (approximately 20 million), New York has only licensed 38 medical dispensaries, and doesn't offer dried flower. But in Florida, 300 dispensaries are licensed, and dried flower sales are permitted, making up half of all medical cannabis sales in the state.
Even in Massachusetts, where a statewide shutdown order shuttered all dispensaries in the month of April, consumers spent close to $700 million on cannabis products, $300 million more than they spent in 2019.
"The dramatic rise in retail marijuana sales is not only a reflection of increased consumer demand, but also the result of many consumers shifting from the illicit market to the above-ground legal marketplace," said Paul Armentano, deputy director at NORML in response to Leafly's numbers. "As these state-legal markets continue to mature and become more accessible, consumers are going to continue to gravitate toward it and away from the underground marketplace."
Given the current state of the pandemic in the U.S., it's unlikely that we'll see an end to this "new normal" anytime soon. As such, one shouldn't expect the buying habits of the average cannabis consumer to change too dramatically (unless of course we are subjected to another global-scale crisis).