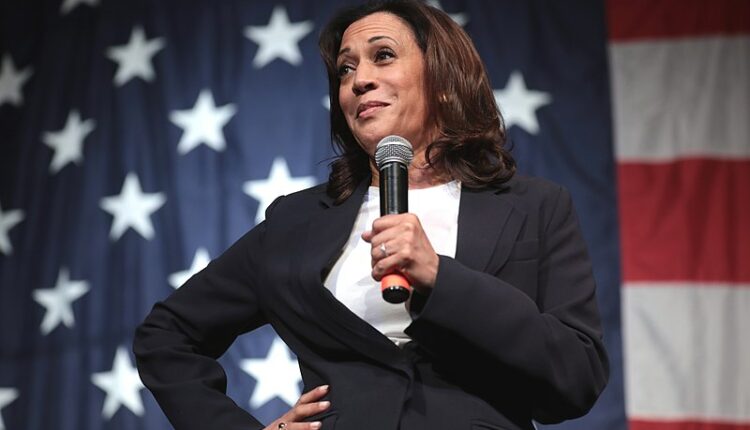 The First African-Indian American Woman Running For U.S. Vice President Calls To Legalize Cannabis
Senator Kamala Harris is the first woman of colour – the first Black and Indian American woman – to represent California in the United States Senate and running as the vice-presidential candidate for the 2020 election.
Harris has been highly active in removing marijuana for its clinical benefits for patients suffering from insomnia, anxiety, chronics pain, and other illnesses from the Controlled Substances Act (CSA).  She is also the acting lead sponsor of the Marijuana Opportunity, Reinvestment, and Expungement (MORE Act) – an act responsible for removing cannabis from the schedule of controlled substances. The act was advanced in November of last year and Harris supported both of its goals: to end the prohibition of marijuana federally and to stimulate states to remove criminal records of defendants with marijuana-related convictions.
"Times have changed–marijuana should not be a crime. We need to start regulating marijuana and expunge marijuana convictions from the records of millions of Americans so they can get on with their lives," she said in an interview. As cannabis is still not federally legalized in the United States, Harris believes that legalizing marijuana is the "smart and right thing to do."
Investors should know that Harris has also sponsored the Marijuana Justice Act as well as the SAFE Banking Act that protects banks supporting marijuana businesses from federal penalties. As many industry leaders and countries accept the cannabis market, Harris along with Senator Orrin Hatch signed a letter asking the Justice Department to stop blocking federal research on cannabis. She previously stated that "it is past time to end the failed war on drugs, and it begins with legalizing marijuana."
All in all, the growth in the cannabis industry may continue with promising prospects of marijuana legalization in the United States. Cannabis companies are busy preparing for mergers and acquisitions as stock valuations and the likelihood of legalization in the United States attracts buyers. Investors believe that profitable cannabis companies are now looking to buy their way into niche business subdivisions to help expand their brands–– all based on the hopes that the November presidential election will legalize cannabis federally in the United States.
As the world still lives in the COVID-19 pandemic affecting mass businesses, some experts say that distribution deals may aid companies to reach consumers who have "an increased their needs for marijuana products since the initiation of the pandemic. Cannabis stock trading and company expansion may not only continue but also rise with the upcoming 2020 U.S. presidential elections.