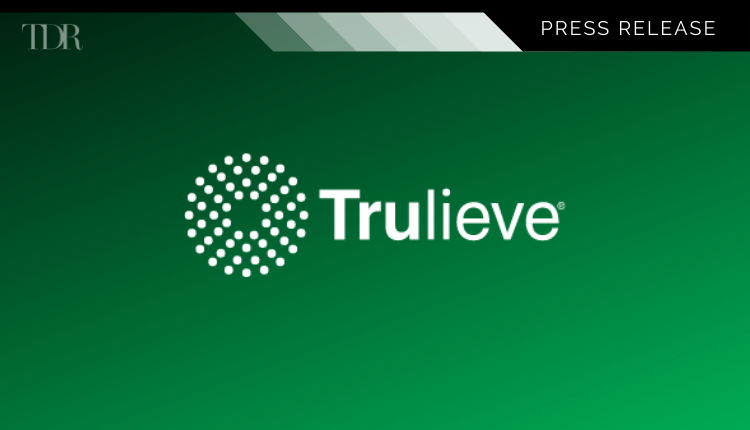 Trulieve Announces the Largest US Cannabis Transaction; Acquisition of Harvest Health & Recreation Inc., Creates the Most Profitable Multi-State Operator in the World's Largest Cannabis Market
Combined Company Will Maintain Industry Leading Scale in Retail, Cultivation & Production
Footprint Provides National Scale with a Deep Regional Focus in Attractive Markets
Expanded Runway for Growth with new Southwest Hub and Expanded Northeast and Southeast Hubs
Combined Consensus 2021E Revenue of $1.2 Billion
Trulieve and Harvest to Host a Joint Conference Call and Webcast today at 8:30 a.m. ET
Trulieve Cannabis Corp.(CNSX: TRUL) (OTCMKTS: TCNNF) and Harvest Health & Recreation Inc. are pleased to announce they have entered into a definitive arrangement agreement (the  "Arrangement Agreement") pursuant to which Trulieve will acquire all of the issued and outstanding subordinate voting shares, multiple voting shares and super voting shares (the "Harvest Shares") of Harvest (the "Transaction"). Under the terms of the Arrangement Agreement, shareholders of Harvest (the "Harvest Shareholders") will receive 0.1170 of a subordinate voting share of Trulieve (each whole share, a "Trulieve Share") for each Harvest subordinate voting share (or equivalent) held (the "Exchange Ratio"), representing total consideration of approximately $2.1 billion based on the closing price of the Trulieve Shares on May 7, 2021.
Trulieve, a leading multi-state operator with a focus on the northeast and southeast regions of the United States, and Harvest, a leading multi-state operator with a focus on the west coast and northeast regions of the United States, have built deep, vertically integrated operations in their key markets, becoming leading operators in the United States, the world's largest regulated cannabis market.
Upon completion of the Transaction, as well as the closing of other previously announced acquisitions by Harvest and Trulieve, the combined business will have operations in 11 states, comprised of 22 cultivation and processing facilities with a total capacity of 3.1 million square feet, and 126 dispensaries serving both the medical and adult-use recreational cannabis markets.
Key Transaction Highlights and Benefits
Increases Scale Across Our Hub Markets – through the creation of the largest U.S. cannabis operator on a combined retail and cultivation footprint basis;
Creates the Most Profitable US MSO – with combined 2020 Adjusted EBITDA of $266 million1,2 and combined 2021E consensus Adjusted EBITDA3 of $461 million, delivering an unparalleled platform for continued growth;
Delivers a Superior Existing Retail and Distribution Model – from a robust retail network of 126 dispensaries across 11 states, the combined company will have leading market shares in Arizona and Florida;
Strong and Expanding Multi-State Presence – bolsters Trulieve's expansion in US northeast and southeast hubs in Florida, Pennsylvania and Maryland, and establishes a southwest hub in core markets including Arizona, where recreational adult use of cannabis was recently legalized;
Optimizes Nationwide Presence – through well-established retail and wholesale channels across markets, as well as the ability to reach an estimated total addressable market of US$19.3 billion in 2025E (Arcview market estimate);
Adds Premium Brands – to Trulieve's portfolio of in-house brands and national brand partners with a successful line of products across multiple form factors;
Leverages Expert Operating Teams and Best Practices – from each of Trulieve and Harvest, enhancing operational excellence by combining unparalleled knowledge of, and success in winning, state license application processes and the ability to rapidly bring operations to market; and
Accretive Transaction Reinforces Trulieve's Leading Financial Metrics – by reinforcing superior financial performance relative to peers through industry-leading margins and strong projected profitable growth.
Management Commentary
Today's announcement is the largest and most exciting acquisition so far in our industry, creating the most profitable public multi-state operator. Importantly, our companies share similar customer values with a focus on going deep in core markets. This combination offers us the opportunity to leverage our respective strong foundations and propel us forward with an unparalleled platform for future growth. Harvest provides us with an immediate and significant presence in new and established markets and accelerates our entry into the adult use space in Arizona. Trulieve and Harvest are leaders in our markets, recognized for our innovation, brands, and operational expertise with true depth and scale in our businesses. We look forward to providing best-in-class service to patients and customers on a broader national scale as we create an iconic US cannabis brand.

Kim Rivers, Chief Executive Officer of Trulieve.
"We are thrilled to be joining Trulieve, a company that has achieved unrivaled success and scale in its home state of Florida," said Steve White, Chief Executive Officer of Harvest. "As one of the oldest multi-state operators, we believe our track record of identifying and developing attractive market opportunities combined with our recent successful launch of adult use sales in Arizona will add tremendous value to the combined organization as it continues to expand and grow in the coming years."
Terms of the Transaction
The Transaction will be effected by way of a plan of arrangement pursuant to the Business Corporations Act (British Columbia). Under the terms of the Arrangement Agreement, Trulieve will acquire all of the issued and outstanding Harvest Shares, with each Harvest Shareholder receiving 0.1170 of a Trulieve Share for each Harvest Share, implying a price per Harvest Share of US$4.79, which represents a 34% premium to the May 7, 2021 closing price of the Harvest Shares. After giving effect to the Transaction, Harvest Shareholders will hold approximately 26.7% of the issued and outstanding pro forma Trulieve Shares (on a fully-diluted basis). The Exchange Ratio is subject to adjustment in the event that Harvest completes certain interim period refinancing measures, with the potential adjustment in proportion to the incremental costs from such financing relative to the Transaction value. Additional details of the Transaction will be described in the management information circular and proxy statement (the "Circular") that will be mailed to Harvest Shareholders in connection with a special meeting of Harvest Shareholders (the "Meeting") expected to be held in the third quarter to approve the Transaction.
The Transaction has been unanimously approved by the Boards of Directors of each of Trulieve and Harvest. Harvest Shareholders holding more than 50% of the voting power of the issued and outstanding Harvest Shares have entered into voting support agreements with Trulieve to vote in favor of the Transaction.
The Arrangement Agreement provides for certain customary provisions, including covenants in respect of non-solicitation of alternative transactions, a right to match superior proposals, US$100 million reciprocal termination fees under certain circumstances and reciprocal expense reimbursement provisions in certain circumstances.
The Transaction is subject to, among other things, the approval of the necessary approvals of the Supreme Court of British Columbia, the approval of two-thirds of the votes cast by Harvest Shareholders at the Special Meeting, receipt of the required regulatory approvals, including, but not limited, approval pursuant to the Hart–Scott–Rodino Antitrust Improvements Act, and other customary conditions of closing. Approval of Trulieve Shareholders is not required. Additional details of the Transaction will be provided in the Circular.
The Board of Directors of Harvest (the "Harvest Board") has unanimously determined, after receiving financial and legal advice and following the receipt and review of a unanimous recommendation of a special committee of independent directors (the "Special Committee"), that the Transaction is in the best interests of Harvest, and that, on the basis of the Fairness Opinion (as defined herein), that the consideration to be received by the Harvest Shareholders is fair, from a financial point of view, to the Harvest Shareholders.
The Harvest Board unanimously recommends that Harvest Shareholders vote in favour of the resolution to approve the Transaction. The Special Committee obtained a fairness opinion from Haywood Securities Inc., (the "Fairness Opinion") which provides that, as at the date of such opinion and based upon and subject to the assumptions, procedures, factors, limitations and qualifications set forth therein, the consideration to be received by the Harvest Shareholders pursuant to the Transaction is fair, from a financial point of view, to the Harvest Shareholders.
Financial and Legal Advisors
Canaccord Genuity Corp. acted as exclusive financial advisor and DLA Piper (Canada) LLP and Fox Rothschild LLP acted as Canadian and United States legal counsel, respectively, to Trulieve. Canaccord Genuity Corp. also provided a fairness opinion to the Board of Directors of Trulieve.
Moelis & Company LLC acted as financial advisor and Bennett Jones LLP and Troutman Pepper LLP acted as Canadian and United States legal counsel, respectively, to Harvest. Haywood Securities Inc. provided a fairness opinion to the Special Committee.
Conference Call and Investor Presentation
Trulieve and Harvest will hold a conference call and webcast to discuss the acquisition today at 8:30 AM EDT. The conference call may be accessed by dialing 647-427-7450 or 1-888-231-8191 and entering conference ID 8672609. Access to the webcast will be available at Trulieve.com or https://produceredition.webcasts.com/starthere.jsp?ei=1462748&tp_key=b56ece63d6 In addition, an investor presentation providing an overview of the transaction can be accessed on the Investor Relations page of the Trulieve and Harvest investor websites.
To view the original press release in its entirety click here