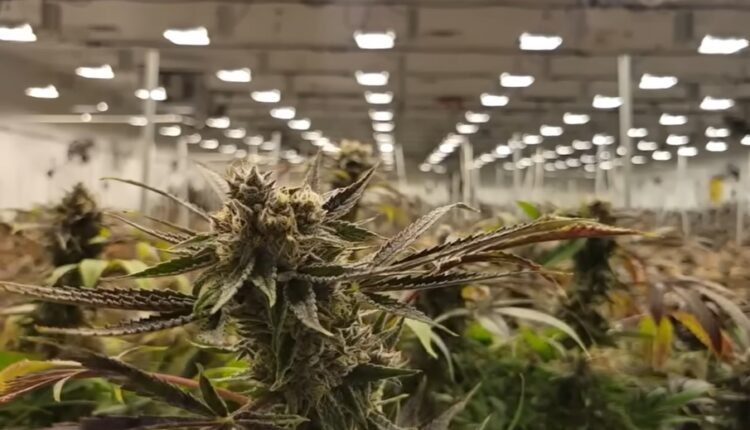 Trulieve Cannabis Faces Serious Competition As Planet 13 Enters Florida Market Via $48M Deal
Planet 13 Holdings Inc. PLTHPLNHF announced on Monday that it has entered into a membership interest purchase agreement to acquire all of the ownership interests of VidaCann, LLC.
Why It Matters: Hint…Florida
"Acquiring VidaCann would significantly accelerate our time to market and, more importantly, scale in Florida. VidaCann is one of the ten largest Florida cannabis operators by retail network size, and we believe it has developed a reputation for high product quality and customer service," said Scheffler.
Under the deal, Planet 13 would obtain VidaCann's 26 dispensaries, representing Florida's 9th largest dispensary network.
Moreover, the Nevada-based cannabis operator would also get a fully operational greenhouse cultivation facility with a state-of-the-art processing and analytical lab, which, at total capacity, has the potential to support more than double the amount of the combined Planet 13 and VidaCann dispensary network in the Sunshine State.
Sign Up To The TDR Weekly Newsletter
The Deal
Planet 13 agreed to acquire VidaCann for $48.9 million. The sum includes:
78,461,538 common shares in the capital of the company;
A cash payment of $4 million; and
Promissory notes to be issued by the company to the sellers in the aggregate principal amount of $5 million.
Under the deal, VidaCann will continue to have $3 million of bank indebtedness and $1.5 million or less of related party notes to former VidaCann owners at the time of closing.
Additionally, at closing, 1,307,698 Base Share Consideration shares will be issued to VidaCann's industry advisor, 9496 7346 Quebec Inc.
The deal makes Planet 13 a direct competitor in a market where medical cannabis giant Trulieve TCNNF, managed by CEO Kim Rivers, has dominated Florida. Rivers is a featured speaker at the Benzinga Cannabis Capital Conference on September 27-28 in Chicago.
The deal will also put VidaCann, licensed brands Tikun Olam and Stanley Brothers under Planet 13's umbrella.
Moreover, VidaCann's experienced management team and operational staff are expected to join Planet 13 to run the Florida operations after closing.
What's Next
Post-transaction, the former equity holders of VidaCann and the VC Advisor will have approximately 26.09% pro forma ownership in Planet 13 on a fully diluted basis