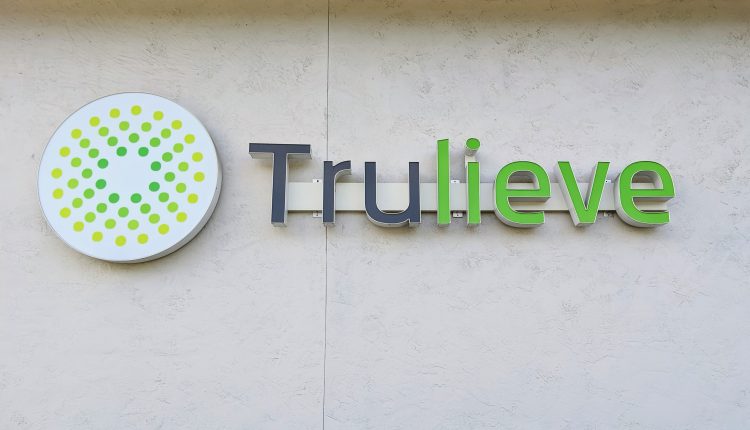 In a sector where overpromising and under-delivering have been the norm, Trulieve Cannabis Corp (CNSX:TRUL) (OTCMKTS:TCNNF) shines like a beacon of light—an aberration among its peers. On April 7, the Florida-based cannabis operator will likely exceed its 2019 fiscal year revenue and Adj. EBITDA outlook issued last March on the strength of strong quarterly sales. The Dales Reports breaks down the numbers and the anticipation of strong headlines to come.
Trulieve's anticipated fourth quarter and year-end earnings release date was recently announced on March 30. The company's fiscal Q4 will be disseminated to the public on Wednesday, April 8, 2020 before market open. Following the report, management will host a morning conference call with analysts to review its financial results. We suspect that the highlight rundown will be extensive.
The reason for our optimism is entrenched in the numbers. Through dispensing data disseminated by the Office of Medical Marijuana Use (OMMU)—a system administered by the Florida Department of Health—we already know Trulieve provided a strong quarter.
The OMMU reports dispensed medical marijuana (mg/THC), low-THC cannabis (mg/CBD) and smokable-form marijuana (oz) on a weekly basis for all licensed producers within the state. Trulieve has been the dominant player from the outset, maintaining commanding market share despite intensifying competition within the state.
Trulieve Has Its Sights Set On $80 million
By extrapolating OMMU data for Q3 and comparing it against Q4, we can conclude Trulieve's medical marijuana and smokable-form volumes grew robustly. In our estimation, it was likely enough to push Trulieve over the $80 million threshold for the fourth quarter—a first in the cannabis sector. If our estimations are correct, Q4 revenues should handily beat the current 8-analyst average estimate of $78.61 million, which is the median between low/ high estimates of between $75.7-82.2 million, respectively.
The data shows that between September 27 and January 2 of 2019 (prorated for a short first and last week) Trulieve dispensed approximately 526.34 million milligrams of THC in Florida—a 5.86% increase over the comparable third quarter period. While predicting an exact revenue impact is difficult given Trulieve's extensive product formats, favorable comps will undoubtedly provide a tailwind to the revenue top line in this category.
More quantifiably, dispensed smokable-form marijuana (oz) soared 63.34% sequentially (101,862 vs. 62,360 oz) over the prior quarter, which in itself could add near 8-figure dollar amounts to top line revenues assuming in-state cannabis prices remained stable.
The one caveat is that OMMU did not report smokable-form marijuana (oz) numbers for June 28-July 11, making period comparisons inexact. But if we adjust Q3 numbers accordingly for the lost 11-day period on a prorated basis, Trulieve still delivered a sequential beat of close to fifty percent. According to the Q3 financial statement, the average sales price for strains sold as medical products was $9.62 per gram—up slightly from Q2 2019.
And there's nothing to suggest cannabis pricing came under pressure in the fourth quarter.
Recall that in November, CEO Kim Rivers described cannabis pricing as having "remained the same with respect to flower" during the company's Q3 post earnings conference call. With then-favorable macro economic fundamentals and a market which still hasn't reached its saturation point, Florida has yet to experience the commodity price compression plaguing other jurisdictions.
About the only downside in aggregate OMMU data was clear stagnation in the low-THC cannabis category. Dispensed volumes (mg/CBD) actually fell modestly (3.13%) as consumers apparently gravitate towards higher tetrahydrocannabinol product offerings. It is a similar dynamic seen in Canada, where several public companies have written down cannabis inventories containing a disproportionate amount of low-THC selections.
TDR also notes that revenues from Trulieve's May 2019 acquisition of The Healing Corner Inc.—the company's Connecticut-based medical dispensary—were deemed insignificant to the consolidated results ended September 30, 2019. It is unclear whether Healing Corner results will provide more meaningful revenue recognition to Q4 2019 results: TDR's request for clarification with Trulieve officials went unanswered as of publishing time.
Furthermore, we assume revenues from Trulieve's Palm Spring's California dispensaries remained constant in the third and fourth quarter.
Trulieve Is About To Smash Its 2019 Revenue, Adj. EBITDA Outlook
If fourth quarter analyst revenue estimates are surpassed, Trulieve will handily exceed fiscal year guidance delivered last May following the dissemination of Q1 financials. Unless there is material degradation to the variables used to calculate adjusted EBITDA, it will readily beat those forecasts as well.
Should Trulieve match analyst estimates and report $78.61 million in fourth quarter revenues—conservative given OMMU statistical inputs listed above and presumed stable dry flower pricing—fiscal year revenue guidance will sit at $251.71 million, or approximately $11.71 million above the high end yearly outlook. If Trulieve simply matches the $36.9 million in Adjusted EBITDA it generated in Q3 2019, the company will have generated $124.4 million for its fiscal year—approximately $19.4 million above the top range of stated guidance issued last May.
Recent trends are certainly favorable in this regard, with Adjusted EBITDA climbing steadily from $19M/$31.6M/$36.9M in each successive quarter in 2019. With revenue poised to jump again, we like Trulieve's odds to match or increase this number yet again.
Final Thoughts
While most licensed producers lacked the visibility to provide guidance in the first place, Trulieve double-upped its competitors by both providing and exceeding its stated full year outlook. It is powerful reaffirmation that Trulieve Cannabis is firing on all cylinders, further cementing itself as perhaps the preeminent multi-state operator in the U.S. With Trulieve common stock having risen almost fifty percent from the March lows, TDR isn't advocating indiscriminate purchasing at these elevated levels. However, we expect the company will have solid sentiment and headline tailwinds heading into its April 7th release date, backed by immense credibility that comes with keeping its promises.