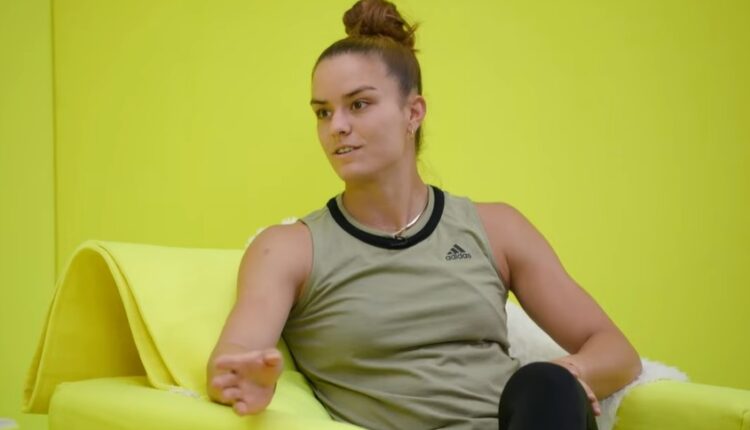 U.S. Open Tennis Player Complains Of Cannabis Smell At Billie Jean King National Tennis Center
With New York becoming a legal adult-use cannabis state, the open consumption of cannabis is now a common occurrence. This new reality is creating certain challenges on the pro tennis circuit, in one of the biggest tournaments on tour.
During her initial match loss at the U.S. Open on Monday, Maria Sakary expressed her sensory experience, where the world's eighth-ranked player encountered an unexpected upset in the first round against Rebecca Masarova. Sakary, who had a challenging time on the opening day of the tournament, was eliminated in just 87 minutes.
During her match, the 28-year-old athlete raised a concern to the umpire about a scent emanating from a nearby park. Later, she confirmed that the scent was that of cannabis. "The smell, oh my God," Sakary communicated to the chair umpire during the game. "I think it's from the park because we were practicing here yesterday; it was the same."
Sign Up For The TDR Weekly Newsletter
In a post-match press conference, Sakary addressed the incident but clarified that the smell had not impacted her performance. She viewed her comment as an observation unrelated to the game. "It smelled yesterday in practice too, but it's irrelevant," she stated. The tennis star also made it clear that the scent wasn't related to food, emphasizing that it was a consequence of the park's environment.
Although the cannabis odor didn't significantly affect her focus on the match, Sakary departed the tournament disheartened due to her recurring pattern of early exits in grand slam events. This emotional frustration led her to contemplate the possibility of taking a break from the sport. "Maybe I should take a break. I am suffering on the court. I can't make a decision now; it's hard. I don't have a clear mind," she expressed with tears.
Despite her challenging streak in grand slam tournaments, Sakary didn't attribute it to her tennis skills or attitude. "It's not a lack of effort, for sure," she affirmed. The uncertainty of her future weighed heavily on her mind. She admitted, "I don't know; there is uncertainty now. I don't know what I will do if I am going to take a break or not."
As the tennis season concludes, Sakary's record stands at 2-4 in majors, contributing to her overall 28-18 performance for 2023. Anticipating a return to regular WTA tour events in the coming month, she remains hopeful that the shift will rejuvenate her spirits.