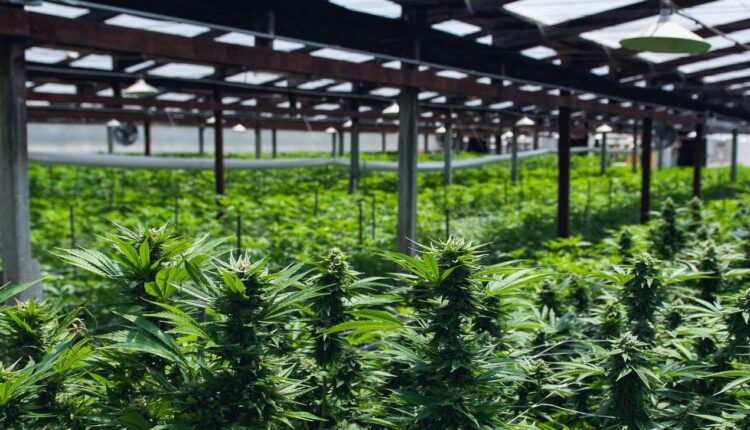 Verano Holdings Corp. Secures Highly Coveted License To Expand Operations In Alabama
Verano Holdings Corp. VRNOF, a leading multi-state cannabis company has secured a highly sought-after Integrated Facility License in Alabama.
What's It About?
Verano Alabama, LLC, a joint venture established by Verano, was awarded one of the five coveted licenses by the state's Medical Cannabis Commission. This vertical license allows Verano Alabama to operate a cultivation and processing facility, as well as five retail cannabis dispensaries throughout the state.
This move strengthens Verano Holdings' national presence and expands its operations in the Southeast, complementing its successful ventures in Florida. The Alabama cannabis market is projected to reach sales of up to $695 million by 2028, per a press release.
George Archos, Verano founder and CEO expressed excitement about the company's expansion into Alabama, emphasizing its strategic approach to entering new markets.
"We are thrilled to add Alabama to our growing footprint and build on our prior experience obtaining vertical licenses organically in states like New Jersey and Illinois to efficiently increase our operations and strategically expand into new markets," he said.
John Tipton, president of the Southern Region, highlighted the opportunity to leverage Verano's extensive retail and cultivation expertise in serving Alabama patients with a wide range of high-quality cannabis products. "We look forward to working with the Medical Cannabis Commission, stakeholders, partners, and local communities as we move forward towards opening our doors and serving medical patients across the state."
The license allows Verano Holdings to operate a cultivation and processing facility, along with the opening of five Zen Leaf medical cannabis dispensaries. Alabama regulations permit the sale of various products, including tablets, capsules, tinctures, topicals, suppositories, and nebulizer products, catering to the needs of medical patients.
With this strategic move, Verano continues to solidify its position in the cannabis industry and tap into the growing opportunities in the Southeast region.