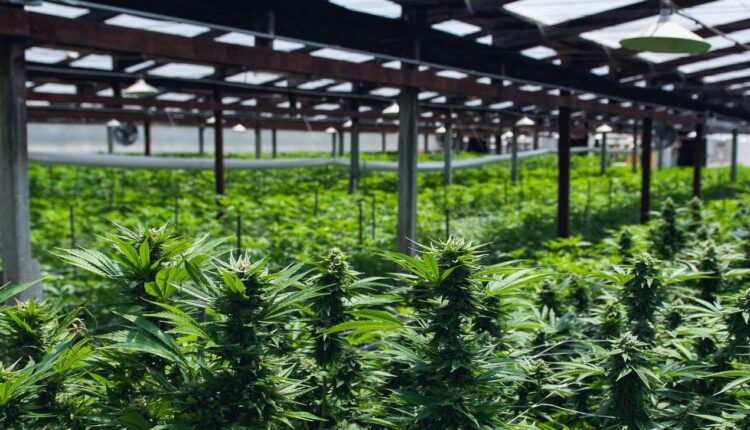 Vermont Cannabis Adult-Use Sales To Begin Early On October 1
On Sep. 14, the Vermont Cannabis Control Board (CCB) issued adult-use retail licenses to Mountain Girl Cannabis in Rutland, FLORA Cannabis in Middlebury, and CeresMED in Burlington, formerly Champlain Valley Dispensary; which permits that at least these three Vermont stores will have adult-use cannabis sales beginning on Oct. 1.
"There's nothing specifically saying that businesses must wait until Oct. 1 to begin sales, if they're licensed," Nellie Marvel, outreach and education manager for the CCB said. "They may opt to do so, as that's the date everyone is familiar with, but they do not necessarily have to. Others may opt to wait until the supply chain becomes more established—this is a decision every business owner will have to make for themselves."
According to a news release from SLANG Worldwide SLNG SLGWF, the company's subsidiary CeresMED will launch recreational marijuana sales at its 190 College Street location on Oct. 1, reported the Green Report Market.
Vermont is the 15th U.S. state marijuana market that SLANG has entered so far, according to the release.
Other stores plan on launching as soon as they can get their affairs in order, the Burlington Free Press reported.
"It's also important to underscore that these first licensed retailers don't represent the end of the road in the journey towards a more sensible regulated cannabis market in Vermont," Marvel added.
"Delays in licensing at the beginning of the process, especially for our outdoor cultivators, means that not everyone was able to participate in the market fully this year," Marvel concluded. "This also means we're likely to see early supply shortages, which has happened in the initial rollout of each adult-use state as the supply chain continues to develop."
__________
This article was originally published on Benzinga and appears here with permission.