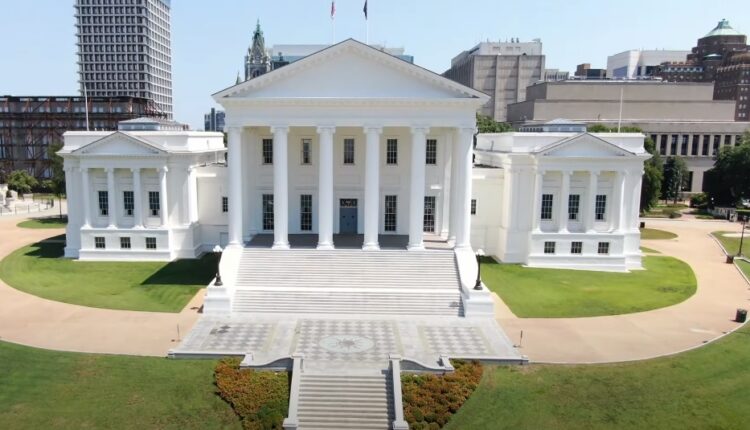 Virginia Approves Cannabis, Multi-state operator Jushi Holdings Poised To Move In
On Saturday, the state of Virginia became the 16th state to approve cannabis legalization, and the first state in the Old South to make this monumental move. It's predicted that the Virginia cannabis industry could reach up to $500 million in its first full year.
Members of the Virginia Senate and the House of Delegates approved Senate Bill 1406 and House Bill 2312 respectively to legalize cannabis possession, personal cultivation, and retail sales for adults 21 and older. The bills will now be brought to the desk of the governor for his approval, amendment, or veto. When approved, the January 1, 2024 will be the day the law is enacted.
"The advancement of this legislation is another historic step for cannabis justice in Virginia," said Virginia NORML's Executive Director Jenn Michelle Pedini on the organization's website, "Stakeholders, the administration, and the legislature have dedicated hundreds of hours to craft legislation that is just and equitable, and that will replace the failed policy of cannabis prohibition with one that promotes Virginia's economy as well as Virginians' public health and safety."
A Bumpy Road to Get There
As TDR reported, in the days leading up to the weekend, it was unsure whether the House and Senate were going to be able to come to an agreement on several key issues surrounding legalization, including when criminal records will start to be expunged, the number of licenses available in the state, and the timeline for unveiling new policies under legalization.
"This effort remains a work in progress and our efforts in Virginia are far from over. NORML is dedicated to continuing our work with lawmakers and regulators to advance legislative reforms that are most closely aligned with the views of the majority of Virginians who desire a safe, legal cannabis market," said Pedini, "In particular, we hope to expedite the timeline with which Virginia adults will no longer face either criminal or civil penalties for the personal possession and cultivation of cannabis."
In Saturday's agreement to push legalization forward, the Conference Committee agreed to establish an independent agency, the Virginia Cannabis Control Agency, to govern the market.
It's highly unlikely that Virginia governor Ralph Northam will put up any offense to signing the bill into law. In November, he made it a priority to see cannabis legalized in the state for his final term, saying, ""We are going to move forward with the legalization of marijuana in Virginia. I support this and I'm committed to doing in the right way," adding that it's "not going to happen overnight."
More Critical Moves Means Go Time for MSOs
This move comes off the heels of the amendment to the State's current medical marijuana program, that limited the method of consumption of cannabis to tinctures and oils. An amendment lifted that regulation to include smokeable flower.
On these amendments and legislative moves, vertically-integrated multi-state cannabis operator Jushi Holdings Inc. (CSE:JUSH) (OTCMKTS:JUSHF), issued a statement:
The adult-use cannabis legislation passed by the Virginia General Assembly is a critically important first step on the path toward legalization," said Jushi's Chief Executive Officer, Chairman and Founder Jim Cacioppo in a company press release, "Jushi looks forward to engaging with the Virginia General Assembly, the Governor's Office and other stakeholders between now and reenactment to ensure Virginia's legalized cannabis program is just, equitable and supports the public health priorities
outlined by the General Assembly."
In the fall of 2020, Jushi, through its 100% owned Virginia-based pharmaceutical process permit holder, Dalitso LLC commenced operations at its 93,000 sq. ft. cultivation, manufacturing, processing and retail facility in Manassas, and opened the first of six dispensaries operating under the their retail brand, BEYOND / HELLO on December 1, 2020.
"Adding flower to Virginia's medical cannabis program is a critical advance and Jushi applauds Delegate Cliff Hayes and Senator Louise Lucas on this achievement," continued Cacioppo, "We expect that around the end of the year, this new legislation will allow pharmaceutical processors to make medicines available at much lower price point and expand access to patients who could otherwise not afford sustained medical cannabis therapy."
Analysts predict that within the first five years, the Virginia cannabis market could be worth 1.5 billion.