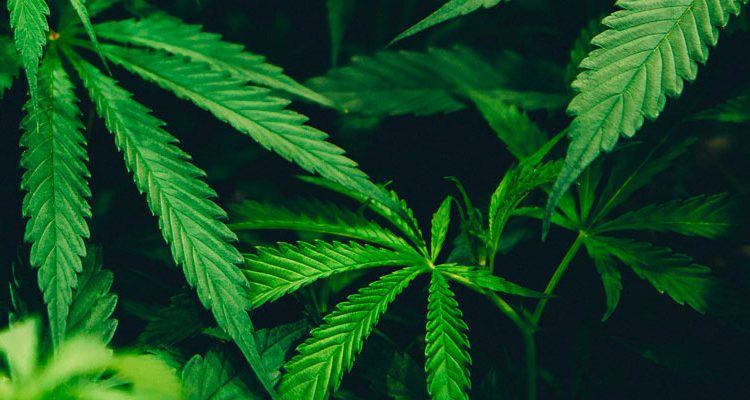 Voters In Georgia to Determine Fate Of Marijuana Ballot Question
Georgia voters will soon decide whether the proposed legalization of marijuana should pass into law.  The state's voters will head to the polls next month in the primary election.  It is at this point that the Georgia voters will make their voices heard regarding the legalization of cannabis. 
Marijuana Might Soon Be Treated Similar To Alcohol In GA
One of the non-binding advisory questions posed on the Georgia ballot is whether the state should legalize, regulate and tax marijuana similar to alcohol. If Georgia voters decide to legalize recreational marijuana, it will be limited to adults 21 years of age and older. Furthermore, tax proceeds from the sale of recreational marijuana will go to Georgia health care, infrastructure and legislation. The marijuana question is one of nine advisory inquiries made on this year's ballot.
It is interesting to note that South Carolina asked a similar question to Democratic primary voters in 2018. In excess of 80% of those who responded supported passing a policy change that allows patients to use medical marijuana.
Though the results of the vote set to take place three weeks from now will not trigger immediate changes to the state's laws, an abundance of votes in favor of recreational marijuana legalization will make it clear to the state's elected officials that now is the right time to reform marijuana laws. In short, the state's ballot advisory questions are used as a means of engaging with the Democratic voters prior to the midterm elections. However, it must be noted Georgia is somewhat unique in that it has open primaries. An open primary empowers voters to complete the Democratic ballot even if they are not affiliated with the Democratic party.
Though Georgia Senate Democrats attempted to enact a bill in 2020 containing provisions to decriminalize small amounts of cannabis, that legislation did not pass into law. It is also worth noting that the state's lawmakers are progressing on a resolution calling for a House committee to study the therapeutic potential of psychedelics. Each of these news stories should be construed as positive signs for marijuana investors and psychedelics investors.
Marijuana Legalization Is Not The Only Question On The Ballot
The Democratic ballot also contains additional questions pertaining to issues such as renewable energy, healthcare, student loan forgiveness, no-cost preschool and paid parental work leave. It is interesting to note that the state's Republican ballot does not have any questions pertaining to the legalization of cannabis. Rather, the ballot for those on the right side of the political aisle poses questions pertaining to the participation of transgender individuals in athletic events and whether the border wall between the United Sates and Mexico should be extended.
Is Cannabis Legalization Gaining Steam In Georgia?
Proposed reforms to the state's minimalist medical marijuana laws have made slight progress. The reforms in question moved through the state's chambers in the current session. However, those reforms ultimately fell just short of passing into law. In other words, there appears to be ample support for expanding marijuana use yet there might not be enough for full-blown recreational weed legalization.
Georgia is not alone when considering the merits of legalizing recreational cannabis. Georgia is one of several states in which legislatures are considering drug policy bills that would legalize cannabis. Lawmakers in Minnesota have asked the state's residents about legalizing cannabis for adult use. A recent poll indicates nearly 60% of respondents in Minnesota favor the proposed reform. Around 55% favored the reform when previously surveyed back in 2019.