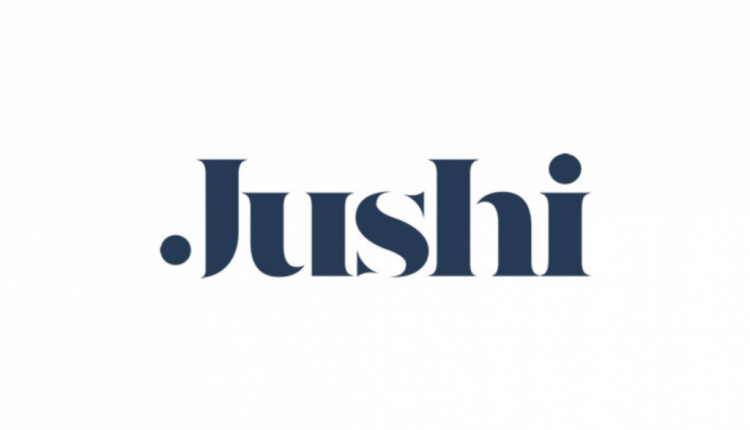 With retail cannabis sales running hot in many jurisdictions in the United States, the sector has seen a pronounced bounce-back in recent sessions. Concerns over potential store closures instigated by the coronavirus crisis have prompted many consumers to increase average purchase sizes. With retail sales running hot down south—except for the possible exception of popular tourist locations—TDR profiles one of the lesser known multi state operators: Jushi Holdings.
Jushi is a multi‐state cannabis and hemp operator with retail, distribution, cultivation, and processing operations for both medical and adult‐use. The company is predominantly retail-focused with dispensaries concentrated primarily in Pennsylvania and Illinois.
The company currently operates fifteen stores in PA—the maximum allowed under license—with six stores operating under its flagship Hello brand. In Illinois, Jushi controls two dispensaries with optionality for another two under its current license. The company anticipates opening both additional locations in calendar 2020.
Jushi also has interests in several states in the continental United States, including:
California
Definitive agreements for three retail locations, with a dispensary opening in Santa Barbara May 2020
Nevada
Authorization to enter the greater Las Vegas, Nevada market under a management services agreement with Franklin Bioscience NV, LLC
Currently manages the operations of the cultivation and production facility in North Las Vegas
Virginia
Jushi owns 1 of 5 licenses issued in the state—including the densely populated counties of northern Virginia. Vertically operated.
Allowed to operate one store currently and up to five stores once legislative initiatives are passed
New York
Awarded an Industrial Hemp CBD Processor License by the New York State Department of Agriculture
Jushi's website lists four distinct brands under its portfolio umbrella.
On the consumer packaged goods side, the company's Nira hemp-based CBD products are formulated and produced with full-spectrum hemp. The Lab infused production facility—in operation since 2010—is currently producing over one million grams of concentrate across 70+ product formulations in a calendar year. The Bank genetics has been producing some of the finest cannabis seeds and flower for the past decade. And finally, Beyond / Hello is a brand of cannabis dispensaries with a deep emphasis on customer service.
Taken together, Jushi has acquired several channel domains to diversify its revenue streams and consumer offerings. While it is first and foremost a cannabis retailer, Jushi has captured most areas of the supply chain like any good vertically integrated operator should.
Management & Cash Position
The most notable mention among its C-suite class is company Chairman & CEO Jim Cacioppo. He brings several managerial attributes to the top role, including start-up, operating, financial and investing experience.
Perhaps most significant is Jim's prior history of directorship in the capital markets. Jim is the Co- Founder and Managing Partner of One East Partners (US$2.3 billion—peak assets under management). Previously, he served as President and Co-Portfolio Manager of Sandell Asset Management (US$5.5 billion—peak AUM) and Head of Distressed Debt for Halcyon Management, a global investment firm with over US$9 billion in assets.
Mr. Cacioppo's history of analyzing distressed assets in particularly intriguing given the markdown in corporate cannabis values over the past year. With approximately $70 million of cash and marketable securities on the balance sheet, Jushi is actively searching to purchase strategic assets that enhance shareholder value.
The company's cash position was recently fortified via a US$27.46 million debt financing round led by insiders and founders—subsequently upsized to approximately US$47 million as a result of participation by new investors, additional existing shareholders and exchanged debt.
Sales
According to Jushi's last quarterly financials, revenue for the three months ended September 30, 2019 totaled $3.6 million, as compared to $0.1 million for the same period in 2018. Revenue for the nine months ended September 30, 2019 totaled $4.2 million, as compared to $0.3 million for the same period last fiscal year. The increase in revenue is due primarily to the acquisition and commencement of retail operations in Pennsylvania and cultivation and manufacturing in Nevada.
More recently, management has informed TDR that sales have taken an upward trajectory. This follows a similar dynamic experienced by its competitors and well-documented in the media.
Jushi has booked at least $3 million in March sales alone, as consumers have presumably increased average spend during the current corornavirus crisis. Although we don't have a specific demographic breakdown, the aggregate revenue totals will likely report record sequential aggregate revenue metrics when the company reports FY Q1 2020 numbers this summer.
The Dales Report will have additional coverage as warranted.