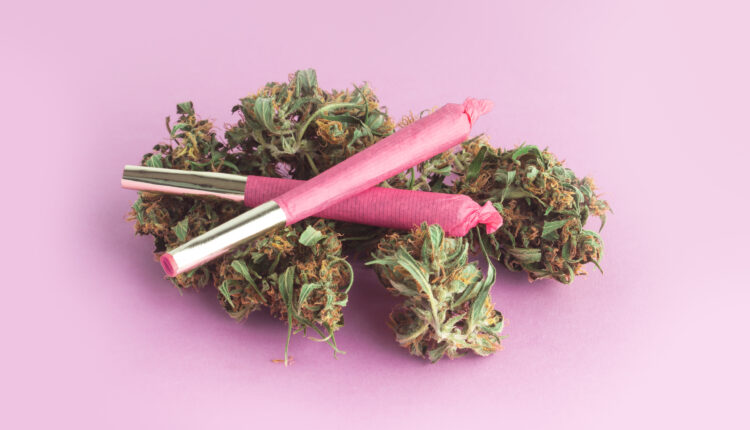 The cannabis industry has paved a way where more women are holding C-level roles than the national average, and the psychedelics industry isn't far behind as more women head up the companies that have investors turning heads.
It's estimated that 37% of C-level positions in cannabis are held by women, while the national average across industries is an unimpressive 21% according to Marijuana Business Daily's 2019 Women & Minorities Report. We are yet to see statistics for women in C-level positions develop for the newer psychedelics industry, but what we are seeing so far at TDR in terms of women taking important posts is something to be impressed by.
In the spirit of celebrating the contributions of women to the industries that drive us on International Women's Day, and all days, here at TDR we'd like to highlight some public cannabis and psychedelics companies in which women are holding impressive and influential roles.
MINDCURE (CSE: MCUR)
"MINDCURE wants to be the company that people trust with their minds," said Kelsey Ramsden, when TDR caught up with her last month. Ramsden serves as President and CEO of the public psychedelics company. The company is currently developing pre- and post-psychedelic therapy adaptogen supplements, which will define a new product category in the psychedelic space. It also recently announced that it will be manufacturing synthetic ibogaine which will be used in clinical trials for the treatment of neuropathic pain and traumatic brain injury. The company was recently included in the first Psychedelic ETF & North American Psychedelics Index.
BevCanna Enterprises Inc. (CSE:BEV, Q:BVNNF, FSE:7BC)
Last week we caught up with Melise Panetta, who was recently appointed to the role of President at BevCanna Enterprises Inc. Panetta brings to her role a wealth of experience in sales and marketing and is a commercial leader within the consumer packaged goods (CPG) sector, having held senior and executive roles at global companies such as General Mills, PepsiCo and S.C. Johnson. As President of BevCanna, Panetta will be monumental in helping the company in both domestic and global expansion. The company recently announced that it had acquired Naturo Group, and its direct to consumer e-commerce platform Pure Therapy is continuously expanding.
MindMed (OTC: MMEDF, NEO: MMED)
Dr. Halperin Wernli is a senior pharmaceutical and biomedical executive with over 30 years of strategic and operational leadership in the biopharmaceutical industry, and is also the co-founder of cannabis company Creso Pharma, which TDR has provided coverage on. Dr. Halperin Wernli co-founded Creso Pharma, a cannabis company, and listed the company on the Australian Stock exchange (ASX) in October 2016. She is the Group CEO as well as an Executive Director on the Board. Dr. Halperin Wernli holds the position of Executive President at MindMed, leading psychedelic medicine biotech company. As recently reported, the company as an addiction treatment unit focused on developing novel medicines inspired by psychedelics to address the growing opioid crisis in both Canada and the United States. The company wrapped a Phase 1 human safety trial of 18-MC–a proprietary, orally active, non-hallucinogenic molecule based on the psychedelic ibogaine.
Akerna (NASDAQ: KERN)
In 2019, Jessica Billingsley, co-founder of MJ Freeway, became the first CEO of a cannabis ancillary company to be listed on the NASDAQ with Akerna. Akerna is a regulatory compliance technology company for the cannabis industry. Their software includes MJ Platform® and Leaf Data Systems®, which are highly-versatile platforms that provide clients and government entities with a central data management system for tracking regulated cannabis products—from seed to product to shelf to customer—through the complete supply chain. If cannabis were to federally legalize, Akerna would face a giant payday, as it currently dominates the market in compliance software under Billingsley's leadership. She recently was appointed to the advisory board of Marijuana Business Daily.
Celebrating the Rise of Women Leaders
Coming up with this list of women leaders in the cannabis and psychedelics industry was no easy feat, simply because women hold fewer positions in the C-levels than men.
In 2018, a survey by The Harris Poll revealed that half of Americans would want to work for a female CEO. At the time of the poll, Harris issued a statement: "In our survey, the majority of women and men said that female-led companies tend to be more purpose driven, more desirable places to work, and even women leaders can reverse toxic corporate cultures."
At TDR we celebrate the women who have taken important leadership positions within public companies this International Women's Day, and look forward to a future where more women are holding C-level positions.