Acquisition of BayMedica Takes InMed Pharmaceuticals In a Bold New Direction
While the rare cannabinoid market is an emerging industry, it's entering an acute phase as technology and scale combine to change industry growth dynamics. Once exclusively a biotech research company, InMed Pharmaceuticals Inc. (Nasdaq: INM) has entered the arena through its recent acquisition of BayMedica Inc. While the mainstream adoption of rare cannabinoid consumer demand won't happen overnight, InMed is betting that BayMedica will position itself as a pre-eminent entrant in an industry expected to grow at over 20% CAGR for the next half decade.
InMed Pharmaceuticals is already recognized as a global leader in the research and development of rare cannabinoids medications. As the first to advance Cannabinol (CBN) into clinical trial, InMed has programs in dermatology & ocular underway—including Phase 2 studies underway for CBN topical cream in eight countries. Now, through BayMedica, InMed adds a business that will produce revenue well in advance of any potential FDA approval in its clinical trial program.
With BayMedica fully integrated, InMed has differentiated cannabinoid manufacturing capabilities to serve a spectrum of the consumer, pharmaceutical and health wellness markets. Aside from proprietary technology allowing it produce rare cannabinoid batches at scale, it does so at a commercially-viable cost—allowing wellness companies to incorporate material amounts into finished goods.
Aiding the industry is selectivity in the vast amount of rare cannabinoids available. There are between 80 and 100 cannabinoids and most have not been thoroughly researched to date. There is growing evidence on some of the major cannabinoids of therapeutic benefits, so InMed will focus on these primary markets first. But as the research evolves, so too will the possibility of unlocking new markets for new uses in the wellness space.
Below, some of the rare cannabinoids that have the most potential for consumer channels:
CBC (cannabichromene) is known for its ability to reduce pain and inflammation. Research suggests that it and other rare cannabinoids may have antibacterial properties that could fight antibiotic-resistant bacteria.
CBG (cannabigerol) can be used as an antidepressant or relaxant. It could effectively treat glaucoma, bladder dysfunctions, inflammatory bowel disease, and neurodegenerative diseases, such as Huntington's disease.
CBN (cannabinol) is produced when THC ages, and it can be used as a sleep aid and pain reducer. CBN could be used to treat conditions like fibromyalgia or pain and discomfort for those dealing with cancer or HIV.
THCV (tetrahydrocannabivarin) shows promise as an appetite suppressant and anti-seizure treatment. It could be used to manage obesity and diabetes.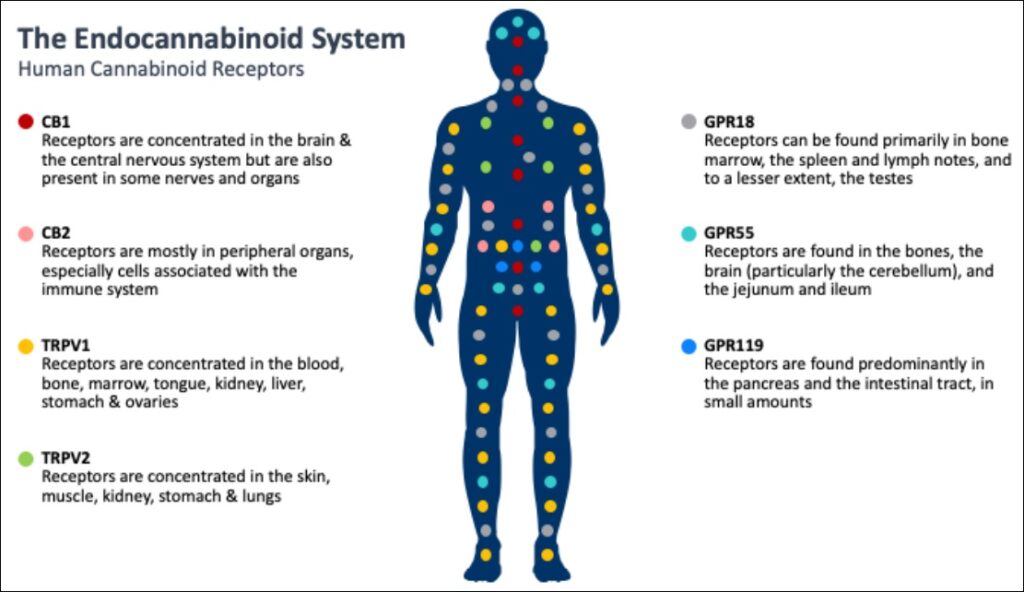 In this latest interview, we spoke with Chris Meiering, V.P. of Operations for BayMedica. He explains that while demand is increasing for several rare cannabinoids, THCV is particularly in high demand. THCV has many benefits as an analgesic, anti-inflammatory, anti-epileptic and anti-psychotic compound:
We are seeing really strong demand for THCV in particular. The customers we work with—and we sell to a lot of distributors and white label manufacturers—they're at the point where they can buy as much as the market can make currently. So, it's a market that's ripe for—ripe with opportunity.
Just recently, InMed Pharmaceuticals hit another milestone receiving initial purchase orders of the rare cannabinoid cannabicitran (CBT). CBT is the first of several new product launches planned for the first half of 2022. We anticipate the pipeline will expand further as the research unfolds.
Click on the embedded link to see more of our inaugural interview with BayMedica V.P. of Operations Chris Meiering, in his own words.