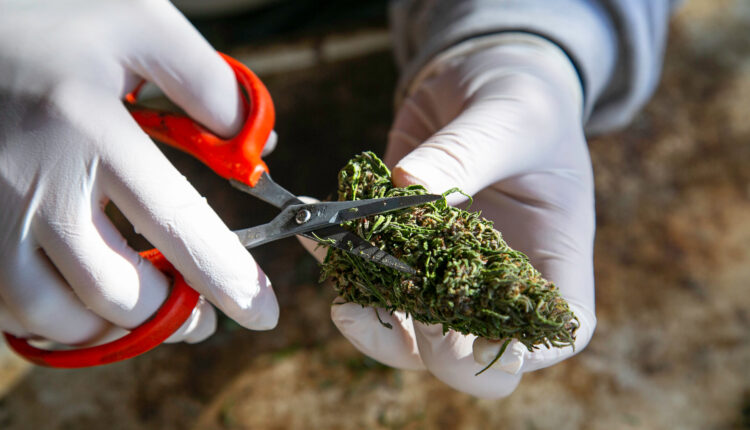 Body and Mind's COO Trip Hoffman: The Former Hedge Fund Manager Who Started in Cannabis as a Trimmer
Late last week The Dales Report sat down with Trip Hoffman, Chief Operating officer at Body and Mind (CSE: BAMM), to reflect on the state of the U.S. cannabis market post-election and talk about what it was like to work his way up from an entry level weed position to the executive of a leading multi-state operator.
"There have been a lot of positive tailwinds, I think that the general outlook going forward with the change in administration in the U.S.," he said, "that the typical headwinds that existed before have been removed, or will likely be removed, given the general forecast of what this administration stands for."
Moving forward, he said his team expects there to be more positive momentum towards passing the MORE Act and the Safe Banking Act, "which should really up the doors for easier capital to come in, and help us grow even faster than we've been growing so far."
For a c-suite executive, Trip Hoffman has a unique story. The former hedge fund manager worked in New York and Chicago before making the decision to pivot to cannabis. After walking away from finance, he tried to raise capital for a cultivation project but struggled with the results because he didn't have any credibility within the industry.
"After about six months of spinning my wheels on that front, I decided to get the experience that I needed." Hoffman answered a Craigslist ad for a $10-per-hour trimming job.
"They hired me and I went in and sat down and worked at the table with a bunch of 25-year-olds and learned the industry from the ground up." Then Hofmann took his skillset and began writing software to track the grow systems, plants, and harvest yields, and integrated some of his software into the operation's management before he was given authority over more aspects of the business.
"I learned a lot about how to manage individuals in this industry, and it's a significantly different process than working with 30-year-old executives in the financial services space," he said.
Body and Mind operates in a handful of states including Nevada, a top adult-use cannabis destination and one of the fastest states to move from medical to adult-use, California, where legal marijuana sales are expected to top $4 billion in 2020 and exceed $6 billion by 2023, as well as Arkansas and Ohio. 
Trip Hoffman said that even before the recent election, Body and Mind has always prioritized growth in multiple states, but in the last year the company has  learned that securing supply chains in those states is vital to success.
"Business as usual for us is pretty fast-paced. We're always looking to grow in the right places at the right time. We've learned some things in the last year that we do absolutely want to secure the whole vertical supply chain in all of our locations, so we're working on making that happen," he said, adding that opportunities to buy up other existing companies is also part of their expansion plan.
"We're also looking around the country, whether it's the existing footprint locations like California or new footprint locations, and seeing opportunities where the valuations of companies to take over to buy or to get involved are actually coming down to more reasonable valuations. That's a healthy thing."
While California offers a massive customer base to retailers, the state has received mixed reviews from multi-state operators for its onerous taxes and sticky legislation. Hoffman said that its size makes it an important market to understand, particularly for companies that are seeking national brand recognition.
"We stepped into California looking from the 50,000-foot view that as everyone knows, it's the giant in our country. It's going to be 25 to 30 percent of the all cannabis sales at some point throughout the entire nation," he said. "If you want to build a brand, you have to have a brand that survives in California and New York and these big cities. If you don't, then you're going to have less likelihood of your brand becoming a nationwide brand."
In Nevada, where tourism is down 60 to 70 percent but cannabis sales are up 30 percent since the pandemic began, Hoffman says Body and Mind's numbers reflect the statewide trend.
"Even with the little bit of tourism that is back, our sales are up 30 percent year over year in the state, so we've got a very healthy local market that's much healthier than we expected," he said, noting that the company is also taking advantage of dislocations by other competitors who've been unable to compete in terms of capacity. "We see Nevada as a very strong market for the next couple of years."
In Arkansas, the company was recently recognized for its product quality and retail experience, receiving product awards and being voted favourite dispensary in the state, something Trip Hoffman said the team was very proud of. 
"We focus on quality, so we want to produce a higher-than-average quality product with an average price point, and that's what we try to do everywhere," he said.