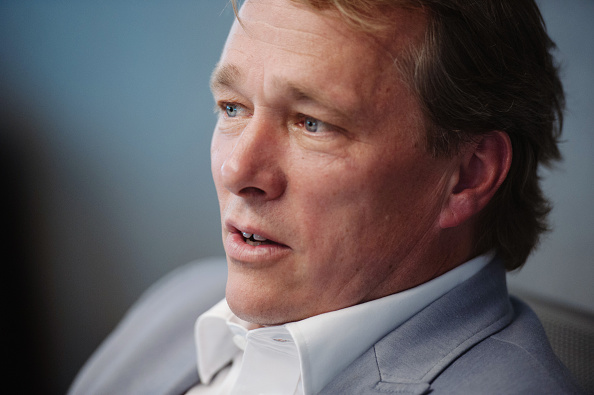 Bruce Linton on Creso Pharma and the Future of Pet Care with Cannabis

Yesterday The Dales Report sat down for an exclusive interview with Bruce Linton about his recent work with a company called Creso Pharma.
The former Canopy Growth CEO is a strategic adviser with Creso Pharma, a cannabis company that trades on the OTC and on the Australian Stock Exchange. He's been working with the company for the better part of a year and a half.
Linton says he is primarily involved in the company's dealings in Europe, where they are working to develop a line of products geared for animal care. He said it's easier to study the implications of cannabinoids for pets in a country like Switzerland, where researchers are asking questions like, "what quantity of which cannabinoids do I need to provide to a dog if I want to diminish anxiety and that dog?"
Linton says his interest in Creso Pharma stemmed from the company's commitment to animal care, and says the work the company has already done exceeds the quality of any existing work on the potential of cannabinoids for pets.
"We've had a method by which humans in Canada for more than 20 years can gain access to cannabis, but we haven't had a method by which dogs can," he said. "I think it's a big, underserviced, serious market."
He says Creso has seen the uptake of its products through the distribution channel of veterinarian networks, and his goal is to see the company bring the products to North America. He said some of the company's products have been used for anxiety, to manage mobility, and to help dogs as they age.
In light of the coronavirus pandemic, Linton pointed out that the stress we're feeling is felt by our pets, too.
"Why is everybody forgetting about our four-legged friends and how we help them with what's going on when we know it has an effect on them?" he asked. "[CBD] will help your dog, we have proof from Switzerland."
He noted that the team at Creso are not, like many North American companies, putting "the marketing brochure before the effort of doing the work." 
"I think there's going to be high credence to products that come from [Europe], which has had a history of discipline and process," he said.
Creso Pharma currently operates in five continents, with a focus on CBD for both humans and animals.
Watch the rest of the interview below.