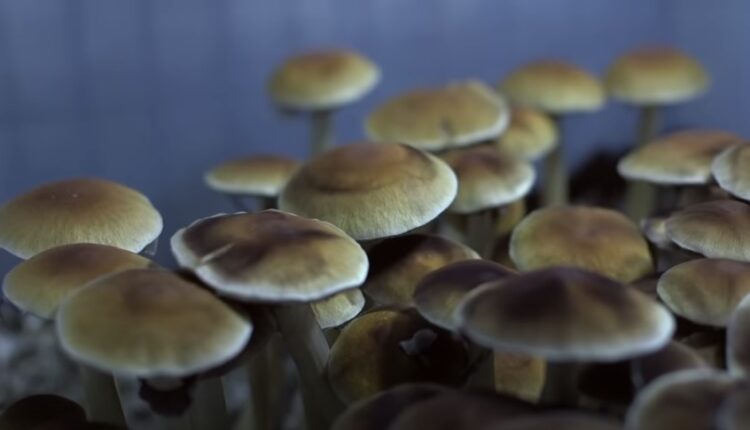 Cybin Comes To Market 3 Weeks After Closing the Largest Raise In Canadian Psychedelics History
Just three weeks after closing the biggest raise via private placement in Canadian psychedelics history, Cybin Inc. is coming to market. The psilocybin Life Sciences company with a phased clinical trial and oral strip delivery technology will list on the NEO Exchange on November 10, joining sector notable Mind Medicine Inc. TDR takes a closer look at the company and the listing details.
Who Is Cybin Corp
Cybin is a life sciences company advancing psychedelic pharmaceutical therapies, delivery mechanisms, novel compounds and protocols as potential therapies for various psychiatric and neurological conditions. Cybin is developing technologies and delivery systems aiming to improve bioavailability to achieve the desired effects of psychedelics at low dosage levels. The new delivery systems are expected to be studied through clinical trials to confirm safety and efficacy.
The company intends to sponsor a clinical research in collaboration with University of West Indies (UWI) for pharmaceutical clinical trials that will consist of a Phase 2 clinical trial with two components:
(i) Phase 2a – an open label 5-arm study to investigate pharmacokinetics to determine the safety and efficacy of the Sublingual Film compared to a 25mg oral capsule, where the primary objective is to determine the equivalent dose of the film to be administered.The trial is set to commence in early 2021. The target completion date for the Phase 2a study is the end of the first quarter of 2021.
(ii) Phase 2b – a randomized placebo-controlled study in order to determine the safety and efficacy of the Sublingual Film versus placebo in patients with Major Depressive Disorder (MDD). In total, 120 patients will be studied using psilocybin sublingual film administration. The trial is set to commence after the completion of the Phase 2a study; anticipated completion is December 2021.
The company has strong ambitions to become the first Life Sciences company to bring a psilocybin drug to market targeting MDD, even though competitors such as Compass Pathways Plc have more advanced studies presently ongoing in Europe.
Over the next 12 Months, Cybin has an extensive to-do list—most of which ties into its phased pharmaceutical objectives. The roadmap includes:
Partner and acquire pharmaceutical research to develop proprietary intellectual property
Collect and analyze data from a Canadian microdose study conducted by the Canadian Centre for Psychedelic Science
Commence clinical trials with the UWI regarding the safety and efficacy surrounding the delivery of psilocybin through the Sublingual Film
Expand intellectual property portfolio through internal development and acquisition strategies
Commence M&A strategy to acquire biotech and pharmaceutical technologies with a core focus on novel chemical compounds and psychedelic research
and more
TDR notes that although Cybin intends to offer nutraceutical (non-psychoactive) mushroom supplements and other products for the consumer market, developing psilocybin pharmaceutical drugs, delivery systems and intellectual property remains the core focus of the company.
Jamaican Clinical Trials
When a study is conducted under an Investigational New Drug Application (IND) but located outside of the United States, the study must comply with all relevant Food and Drug Administration (FDA) regulations as if it were being conducted within the United States.
In these cases, the FDA accepts foreign clinical data from studies not conducted under an INDif the following conditions are met:
Study was conducted in accordance with Good Clinical Practice (GCP), which is the global standard for clinical trials
FDA is able to validate the data from the study through an onsite inspection
In either case, the Clinical Trials Centre at the University of West Indies is managed by a team of experienced researchers who ensure robust data integrity. The studies will be conducted to ensure the standard for the design, conduct, performance, monitoring, auditing, recording, analysis, and reporting of clinical trials in a way that provides assurance that the data & reported results are credible and accurate.
So while the study is taking place in a jurisdiction not known as a pharmaceutical research hotbed, the transferability and acceptance of data by foreign regulators is bonded as strict GCP standards are being followed.
Ultimately, Cybin intends to file an IND application with the U.S. FDA under which the clinical trial practices and monitoring protocols are deployed to international standards.
Background Brief and Listing Details
Cybin was formed by way of a three-cornered amalgamation among Cybin, Clarmin Explorations Inc. and 2762898 Ontario Inc., a wholly owned subsidiary of Clarmin. On November 5, 2020, the Resulting Issuer completed the Amalgamation, pursuant to which Cybin amalgamated with 2762898 Ontario Inc. to complete a reverse takeover of Clarmin whereby the new business entity became Cybin Inc.
Although many several financings have occurred throughout the Resulting Issuer's life cycle, the final go-public financing round was announced on October 19, when Cybin closed a private placement offering of an aggregate of 60,000,000 subscription receipts at a price of CDN$0.75. As a result, the company raised aggregate gross proceeds of CDN$45 million—the most ever by a Canadian psychedelics company.
The authorized capital of Cybin consists of an unlimited number of common shares and 131,278,549 shares currently outstanding. That number climbs to 167,169,171 on a fully diluted basis—including company options, warrants and broker warrants. The earliest exercise date of any of the warrants/options is February 28, 2022.
In addition, the directors and officers of Cybin and certain shareholders holding more than 10% of the issued and outstanding shares have entered into agreements with Co-Lead Agents whereby, subject to certain exceptions, they agree to not sell their shares for a period of 120 days after the listing date. Shares will begin trading on November 10 under the symbol 'CYBN'.
TDR will have additional coverage as events warrant.
__________
* In accordance with an executed agreement between The Dales Report and Cybin, The Dales Report is engaged with the aforementioned on a 6-month contract for $7,500 per month, with the purpose of publicly disseminating information pertaining to Cybin via The Dales Report's media assets, encompassing its website, diverse social media platforms, and YouTube channel. Compensation for The Dales Report services involves the receipt of a predefined monetary consideration, which may, on certain occasions, encompass ordinary shares in instances where monetary compensation was not obtained. In such instances where share compensation was received, The Dales Report hereby asserts the right to engage in the acquisition or disposition of such shares subsequent to the conclusion of the aforementioned contractual period, in compliance with provincial, state, and federal securities regulations. Please refer to the "Disclosures" section below, which is to be interpreted in conjunction with this disclaimer.