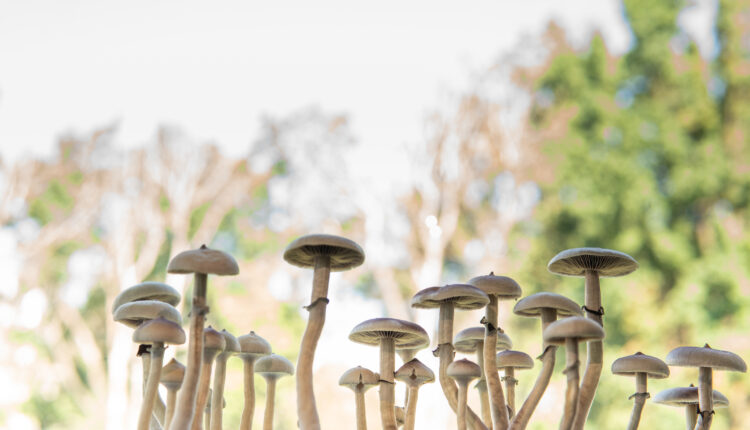 Getting Technical on Innovation with Psychedelic Research Leader Revive Therapeutics
Last week, The Dales Report sat down with Derrick Welsh, COO of Psilocin Pharma, a division of Revive Therapeutics (CSE: RVV), to talk about the importance of owning intellectual property. During a follow-up conversation yesterday, Welsh elaborated on the technical nature of his firm's cutting-edge IP.
One of Revive's flagship products are its orally dissolvable thin film strips, which offer a unique delivery platform for therapeutic doses of psilocybin. The strips are made using two unique compounds, tannins (like the ones in grapes) and chitosan (naturally derived from shrimp, shellfish, plant matter, and/or fungi), which can also be synthetically derived.
"[This is] really cool and unique because it offers us versatility in the market. So we look at combining these two compounds to form our breathstrips in different ratios," Welsh said.
"Different ratios of chitosan and tannin produce different results, and so those are the results that we're really researching: what is great for the body, and what is going to work well in research."
There are a number of advantages and benefits of an orally dissolvable psilocybin thin film, such as the rapid dissolving and onset of action to the bloodstream, and the ease and convenience for patients to administer without the need of water, chewing or swallowing.
Welsh says the success the company has already seen with its tannin and chitosan delivery methods in the CBD market is what compelled them to include it as a key component in their psychedelic research.
"This is something that we've worked with before, we've got three granted patents on our delivery technology, which is a tannin-chitosan delivery platform for delivering cannabinoids, and as well as looking at delivering psychedelic compounds."
The tannin-chitosan combo isn't just reserved to the oral strip technology: Revive has integrated it into other formulations that include oral wafers, hydro gels, tablets, topical gels, creams, ointments, and oral and transdermal patches.
These different delivery methods and dose options, Welsh said, provide the company with much opportunity.
"Look at penicillin. Penicillin comes in a tablet, as an injectable, and it comes through a wide range of doses for whatever concern the prescribing physician may have for their patient," he said. "We want to present the exact same thing for psilocybin as well as psychedelic compounds. Our product offers versatility not only for physicians but for the patients and taking their dosages throughout the day."
The nature of Revive's strips fit nicely into the trend of microdosing, as they can be formulated to include between one and 20 milligrams of an active ingredient.
"[This] offers uniqueness and it offers versatility for physicians because physicians have a giant toolbox that they can use to treat any specific disease or disease process or infection. We have to be able to offer tools to put in that toolbox, and those tools come in different dosages, and come in different forms."
The COO hopes that one day soon Revive's products can provide an alternative treatment option to Canadians who are suffering from mental health issues.
"When we look at mental health, the Toronto Star recently published a report that one in 10 Canadians right now have thoughts of suicide. It's a scary, scary potential. When we look at how our society is as a direct result of Covid-19, it's troubling, and we need to be able to offer solutions in the future that patients are going to be able to take advantage of."
Revive is sponsoring an ongoing study at the University of Wisconsin on substance use, and hopes the data can be used in the future by physicians who are treating their patients for addiction.