InMed Pharmaceuticals Positioned For Growth As Cannabinoid Supply Sales Poised For Imminent "Take Off"
Although the purveyors of the production of rare cannabinoids don't generally receive comparable coverage as larger multi-state operators or licensed producers, perhaps they should. According to InMed Pharmaceuticals Inc. (Nasdaq: INM) CEO Eric Adams, the industry is headed for outsized growth, driven by biosynthesizing breakthroughs that are driving down the cost to produce rare cannabinoids. With its definitive agreement to acquire BayMedica Inc. last week, InMed is poised to take a leadership position in this booming industry.
The BayMedica platform incorporates a multi-step process where living organisms use enzymes to catalyze the conversion of simple substrates into complex products, such as cannabinoids. Its biosynthetic production method is designed to deliver natural cannabinoids such as cannabichromene (CBC), cannabidivarin (CBDV) and tetrahydrocannabivarin (THCV) that are identical to those found in hemp and cannabis. In isolation, such cannabinoids have been found to contain a host of wellness benefits that can be injected into various consumer packaged goods (CPG).
Up until now, the primary issue holding back widespread adoption is cost. According to Eric Adams, at $80,000-90,000 per kilogram it costs manufacturers to purchase synthesized cannabinoids at wholesale, CPG companies cannot produce goods that are cost-effective. And although there are various products available for sale that do contain synthesized cannabinoids, they often lack sufficient quantity to provide tangible therapeutic benefits for consumers. The label might look impressive, but chances are the cannabinoids therein won't provide much of a therapeutic benefit.
That's why InMed Pharmaceutical's definitive agreement to acquire BayMedica is an important one. The company believes BayMedica has the ability to produce cannabinoid at fractional market cost and at scale, while maintaining healthy margins. If his thesis is correct, rare cannabanoid adoption could take off as producers finally have the ability to manufacturer goods which don't induce sticker shock on store shelves.
And certainly, there's no lack of consumer interest for such products. According to Eric Adams, the rare cannabinoid supply sales market could experience a scintillating triple-digit compound annual growth rate (CAGR) "in four or five years", if the industry research he's reading is accurate:
We think that there is significant revenue opportunities here. So you know, while CBC (cannabichromene) is kind of generating—you know, with a broad brush stroke kind of in the ballpark of around $2 million per year right now, that's just a start. I mean, that's not even scratching the surface of, you know, what this market could be. Easily, you know writ large, I think I've seen a report where this year is predicted to be $200 million for rare cannabinoid supply sales. It's expected to grow to $10 billion in four or five years time. So, this is really a segment that's set to take off and we think we're squarely positioned to be a player.

Eric Adams, CEO Of InMed Pharmaceuticals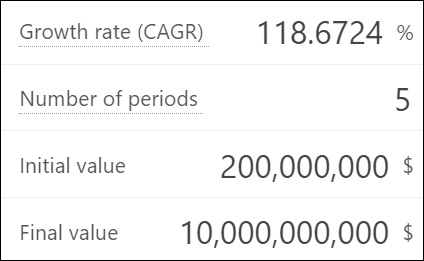 On a longer terms basis, the market is expected to settle into a protracted period of strong and stable growth.
According to an industry report by Raymond James titled: Biosynthesis of Cannabinoids: Vanguard of The Bio Revolution, the industry is expected to grow from $10 billion in 2025 to $115 billion by 2040. This equates to a robust long-term CAGR of approximately 17.68% over 15 years! Presumably, the legalization of cannabis in additional jurisdictions extra-nationally will foster increased consumer adoption on a global scale.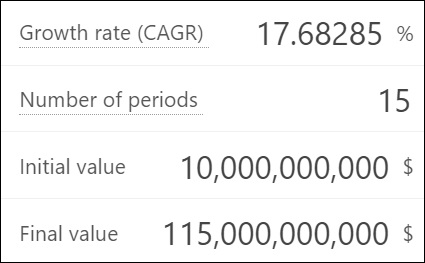 So if the analysts are correct, the market for synthesized cannabinoids is expected to explode—and at far higher growth rates than traditional cannabis segments can offer. The companies that produce low-cost, high-quality cannabinoids at scale will be rewarded—which is exactly the value proposition BayMedica looks to provide InMed.
Click on the embedded link for more of our newest interview with InMed Pharmaceuticals CEO Eric Adams, in his own words