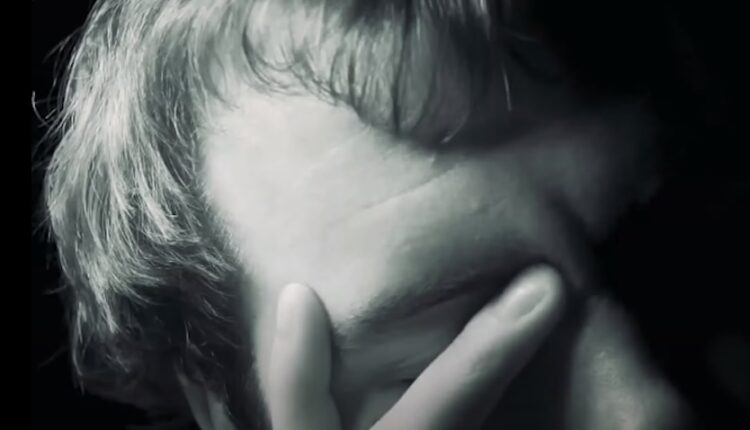 Numinus Wellness: Building A Comprehensive Psychedelic-Assisted Therapy Ecosystem
There are many ways to evaluate leaders in new and emerging growth industries. One way is to look at balance sheet cash and extrapolate which companies have enough staying power to withstand lean times. Another is to ascertain which companies have early mover advantage in the niches in which they operate. Yet another is determining which companies have defined business models to properly capitalize once regulations inevitably unlock the market's true potential. For investors that prioritize all three criteria, Numinus Wellness (TSXV: NUMI) can truly be considered a leader in the space.
While many of its peers are still delineating their operational identity, Numinus Wellness is methodically developing a clearly-defined vertical ecosystem of business units. This ecosystem, which dictonary.com defines as "any system or network of interconnecting and interacting parts", is building towards the primary goal of becoming North America's leading purveyor of psychedelic-assisted psychotherapy.
It begins with Numinus' flagship clinic located in Vancouver, British Columbia, where integrative health professionals administer supportive therapies to treating mental health and substance abuse sufferers. But it doesn't end there.
With the upcoming closing of Numinus' Mindspace Psychology Services acquisition—a Quebec-based psychedelic programming leader—the company will be able to support practitioners across four clinic locations in Montreal and Vancouver. The acquisition will add material revenue to the top line, with $1.7M in revenue generation over the past twelve months (25% YoY growth for the past five years), excluding new outpatient opportunities such as the company's newly launched ketamine-assisted therapy program.
Pending approval of regulatory change, Numinus intends to support practitioners in helping their patients obtain Special Access to psychedelic-assisted therapies for a range of conditions in both locations.
But beyond simply acquiring clinics and waiting for something to happen, Numinus is helping expedite the science to usher-in regulatory changes downstream.
Through its collaboration agreement with Multidisciplinary Association for Psychedelic Studies Public Benefit Corporation (MAPS PBC), Numinus will seek approval to deliver MDMA-assisted psychotherapy for posttraumatic stress disorder (PTSD) through a single-arm, open-label, compassionate access trial. This unique clinic trial in Canada will take a meaningful step in furthering the accessibility of MDMA-assisted treatment options for those experiencing PTSD around the world.
This compassionate access trial, if approved, will be conducted at Numinus' Vancouver clinic, providing MDMA-assisted psychotherapy to twenty individuals experiencing PTSD and collecting outcome and safety data for Health Canada. Numinus doctors, therapists and personnel will be trained to provide care under clinically-tested PTSD treatment protocol of MAPS prior to approval by Health Canada.
By becoming the trifecta of clinic owner, major research collaborator and direct clinical study purveyor, Numinus has engaged the entire psychedelic-assisted therapy channel. This gives the company a substantial advantage in terms of accruing properly trained care practitioners, solidifying industry association and Health Canada sanction, and delivering highly specialized assisted-therapy care. Not to mention the prestige derived from partnering with one of the world's leading psychedelic research associations.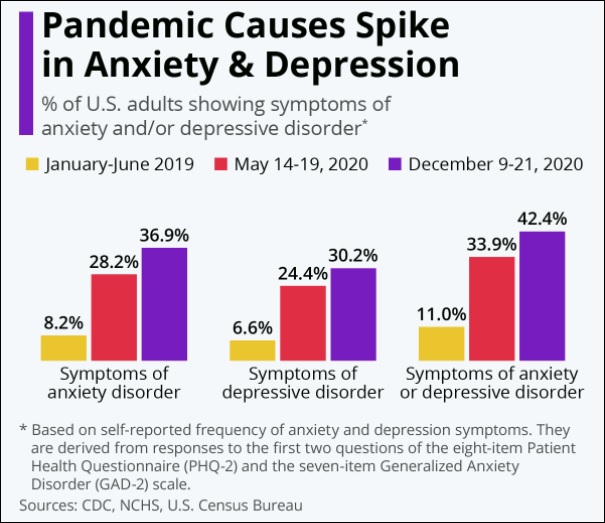 With the growth of major depressive disorders exploding in the COVID "new normal", demand for assisted therapy services has never been greater. When regulatory walls comes down—and we're rapidly headed in that direction—Numinus is positioning itself as the preeminent leader in for-profit outpatient psychedelic services.
A Synergistic Ecosystem Of Business Units
While Numinus is building the most robust platform for psychedelic-assisted therapy model in the industry, it has also built complementary business units around the core. Although each division has the ability to monetize opportunities independently, the optionality to generate revenue as standalone business units while servicing the core greatly enhances shareholder value.
For example, Numinus has received licensing and begun cultivating Psilocybe mushrooms at its 7000 square-foot licensed facility. While cultivation and psilocybin synthesis fortifies its plans to provide plant-based psilocybin for therapeutic use at Numinus Health as regulations warrant, it also allows Numinus to explore external supply agreements with leading research organizations for clinical and therapeutic work.
Thus, at least two potential revenue streams have been created—one as a compliment to internal clinical demand and another externally through the wholesale of research compounds.
Overall, Numinus has three distinct business units servicing different unitary and complementary functions:
| | | |
| --- | --- | --- |
| Business Unit | Objective | Division Breakdown |
| Numinus Health | Delivers treatments through clinics and virtual services, with clinics in Vancouver and Montreal | Ketamine-assisted psychotherapy |
| | ● Therapy delivery through clinics and virtual care | Special Access for psilocybin & MDMA |
| | | Compassionate access trials for psilocybin & MDMA |
| Numinus R&D | Develops clinical and therapeutic protocols to use in treatments, in collaboration with research partners and regulators | Therapy research |
| | ● Clinical research unit for therapeutic protocol development & policy work | Implementation science fast-tracking |
| | | Policy reform |
| Numinus Bioscience | Develops formulations and methods for a safe supply, scientific expertise and cutting-edge technology | Psychedelic activities |
| | ● Licensed lab (7,000 sq. ft.) for applied research, IP development, and R&D partnerships | Health Canada licensing |
| | | Team & facility |
Collectively, this compilation represents a focus on policy advancement, implementation science and regulator collaboration—not simply internal business development. In other words, Numinus is taking an activist role in advancing the science, which places it in prime position to capitalize should favorable industry advancements present themselves. From our vantage point, it's a solid investment in the future.
TDR would be remiss if we didn't mention how committed Numinus is to helping people with serious mental health afflictions. From our conversations with management, it is abundantly clear that the company is very passionate about… compassion. While augmenting shareholder value is always a top priority of any publicly-listed company, Numinus has a real sense of purpose about making a positive difference in the world.
Because sometimes it's not about dollars and cents or how much your investment returned last quarter. The wellbeing of countless lives depends on new innovative therapeutic solutions coming to the forefront. Fortunately, there's a Vancouver-based company doing everything it can do reach this critical and necessary objective.
__________
* In accordance with an executed agreement between The Dales Report and Numinus Wellness, The Dales Report is engaged with the aforementioned on a 12-month contract for $10,000 per month, with the purpose of publicly disseminating information pertaining to Numinus Wellness via The Dales Report's media assets, encompassing its website, diverse social media platforms, and YouTube channel. Compensation for The Dales Report services involves the receipt of a predefined monetary consideration, which may, on certain occasions, encompass ordinary shares in instances where monetary compensation was not obtained. In such instances where share compensation was received, The Dales Report hereby asserts the right to engage in the acquisition or disposition of such shares subsequent to the conclusion of the aforementioned contractual period, in compliance with provincial, state, and federal securities regulations. Please refer to the "Disclosures" section below, which is to be interpreted in conjunction with this disclaimer.