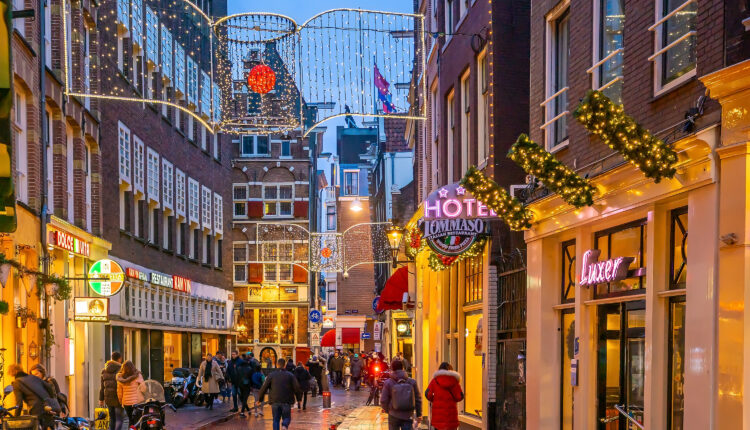 PharmaDrug – The Buzz Around Psychedelic Sales
Over the last year, the public equity market has been flooded with psychedelic companies offering investors exposure to the upside of this nascent asset class. While some of them boast remarkable board members with decades in the entheogenic plant medicine industry, and clinical trials for these drugs in their pipelines, what has yet to be offered is a company offering genuine, natural psychedelics in the form of consumer sales.
Until now.
PharmaDrug Inc. based in Toronto, Canada, a pharmaceutical company focusing on natural medicines is set to change the narrative of investment in this sector by selling magic mushrooms directly to consumers in The Netherlands. The company already generates revenue by distributing cannabis in Germany through their majority owned subsidiary, however the team has diverted their attention towards a more opportune market, psychedelics.
Under the umbrella of their wholly owned subsidiary, Super Smart, the company plans to open their flagship store in Amsterdam using the elevated brand "Slim Winkel" (Dutch for Smart Shop, the common name used for psychedelic retailers in The Netherlands, not to be confused with Coffee Shops, where cannabis is sold).
Due to loose regulations in The Netherlands, Smart Shops are allowed to sell herbal, or smart drugs, named because they are supposed to stimulate the mind and improve memory. The company has already begun with their pilot store in Tiel, Netherlands, which was acquired in October 2020 and has already seen an increase in volume as the store added several new products. 
The plan is to open a further five Smart Winkels in various cities in The Netherlands. This approach goes hand in hand with an e-commerce play whereby consumer can get educated about these substances like micro-dosing strategies and best set and setting, while also being able to to purchase the plants straight to their homes. As the regulatory and commercial environment evolves, they intend to bring this retail concept to the United States as well as other psychedelic-friendly countries.
The brand will sell psilocybin truffles, functional mushrooms, and other legal wellness plants within the Netherlands, enabling Slim Winkel to capture market share quickly and establish brand recognition. Since functional mushrooms (non-psychoactive) are legal in most parts of the world, the e-commerce platform will also be available outside of the Netherlands where it will not include psilocybin truffles.
PharmaDrug has set high ambitions as it plans to launch 10 Smart Shops throughout The Netherlands over the next 18 months. The effort is being spearheaded by Super Smart's President, Harry Resin, who brings deep industry knowledge having been immersed in the Dutch counter-culture surrounding entheogenic plants and plant-based medicine for more than two decades.
He believes the expansion strategy is to grow and gain market share within the Netherlands which will serve as a testing ground for a psychedelics business model that can be replicated in larger markets such as Brazil and North America. This first mover advantage could have massive impact down the road.
But conquering a $100 billion psychedelic market is far from the only agenda on PharmaDrug's plate. Yesterday the company announced that it has entered into a definitive agreement to acquire Sairiyo Therapeutics Inc. in an all stock transaction.
Sairiyo is a biotechnology company focused on repurposing and developing improved formulations of naturally derived compounds for serious, rare, and life-threatening diseases.
Sairiyo is advancing the clinical development of its lead drug candidate, Cepharanthine, a repurposed and reformulated naturally derived compound for the potential treatment of cancer, neurological, inflammatory and infectious diseases.
Cepharanthine is a natural product and an approved drug used for more than 70 years in Japan to treat a variety of acute and chronic diseases. In clinical research, the drug exhibits multiple pharmacological properties including anti-oxidative, anti-inflammatory, immuno-regulatory, anti-cancer, anti-viral and anti-parasitic properties.
Sairiyo is currently focused on advancing the clinical development of Cepharanthine to treat rare cancer diseases. Most notably, Sairiyo recently received FDA orphan drug designation for Cepharanthine in the treatment of esophageal cancer, the sixth most common cause of cancer death in the world, killing an estimated 508,000 alone in 2018.
Sairiyo is preparing its pre-Investigational New Drug meeting request and briefing documents for submission to the FDA to support the clinical development of Cepharanthine in certain cancers and infectious diseases.
The Sairiyo team will also support PharmaDrug's initiatives of evaluating novel uses of psychedelic and cannabinoid compounds and delivery systems.
Daniel Cohen, Chairman and CEO of PharmaDrug commented, "PharmaDrug is extremely excited to work with the Sairiyo team upon the closing of the acquisition on several fronts. Firstly, to prepare for the upcoming FDA pre-IND meeting request and secondly to explore other opportunities for Cepharanthine and its immense potential across various rare and life-threatening diseases. The Company also plans to use Sairiyo's clinical research capabilities to potentially launch clinical studies in the pharmaceutical psychedelic space."
Cohen told The Dales Report exclusively, that he intends to start clinical trials this summer on multiple indications.
The move combines the deep operational expertise that the PharmaDrug team displays across various regulatory jurisdictions, with the scientific skills of the newly acquired Sairiyo team. With this conjunction, PharmaDrug certainly appears to be gearing up to becoming one of the most impactful companies in this nascent sector. Considering they sit today at a modest $20M CAD market cap, a relatively low number when compared to some of the larger players in this industry, there is a lot of upside for this stock in the coming months and years.