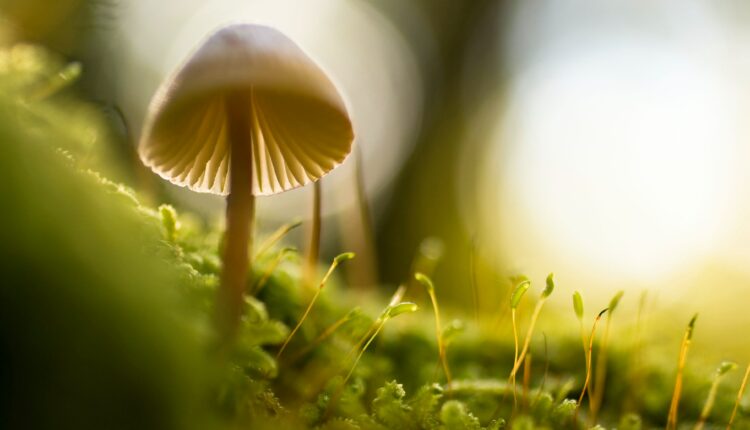 Revive Therapeutics: Building A Diversified Asset Portfolio Across Multiple Sectors
Revive Therapeutics Ltd (CNSX:RVV) (OTCMKTS:RVVTF) is building an impressive set of assets across multiple industries. With a news cycle that's consistently engaging and an asset portfolio that's building, Revive has come a long way under CEO Michael Frank's leadership. TDR breaks down the two domains where Revive is making the biggest headway.
Phase 3 Study (Bucillamine) For COVID Under Development
Starting from the top, we highlight the company's lead Phase 3 drug, Bucillamine, for the treatment of COVID symptoms. Originally, Bucillamine conducted Phase 2 clinical trials for the treatment of gout in 2015. Although the results were promising, the company then shifted more of its focus to Cannabidiol based IP and put Bucillamine in its war chest. By bringing Bucillamine back they used prior safety data to their advantage and re-purposed the compound for the treatment of lung inflammation specifically related to COVID-19 and other infectious diseases.
At last mention, Revive had selected and finalized with five clinical sites in Florida, Texas and California for enrollment of patients in the Phase 3 clinical study, and is finalizing agreements with an additional ten clinical sites in these states. Patient enrollment in Arizona and Ohio is expected to begin this month.
The stakes of developing a useful therapeutic target for COVID is substantial. The market in the U.S. alone is massive and there are dozens of companies angling for market dominance in their respective realm. As the cheapest drug company of any COVID public therapeutic company currently undergoing a Phase 3 trial, Revive appears to have plenty of upside should their Phase 3 ultimately meet safety and efficacy endpoints.
Market Capitalization of Companies Conducting Phase 3 COVID Drug Trials (Non-Vaccine)
| | | | | | | |
| --- | --- | --- | --- | --- | --- | --- |
| Company | Symbol | Price/Share ($) | Covid Drug | Market Cap (USD$) | Shares Out | Recent News |
| | | | | | | |
| Revive Therapeutics | RVVTF (US) | 0.187 | Bucillamine | 35.95 | 189.4M | Phase 3 trial planned for 3Q 2020; initial data due 4Q 2020 |
| CTI BioPharma | CTIC | 1.51 | Pacritinib | 241.79M | 73.7M | Phase 3 enrolment of first patient announced June 1, 2020 |
| Bellerophon Therapeutics | BLPH | 12.84 | INOpulse Inhaled Nitric Oxide | 87.76M | 9.50M | Phase 3 trial initiation announced May 11, 2020 |
| InflaRx N.V. | IFRX | 5.02 | IFX-1 | 124.52M | 26.3M | Phase 3 trial to be initiated in the coming months |
| Fulcrum Therapeutics | FULC | 15.87 | Losmapimod | 280.57M | 27.4M | Phase 3 trial initiation announced June 24, 2020 |
| Vanda Pharmaceuticals | VNDA | 10.08 | Tradipitant | 547.60M | 54.6M | Phase 3 data due 3Q 2020 |
| Mesoblast Limited | MESO | 13.42 | Remestemcel-L | 1.34B | 116.8M | Phase 3 interim analysis due early September 2020 |
| Akebia Therapeutics | AKBA | 11.17 | Vadadustat | 472.23M | 142.9M | Akebia Falls as Vadadustat Fails to Meet Safety Endpoint (Sep 4) |
| Incyte Corporation | INCY | 98.76 | Ruxolitinib, Baricitinib | 19.37B | 217.4M | Phase 3 initiation announced April 17, 2020 |
| Alexion Pharmaceuticals | ALXN | 102.49 | Ultomiris | 25.90B | 220.8M | Phase 3 open-label, randomized, controlled trial is underway |
| Regeneron Pharmaceuticals | REGN | 632.07 | Kevzara | 60.89B | 102.6M | Phase 3 trial did not meet primary endpoint – July 2, 2020 |
| Gilad Biosciences | GILD | 69.54 | Remdesivir | 75.49B | 1.3B | Phase 3 data met primary endpoint – April 29, 2020 |
| Eli Lilly & Co. | LLY | 150.29 | Baricitinib | 135.16B | 956..5M | Phase 3 trial initiation announced June 15, 2020 |
Given Revive's penchant for issuing updates, we expect to hear an update soon on how the study is progressing. TDR will have additional coverage as updates become available.
Revive Therapeutics Growing Psilocybin Emphasis
Revive Therapeutics' original portfolio did not include psilocybin assets. Under CEO Michael Frank's watch, this has been changing over time. Given the enormous interest and capital inflows coming into in the sector since Compass Pathways Plc listed on NASDAQ in September, this is another prescient pivot.
The company first entered the space in February 2020 in signing a letter of intent with Psilocin Pharma Corp. to acquire all issued and outstanding securities for an aggregate purchase price of $2.75 million. Psilocin has developed production solutions for psilocybin in combination with intellectual property covering methods of production of psilocybin-based formulations. The precisely-dosed formulations work with both natural and synthetically derived psilocybin and are targeted for phased clinical research for the treatment of various psychological ailments. The closing of the acquisition occurred in early March 2020.
The following month, Revive bolstered its psilocybin linkages by partnering with Complete Phytochemical Solutions, LLC to advance the Company's research and development initiatives of psilocybin-based products for the pharmaceutical market. CPS provides intellectual and technical expertise in phytochemistry that enables their partners to develop, manufacture and market high quality and efficacious natural products.
Revive then entered into a sponsored research partnership agreement with the University of Wisconsin-Madison a few days later around the unique deliver system of tannin and chitosan. Revive previously did work with this platform around CBD and expanded its use with psilocybin. Through its exclusive license on the delivery system, the recent program will be conducted at the Reed Research Group and led by Dr. Jess D. Reed, Ph.D., a phytochemist and nutritionist who studies the effects of oilgomeric polyphenols on the health of animals and humans.
From Revive's perspective, the duo-enlistment of specialized drug researchers is clear: to acquire intellectual property for formulations and drug delivery technology to bolster its psilocybin development ambitions. Without this foundational first step, initiating an independent clinical trial or developing an administration technology would be impossible. For the latter, think oral dissolvable thin films or tablets.
Within a few short months, the collaborations paid off. On August 11, Revive announced that had received the first set of orally dissolvable thin film strips to be used to deliver psilocybin and subsequently additional psychedelic-derived medicines. Far from being limited exclusively as an oral digestive, the technology aims to deliver both synthetic and natural extract of psilocybin as topical gels, creams or ointments, oral or transdermal patches and foams.
Revive Investing Psilocybin for Phase 1 Clinical Trial Around Meth Addiction
Further adding to Revive's growing reputation in the psilocybin research arena, the company also announced that it's sponsoring Phase 1 clinical trial around meth addiction.
Revive's Focus on Psychedelic Medicine: An Increasingly Busy News Cycle
| | | |
| --- | --- | --- |
| Date | Press Release | What It Accomplished |
| February 10, 2020 | RT To Pursue The Psychedelic Market With Agreement And Investment With Red Light Holland | Supply and collaboration agreement; agreed to subscribe for 2,500,000 subscription receipts |
| February 12, 2020 | RT Enters Into Psychedelic Market With Letter Of Intent To Acquire Psilocin Pharma Corp. | Acquisition of all issued and outstanding securities of Psilocin for $2.75 million |
| March 5, 2020 | RT Announces Closing of the Acquisition of Psilocin Pharma Corp. | Closed the deal to acquire Psilocin Pharma Corp. |
| April 17, 2020 | RT Partners with Complete Phytochemical Solutions to Advance Research Initiatives… | Partnership to advance formulations and drug delivery research |
| April 21, 2020 | RT Announces Research Partnership Agreement with the University of Wisconsin-Madison to Evaluate Novel Formulations and Drug Delivery Technology… | Partnership to advance formulations and drug delivery research |
| April 28, 2020 | RT Provides an Update on its Psilocybin-Based Pharmaceutical Program | Update on recent psilocybin events |
| June 12, 2020 | RT Expands Research Partnership for Novel Formulation Development and Clinical Research of Psilocybin… | Expands research agreement for intention to initiate Phase 1 clinical trial |
| August 11, 2020 | RT Advancing Drug Delivery Technology for Psychedelics | Received the first set of orally dissolvable thin film strips |
| September 2, 2020 | RT Enters into Clinical Trial Agreement to Evaluate Psilocybin for the Treatment of Methamphetamine Use Disorder | Entered into Clinical Trial Agreement for Phase 1 clinical trial |
| September 21, 2020 | RT Provides Corporate Update on its Psychedelics Therapeutics Programs | Progress report |
| October 20, 2020 | RT Signs Supply Agreement With Havn Life Sciences for Psychedelic Compounds | Secures psychedelic compounds, such as psilocybin, for use in future investigational new drugs |
The clinical study will be conducted at the University of Wisconsin-Madison, School of Medicine and Public Health, and School of Pharmacy, which holds a Wisconsin special authorization and DEA license to perform clinical research with psilocybin.
Driving home the point that Revive is increasingly focusing on psilocybin research, the company announced a supply agreement with Havn Life Sciences for psychedelic compounds on October 20. The intent is to source psychedelic compounds, such as psilocybin, to use in future investigational new drug (IND) enabling studies and clinical trials under the Food and Drug Administration (FDA) guidelines.
The announcement ties into Revive's work with the University of Wisconsin-Madison, with CEO Michael Frank stating:
We are developing unique products with both synthetic and naturally-derived psilocybin and building relationships with companies and institutions that support our objectives in the psychedelic space including… our novel Psilocybin oral-thin film product and the Phase 1 clinical study using psilocybin in the treatment of methamphetamine use disorder.
Given its advancing psychedelics formulations/drug delivery platform, and given its deep experience planning and conducting phased clinical trials (Bucillamine), we think Revive will increasingly be given more credit as a psilocybin research leader.
TDR will have further coverage on Revive Therapeutics as events warrant.
__________
Disclosure: The principal(s) of The Dales Report have an existing agency agreement with Revive Therapeutics. The article is neither a solicitation nor endorsement to purchase securities in the profiled company. The information is provided for informational purposes only. The principal(s) may divest or make additional purchases of securities without further notice. Please contact a licensed investment advisor if you are considering investing in Revive Therapeutics.