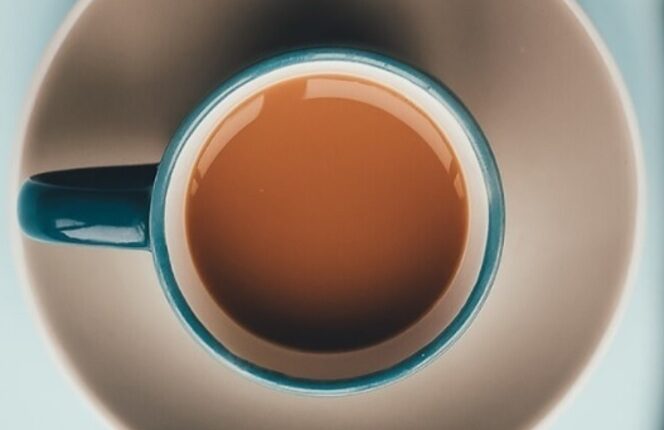 Rritual Mushrooms Poised to Capture Growing Consumer Interest in Functional Fungi
There's a promising new mushrooms company coming to market soon—one that aims to stand out from the pack. While most mushroom companies develop psilocybin-based pharmaceuticals or microdose products for immature jurisdictions overseas, Rritual is taking a different approach. By focusing on the wide-open functional nutraceutical market, the company sets its aims on consumers seeking non-psychoactive health & wellness applications.
Who is Rritual Mushrooms Inc?
Rritual Mushrooms Inc. was founded in 2019 to serve the rapidly expanding mushroom and adaptogen market. Since 2012, adaptogen usage has been witnessing exponential growth in the awareness by health & wellness consumers throughout North America. The company produces premium plant-based elixir powders in small batches and sells them to consumers through a multichannel approach.
Rritual will be soft launching three initial mushroom adaptogen formulations: chaga, reishi and lion's mane in early October, followed by a ready-to-drink cordyceps mushroom shot. The powder products can be mixed with coffee to provide 'smooth energy', made into a tea or blended into another smoothie-like mixture. 
Rritual's business structure is a fast-to-market, lean startup model that reduces capital costs by utilizing contract manufacturing and third-party logistics companies to fulfill e-commerce and wholesale market channels. Sales will begin with an e-commerce launch in Canada and the USA, followed by wholesaling to brick & mortar retailers in the USA. The initial launch will entail six distinct SKUs.
Building on the e-commerce rollout, Rritual will then leverage existing consumer packaged goods (CPG) strategic relationships and sales distributors, to scale online channels to large US chains such as Costco, CVS, Walmart and Vitacost.
Tasked to build the sales channel is Chief Executive Officer David Kerbel, who has over 30 years of consumer package goods (CPG) experience. His efforts as Senior Vice President of Sales (2008-2011) at energy drink company Celsius Holdings (NASDAQ:CELH) directly led to $36 million in incremental sales in fiscal year 2010 alone.
Today, Celsius Holdings is a $1.53 billion market cap company.
Dr. Mike Hart—a well known wellness expert—serves as Rritual's acting President. A practicing physician and popular social media presence, Dr. Hart has appeared on elite media broadcasts such as the Joe Rogan Experience to talk in detail about mental health issues.
What Are Adaptogens?
Adaptogens are substances commonly found in plants and fungi that produce resistance to stress in humans. They have specific compounds that may possess opposing qualities, producing sensations of relaxation or stimulation depending on the individual's unique characteristics. Adaptogens are thus named for their unique ability to "adapt" their function according to the specific needs of the body. This may promote physical, chemical and/or biological balance in the body.
Evidence suggests fungi-based adaptogens can contribute to human wellness beyond the mind-balancing effect. For example:
Scientifically, adaptogens were first documented in the 1950s by Russian scientist N.V. Lararev, with later research focusing on specific effects in humans.
The Market For Nutraceutical Mushrooms Is… Mushrooming
Rritual's initial products and future product development will generally fall under the massive global $268.3 billion nutraceutical market— estimated to be growing at a CAGR of 7.8%. Providing more market granularity, both powder elixirs and ready-to-drink RTD beverages falls under health and wellness drinks, which Euromonitor has valued at $41.0 billion globally in 2015.
The global edible mushroom market itself reached a value of US$53.7 billion in 2019. Looking forward, some industry experts expect the market to reach a value of $86.6 billion by 2025, registering a CAGR of 8.3% during 2020-2025. Internally, Rritual estimates that certain private industry peers in the functional mushroom space are growing much faster than that, and have been for several years.
Either way, there's a large and non-saturated market ready to be tapped. With no discernable market leader, Rritual looks to strategically establish market dominance.
Laird Superfood: A Ballpark Market Comparable
While most functional mushroom brands are owned by privately-held companies, Laird Superfood Inc (NYSEAMERICAN: LSF) provides a ballpark public comparison. Laird recently announced the pricing of its initial public offering of 2,650,000 shares of its common stock at $22.00 per share. Less than four weeks later, it traded at $45.60/share for whopping aggregate market cap of $404.2 million (as of October 12).
Laird recognizes Original Superfood Creamer With Functional Mushrooms and Organic Performance Mushroom as two of its four "Most Loved Items" on the company website. The company has at least ten different mushroom SKUs split between four different product segments.
Although correlations between both companies are inexact given Laird's more diversified health food portfolio, nutraceutical mushrooms will be a significant revenue driver for both. Unlike Laird Superfood which lost $8.5 million in fiscal year 2019, Rritual intends to be profitable in 2021 given management's experience in controlling acquisition costs and streamlined operating structure.
What Comes Next…
Rritual Mushrooms is exploring the possibility of listing on an exchange. One of the possibilities being discussed is a 'clean' Initial Public Offering (IPO) offering, which comes with enhanced disclosure and record keeping protocols versus the Reverse Takeover (RTO) method to market. Virtually all psychedelic-based mushroom companies in Canada have listed via RTO, which has seen its share of disclosure landmines in 2020.
At publishing time, no listing arrangement has been finalized. In the words of CEO David Kerbel:
We're exploring all options right now including IPO. We're looking to move forward with any different and every different option that's out there—public being one of them. But we'll have more of an update in the coming weeks on that.
TDR will have additional coverage on Rritual Musrooms as events warrant.
__________
Disclaimer: The principal(s) of The Dales Report have an existing agency agreement with Rritual Mushrooms. The article is neither a solicitation nor endorsement to purchase securities in the profiled security (N/A). The information provided has been published for informational purposes only. The principal(s) may divest or make additional purchases of securities without further notice (N/A). Please contact a licensed investment advisor if you are considering investing in Rritual Mushrooms (N/A).