Wildpack Focusing On Innovation In Rapidly Changing Beverage Market
Wildpack Beverage Inc. (TSXV: CANS) is making waves in the usually stodgy world of beverage manufacturing and packaging. Its fresh and innovative approach to the industry is allowing Wildpack to produce consistent growth as demand for custom consumer packaged goods (CPG) products continues to trend. We invited Wildpack CEO Mitchell Barnard to the program to tell us more about how the company is separating itself from its competitors.
So who is this fresh upstart called Wildpack Beverage Inc. anyway? At its core, the company is a middle-market beverage manufacturer that established beverage producers outsource to create vibrant beverage brands to compete in a hyper-competitive marketplace. Wildpack offers specialty packaging, customized unit sizes and blended formulation end products (sealed can format) for partnering CPG companies. The company currently operates indirectly through its wholly-owned subsidiaries with facilities in major distribution hubs throughout the United States—with a focus on digital innovation and green ready-to-drink packaging.
Although the CPG manufacturing and co-packing space doesn't generally receive much investor attention, it is a lucrative business. Many investors might be surprised that the global contract packaging market was valued at US$49.89 billion in 2020, and is expected to reach US$89.74 billion by 2026. That is a CAGR of approximately 10.18% during the forecast period (2021-2026).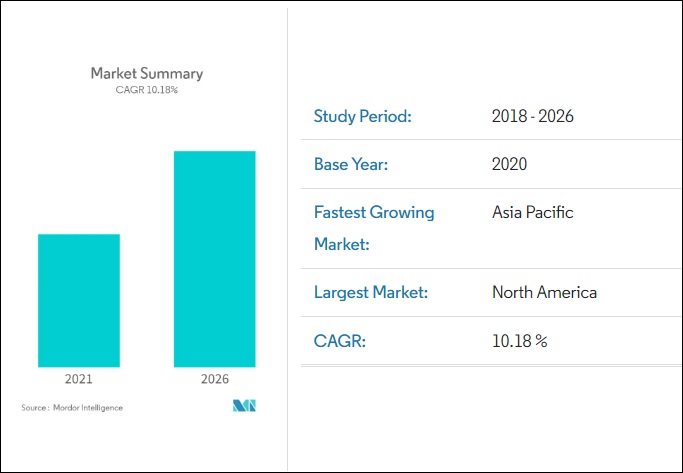 With the outbreak of the COVID-19 pandemic, the contract packaging market has witnessed tremendous growth, fueled by outsized growth in the e-commerce. This is due to onerous lockdown and social distancing norms where a greater number of consumers have been shopping online—with CPG companies outsourcing their packaging needs or standalone services to meet the growing demand. Distribution and packaging channels in the supply chain have become increasingly specialized.
Wildpack Beverage was formed to take advantage of these types of industry shifts. The company employs an aggressive mergers & acquisitions strategy that rolls-up profitable independent operators and makes them even more efficient and profitable. Since inception approximately 18-months ago, Wildpack has successfully purchased businesses in increasing size over the course of its four total acquisitions—doubling the acquisition size in each successive deal. The company currently sits at five manufacturing facilities in the United States, with a goal of upsizing to 12 facilities by the end of 2022.
We have a publicly traded basically mergers—mergers and acquisitions vehicle that's going out with the team fully committed to finding value finding facilities and companies and key locations are in line with our strategic business plan, and buying those at attractive multiples relative to what, the public markets, will trade those multiples at.

Wildpack Beverage CEO, Mitchell Barnard
The company is also employing modern-day tracking to the industry via ERP system to grant customers access to real-time data on production lines across all Wildpack facilities—a rarity in the space. It's the type of 2.0 supply chain enhancements that drive cost and operational efficiencies across just-in-time distribution networks.
Click on the embedded link for more of our newest interview with Wildpack Beverage CEO Mitchell Barnard, in his own words