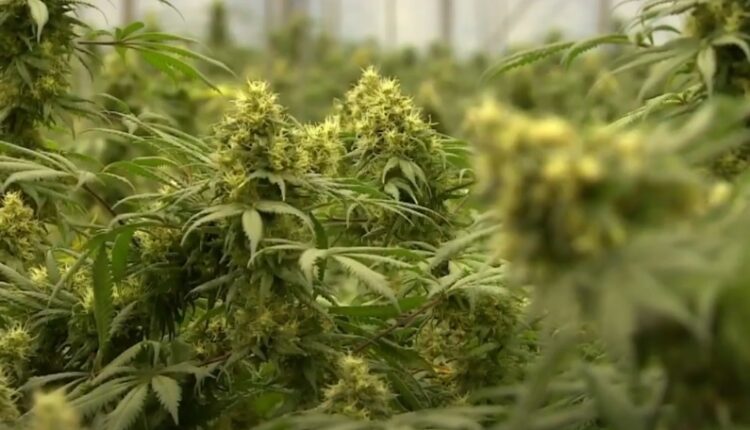 With Winberry Farms Acquisition, Halo Labs Inc. Could Soon Hold 30 Percent of the Oregon Cannabis Market
U.S. cannabis extraction firm Halo Labs Inc. (OTCMKTS: AGEEF) announced yesterday that it has acquired Winberry Farms, one of Oregon's oldest licensed recreational cannabis farms specializing in high-end, organic flower and concentrates. On paper, the acquisition of Winberry could give the firm 30 percent of the cannabis market share within the state of Oregon.
Following the announcement, Halo Labs CEO Kiran Sidhu discussed the implications of the deal and the recent election with The Dales Report. 
Combing Value Brands With Quality Outdoor Cannabis
"Halo's brands in Oregon, Hush, Exhale, Mojave, are among the largest brands in the state, and they are all value brands," said Sidhu. Halo itself was built, "to be a value provider", but still clears margins of between 45 and 50 percent, he said. Adding Winberry, an organic farm that specializes in growing outdoor cannabis with a longstanding reputation for quality, brings variety and those high standards to Halo Labs.
The newly acquired farm is situated on a 10-acre plot of land in Oregon's Willamette Valley. One acre of the land is licensed for outdoor cultivation while more cannabis can be grown in a 1,600-square-foot greenhouse. An 1,800-square-foot drying facility and a 1,000-square-foot cloning room are also part of the property.
Recent investor reports reveal the company is showing 30-percent quarter-over-quarter growth and positive EBITDA ahead of schedule.
"Part of what makes our numbers strong in the fourth quarter is we bring down all our biological assets, which are worth $2 million," Sidhu said when explaining the details of the report.
"But even if you strip that out, we still have positive EBITDA. The most critical thing that we have is real, operating cash flow. We're one of maybe four or five companies on a larger scale that has positive operating cash flow. I see no reason why that doesn't continue in the future."
Could Biden Deschedule Cannabis?
On the topic of the recent election, Sidhu said he was hopeful that even with Mitch McConnell leading the Senate, McConnell's positive working relationship with President-elect Joe Biden and the influence of several moderate Republicans who seem supportive of providing access to banking and more traditional sources of funding to the cannabis industry would prevent the Kentucky senator from blocking any cannabis-related legislation.
Sidhu also pointed out that cannabis could technically be rescheduled by way of an executive order if Biden so chooses, and didn't necessarily need to involve Congress.
"If it was descheduled, among Oregon, Nevada, and California, there has been talk of having a sort of continuum where all three states share product, and open the borders," he said.
Of the three states, Oregon, he said, is "the best" place in North America to grow cannabis for several reasons, including location, history, low labour costs, and a favourable regulatory environment. From a taxation perspective, too, he said, cultivators in Oregon are not charged the same way growers are in California or Nevada. That artificially inflated price, he said, encourages activity on the black market.