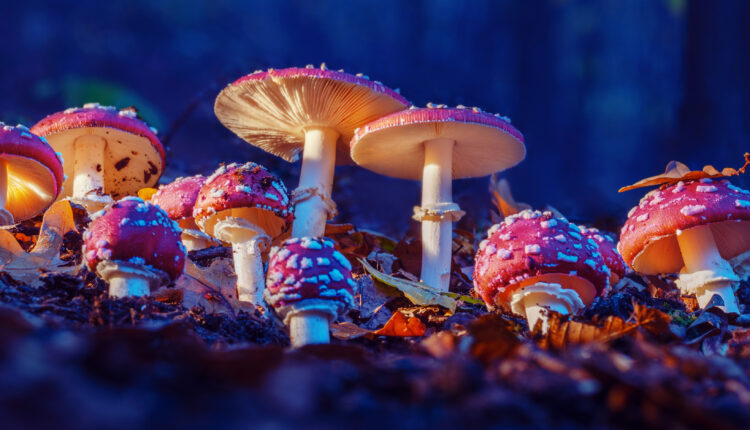 8 Stocks for Investors Interested in the Potential of Magic Mushrooms
In numerous studies, psychedelic drugs have shown to have several therapeutic and medical benefits, particularly for individuals with mental illnesses. Many have come to believe psychedelics like magic mushrooms could be the future of medicine. For those interested in investing in psychedelics, especially magic mushrooms, there are ten psilocybin stocks they should look into more closely.  
Why Invest in Magic Mushrooms?
People have used magic mushrooms throughout history for numerous purposes. Although they have carried many names, researchers today refer to them as psilocybin mushrooms. Psilocybin is the active compound found in these mushrooms that give them their hallucinogenic effect.
However, psilocybin mushrooms can do much more than cause hallucinations. Several studies have found that psilocybin can effectively treat individuals with mental illnesses like anxiety, depression, addiction, ADHD, and PTSD. Because of this, many investors believe that psilocybin and other psychedelic drugs could be game-changers in the pharmaceutical and mental health industries going forward.
8 Companies Researching & Developing with Magic Mushrooms
Of the dozens of psychedelics companies researching and developing treatments with magic mushrooms, there are eight relatively smaller companies investors should take a closer look at. Each of these eight has a market capitalization between $10 to $75 million and a stock that trades between $0.10 to $1.00 a share.
Mydecine Innovations Groups (MYCOF)
Mydecine Innovations is currently the only company globally that can legally produce, transfer, sell, and export pharmaceutical psilocybin. The company extracts whole psilocybin mushrooms at a fraction of the cost of producing synthetic psilocybin.
Numinus Wellness Inc. (LKYSF)
Numinus engages in both clinical operations for psychedelics research and development while also cultivating mushrooms for psilocybin extraction.
Silo Pharma Inc. (SILO)
Silo Pharma focuses on providing psychedelic therapeutics to individuals who suffer from end-of-life anxiety, Alzheimer's, depression, addiction, PTSD, and OCD.
Revive Therapeutics Ltd. (RVVTF)
Revive Therapeutics recently entered a Phase 1 clinical trial with the University of Wisconsin to study the effectiveness of using psilocybin to treat adults with Methamphetamine Use Disorder (also known as meth addiction).
HAVN Life Sciences Inc. (HAVLF)
HAVN Life Sciences is currently researching and developing psychopharmacological products, including psychedelic compounds found in fungi.
Champignon Brands Inc. (496.HM)
Champignon primarily focuses on treatments for depression with ketamine but also utilizes magic mushrooms in their studies.
Hollister Biosciences (HSTRF)
Although Hollister Biosciences is primarily a cannabis company, they recently acquired AlphaMind to expand their study into psychedelics, including magic mushrooms.
Jaguar Health Inc. (JAGX)
Jaguar focuses mainly on developing gastrointestinal products for humans and animals; however, they have also moved in developing mental health treatments with psychedelic drugs like magic mushrooms.
Several other great psychedelics companies are investigating and developing treatments with magic mushrooms. However, these eight are cheaper and have made strides in the industry with their innovative research.
For more updates on psychedelics stocks, check back in with the Dales Report!