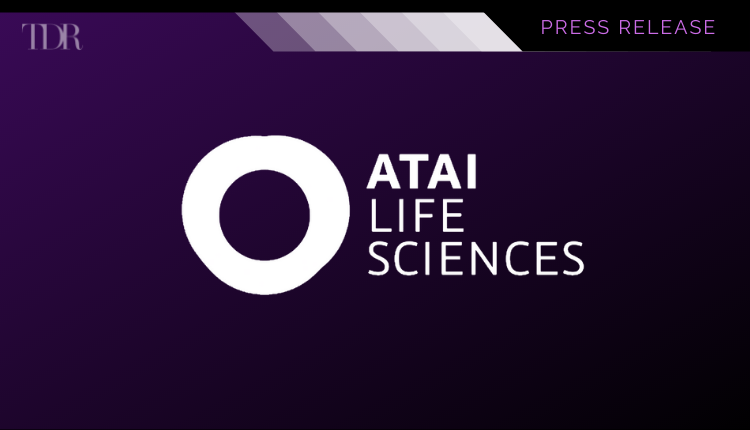 atai Life Sciences Has Been Selected for Addition to the NASDAQ Biotechnology Index
atai Life Sciences N.V. (NASDAQ: ATAI), a clinical-stage biopharmaceutical company aiming to transform the treatment of mental health disorders, today announced it has been selected for addition to the Nasdaq Biotechnology Index (Nasdaq: NBI), effective as of market open on Monday, December 20, 2021. The NBI is a stock market index made up of securities of Nasdaq-listed companies classified according to the Industry Classification Benchmark as either Biotechnology or Pharmaceuticals which also meet other eligibility criteria.
The NBI is widely used by investment managers and institutional investors for index funds and as benchmarks for active investment strategies. Exchange traded funds (ETFs) that track the NBI include the ProShares Ultra NASDAQ Biotechnology ETF (BIB), ProShares UltraShort NASDAQ Biotechnology ETF (BIS), Invesco NASDAQ Biotech UCITS ETF (SBIO), and iShares Nasdaq Biotechnology Index Fund (IBB), among others.
The NBI constituent basket has grown from 100 at the beginning of 2010 to 274 companies today. In terms of market capitalization for the overall group of companies in the NBI, the average was $5.7Bn, while the weighted average was $43.9 billion.
Companies listed in the NBI must be classified as Biotechnology & Pharmaceuticals by ICB (FTSE Russell's Industry Classification Benchmark); have a minimum market capitalization of $200MM; demonstrate an average daily trading volume of at least 100,000 shares; and must be Nasdaq-listed. The index is modified market capitalization-weighted such that constituents are capped at 8% (for the top 5) and at 4% (for the remaining) at each quarterly index rebalance; the entire index is reviewed and reconstituted annually in December.
We are proud to be included in the prestigious Nasdaq Biotechnology Index. Since our IPO in June, we have continued to make good progress against our clinical milestones. Being part of this index enables us to reach new audiences and further amplifies our vision: to heal mental health disorders so that everyone, everywhere can live a more fulfilled life.

Florian Brand, CEO and Co-Founder of atai Life Sciences
To view the original press release in its entirety click here