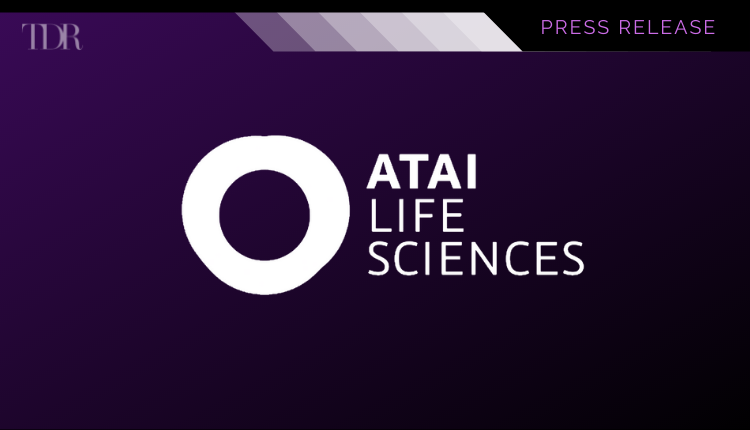 atai Life Sciences Launches Invyxis to Accelerate Discovery of Next-Generation Mental Health Treatments
Invyxis will add proven medicinal chemistry and comprehensive biological evaluation capabilities to grow atai's portfolio of new chemical entities (NCEs)
Early focus will be on designing unique, novel compounds aimed at the serotonin 5-HT2A receptor with other central nervous system (CNS) targets to follow
This new platform company is a further step-up in atai's commitment to next-generation treatments, complementing its machine learning-powered computational chemistry with EntheogeniX and biosynthesis-based drug discovery approaches with TryptageniX
atai Life Sciences N.V. (NASDAQ: ATAI), a clinical-stage biopharmaceutical company aiming to transform the treatment of mental health disorders, today launched Invyxis, a new, wholly owned platform company committed to developing new chemical entities (NCEs) and to further pioneering next-generation mental health treatments. Invyxis will bring proven medicinal chemistry tools and comprehensive biological screening approaches to atai's growing enterprise of drug discovery and design.
The launch of Invyxis is a further step-up in atai's growth and commitment to innovation in the treatment of mental health disorders. The new atai platform company has entered into a strategic collaboration with Dalriada Drug Discovery, specialists in the discovery of small molecule therapeutics. Invyxis will harness a broad array of methods including structure-based design, synthetic chemistry, high-throughput screening, and in vivo characterization.
Invyxis' goal will be to discover new agents with potential in treating mental health disorders, generating NCEs to progress into atai's research & development pipeline of psychedelic and non-psychedelic compounds. The platform company will initially focus on agonists at the 5-HT2A receptor, recognizing the importance of this key serotonin receptor system in treating a range of mental health disorders.
Expanding intellectual property (IP) has been essential to atai's strategy since inception, with key investments made to unlock NCEs. In 2019, atai launched EntheogeniX to pursue novel compounds using machine learning-based drug discovery, and the recent launch of TryptageniX added biosynthetic capabilities to atai's discovery efforts.1,2 atai has already made substantial progress in its drug discovery efforts to date, synthesizing and screening approximately 300 compounds and identifying novel scaffolds that display potential in targeting mental health disorders.
The global mental health crisis continues to escalate at an alarming rate and many patients do not find sufficient relief from currently available treatments. We urgently need newer, better options and innovative drug discovery is integral to this. With the addition of Invyxis, atai is now even more equipped to bring forward revolutionary new treatments and optimize next-generation therapies to better meet patient needs.

Florian Brand, Chief Executive Officer and Co-Founder of atai Life Sciences
"Expanding IP and growing our library of NCEs has been essential to our strategy since our inception," said Srinivas Rao, Chief Scientific Officer and Co-Founder of atai Life Sciences. "By establishing differentiated potential treatments, with near, middle, and long-term developmental timelines, we add value and sustainability to our extensive pipeline of novel compounds with potential in targeting mental health indications. We are uniquely positioned, as a leading developer of psychedelic therapeutics, with the resources necessary to commit to and deliver this forward-looking strategy."
"The use of psychedelic compounds to create improved next-generation mental health therapies is a highly promising and emerging field," said Diana Kraskouskaya, Dalriada Chief Executive and Co-Founder. "We're delighted to be partnering with atai to make an impact in this area. This creation of Invyxis brings together Dalriada's ability to provide a rapid set-up and advancement of NCE discovery pipelines and atai's expertise in the preclinical and clinical development of psychedelic therapeutics."
Mental health disorders impact over 1 billion people around the world, representing a growing global crisis, but medical innovation has failed to offer recent novel solutions.3 Only 7 treatments have been approved by the FDA for psychiatry disorders since 2015; a time in which approximately 100 have been advanced in oncology.4 atai Life Sciences is proud to be a driving force in mental health innovation and to make Invyxis the latest addition to its diversified platform, to develop new therapeutic options in key areas of patient unmet need.
To view the original press release in its entirety click here