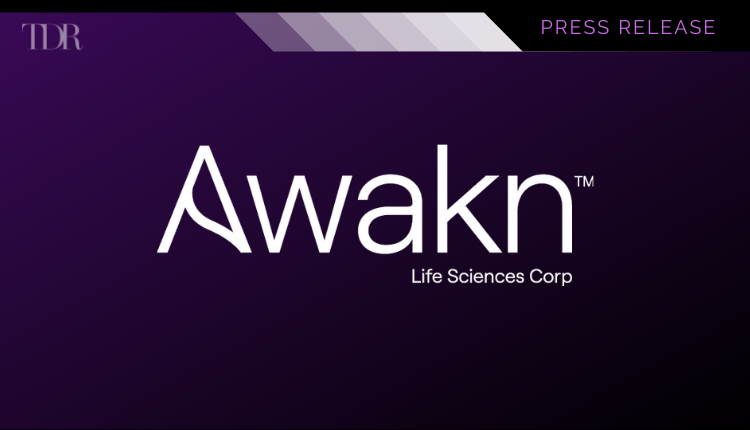 Awakn Life Sciences Reports Fiscal Third Quarter 2021 Financial Results and Business Highlights
Awakn Life Sciences Corp. (NEO: AWKN) (OTCMKTS: AWKNF), a biotechnology company developing and delivering psychedelic therapeutics (medicines and therapies) to treat addiction, today is reporting its financial results and business highlights for the three and nine months ended October 31, 2021. All results are reported under International Financial Reporting Standards ("IFRS") and in Canadian dollars, unless otherwise specified.
Since going public in the summer of 2021, we have made significant progress on the development and delivery of effective psychedelic-based therapeutics to better treat addiction. A key driver of our success is the world-class team we have with leading experts in the fields of drug development, clinical research, psychiatry, psychotherapy and neurochemistry. Heading into the new year we have several meaningful upcoming catalysts including our Phase II A/B study to be published in the American Journal of Psychiatry.

Anthony Tennyson, Chief Executive Officer of Awakn Life Sciences
Business and Operational Updates:
Key Corporate Highlights and Developments:
Key Financial Highlights:
As of October 31, 2021, the Company had approximately $5.7 million in cash and no debt.
As of December 14, 2021 there were 24,887,307 million common shares outstanding.
Achieved first revenue of $31,737 via Awakn Oslo AS, compared to $Nil in the prior year.
To view the original press release in its entirety click here