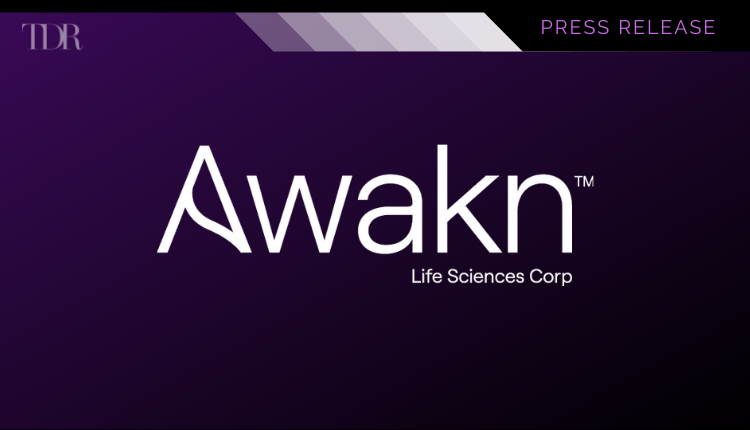 Awakn Life Sciences Reports Second Quarter 2021 Financial Results and Business Highlights
Awakn Life Sciences Corp. (NEO: AWKN) (OTCMKTS: AWKNF),, a biotechnology company with clinical operations developing and delivering psychedelic medicines to better treat Addiction, today is reporting its financial results and business highlights for the three and six months ended July 31, 2021. All results are reported under International Financial Reporting Standards ("IFRS") and in Canadian dollars, unless otherwise specified.
Our team has achieved many accomplishments in a short period of time since going public in June of 2021. We have continued to surround ourselves with experts in the psychedelic and addiction industries such as Prof. David Nutt, Prof. Celia Morgan and Prof. Barbara Mason. We have also made significant strides in the development and delivery of psychedelic therapeutics to treat Addiction and continued to progress the opening of our first clinics. We remain steadfast in our mission to fully integrate effective psychedelic-based treatments into mainstream healthcare to better treat Addiction.

Anthony Tennyson, Chief Executive Officer of Awakn Life Sciences
Business and Operational Updates
Key Corporate Highlights and Developments:
Key Financial Highlights:
Completed a $8.3 million financing at $2.50 per share in conjunction with the listing on the Neo Exchange.
Closed the quarter well capitalized with approximately $8.8 million of cash as on hand as of July 31, 2021.
To view the original press release in its entirety click here