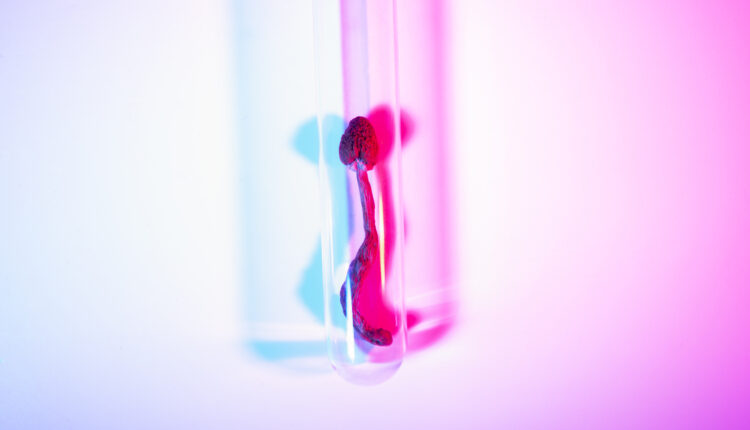 Beckley Waves Adds Nue Life To Its Portfolio
Psychedelic venture studio Beckley Waves has acquired ketamine-assisted therapy provider Nue Life and will continue its work by offering safe and scalable access to treatment with an emphasis on underserved areas.
Co-founded by Amanda Feilding and recently raising $3.3 million in a round led by respected family and VC mission-aligned offices, Beckley Waves funds, supports and mentors entrepreneurs toward building the operational infrastructure of a global psychedelic ecosystem serving a new mental health and wellbeing paradigm.
Nue Life has provided safe and effective at-home ketamine therapy since 2021 to reportedly over 10,000 patients across 23 U.S. The approach has enabled Nue Life to enhance access to this legal psychedelic therapy and showcase its evidence-based benefits to a broad audience.
Beckley Waves will acquire all Nue Life Health's assets through its new portfolio company NueCo Holdings PBC, for which Beckley's co-founder and partner Daniel Love will act as interim CEO and work side-by-side with Nue Life's existing management team.
Sign Up For The TDR Newsletter
Nue Life's clinical operations director, Bailey McClellan says the company's rigorous standards have helped bring safe, legal access to ketamine therapy to a growing cross-section of underserved patients. McClellan hopes Beckley's resources and leadership will aid to further expand Nue's mission and best-in-class methods in the coming years.
Beckley's co-founder and partner Rock Feilding-Mellen says Nue Life's addition to the company portfolio -including Beckley Retreats, Beckley Academy and The Trip Report– allows to increase the number and range of people reached, assuring "the most rigorous patient safeguards, psychological support and integration coaching" while also diversifying the growing portfolio of care-delivery infrastructure.
See Also: Beckley Retreats, Heroic Hearts And Imperial College's Psychedelics Research Into Veteran Suicides
In Love's words, "Nue Life has built a world-class technology platform and facilitated treatment in a way that represents the future of scalable access to psychedelic-assisted therapy."