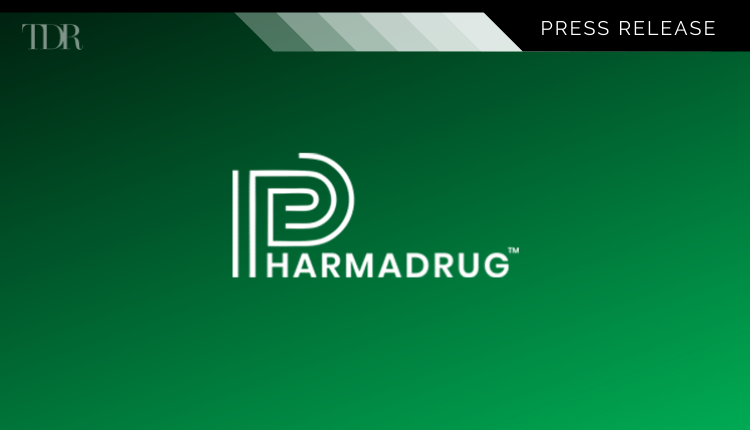 Biotech Veteran David Kideckel Joins the Board of PharmaDrug
PharmaDrug Inc.(CNSX: PHRX) (OTCMKTS: LMLLF), a specialty pharmaceutical company focused on the research, development and commercialization of controlled-substances and natural medicines such as psychedelics, cannabis and naturally-derived approved drugs, is pleased to announce that David Kideckel will be joining the board effective immediately.
David joins PharmaDrug after nearly 20 years of combined industry and capital markets experience, most recently serving as Managing Director, Senior Institutional Equity Research Analyst at ATB Capital Markets. David's industry experience spans several senior healthcare & biotechnology executive roles including at Johnson & Johnson Inc. and Alexion Pharmaceuticals (acquired by AstraZeneca). Within Capital Markets, David was at the forefront of the biotech industry and was the sole Bay Street analyst to cover British-based GW Pharmaceuticals (acquired by Jazz Pharmaceuticals), the world leader in cannabinoid-derived pharmaceuticals. David also covered other Canadian and US Life Sciences staples such as Knight Therapeutics, Profound Medical, Cardiol Therapeutics, and Willow Biosciences, where he was known for his thought leadership as well as his subsector expertise in FDA, EMA, and Health Canada regulations. David has a PhD in Neuroscience from the University of Toronto.
We are absolutely thrilled to add the expertise of a member of David's calibre to our Board of Directors. David's unique combination of experience in big pharma, biotech and investment banking ideally suits PharmaDrug as it increasingly shifts its focus to a biotech strategy. We look forward to David's guidance on all matters ranging from scientific to regulatory to capital markets.

Daniel Cohen, Chairman and CEO of PharmaDrug
Pursuant to the terms and conditions of the Company's stock option plan, the PharmaDrug Board of Directors has approved the grant of 750,000 stock options to David Kideckel. The options expire five years from the date of grant and are exercisable at the greater of the closing price of today August 30th or of the previous trading day August 27th, 2021. 250,000 of the options vest immediately and 500,000 of the options vest in one half increments after 6 months and 12 months.
To view the original press release in its entirety click here