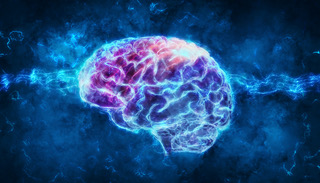 Can Psychedelics Fight Alcoholism? Psilera Inc. Begins Revolutionary Clinical Trial
Preclinical studies are underway to explore the potential impact of psychedelics on alcohol consumption. With one in eight American adults meeting the diagnostic criteria for alcohol use disorder, drinking-related health concerns continue to baffle the medical community.
Outside of support groups, like Alcoholics Anonymous, there are few proven solutions for those struggling with addiction. While it is true that AA and other forms of step programs have helped to transform the lives of many alcoholics, their success rates remain well below 50% and offer no solution to the issue at hand, rather promote abstinence.
Psilera Inc. is looking to offer a new solution to the millions struggling with addiction through the use of psychedelics.
The Florida-based biotech firm has partnered with the University of South Florida to further explore psychedelic-inspired new chemical entities (NCEs) and their impact on alcohol use disorder.
Psilera is set to run the first in vivo screening studies of these chemicals, where they will examine and monitor the effects created in a living test subject.
 In a recent interview with Benzinga, Psilera co-founder and CSO Dr. Jackie von Salm expressed her high hopes for the company.
"We consider this an important step towards our understanding of psychedelic and psychedelic-inspired compounds, and their potential as future medicines in the field of addiction,"
"The growing prevalence of alcohol use disorder, especially in conjunction with the pandemic, needs to be addressed as the current methods of treatment are outdated and insufficient."
These clinical studies focus on Psilera's NCEs, as well as the psilocybin compound mimic psilacetin. The psilacetin (4-AcO-DMT) is meant to serve as a reference for psychoactivity in their quest to monitor its effect on overall alcohol consumption.
Studies of the 4-AcO-DMT compound have previously shown promise with their ability to cause effects comparable to those induced by psychedelics. In doing so, they have helped in the reduction of addictive dependencies for opiate users and cigarette smokers.
Psilera recently made the news after receiving an additional $2.5 million in seed funding to further their research into psilocybin-containing mushrooms.
The medicinal psychedelics industry is poised for a bright future, and investors in psilocybin companies are closely monitoring the funding trends and study results in hopes of identifying which brands are at the forefront of the revolution.
Continue to follow The Dales Report for the latest news and developments in the exciting world of psychedelics and psilocybin stock investing.