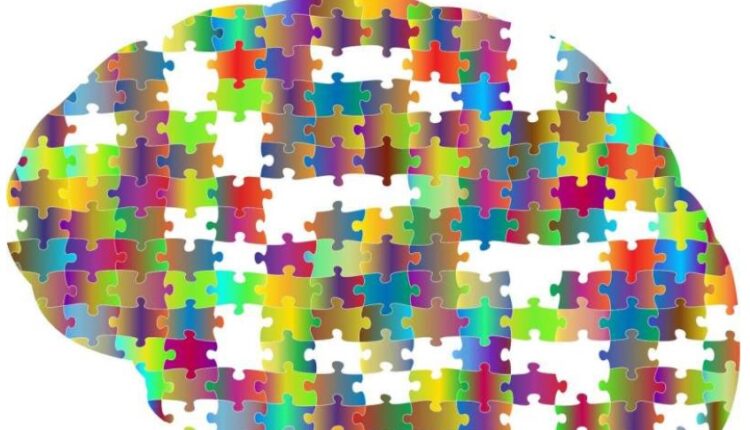 Canaccord Initiates Coverage On Compass Pathways With Bullish Price Target
Compass Pathways Plc (NASDAQ: CMPS) (FRA: 5Y6) received favorable analysis today as Canaccord Genuity initiated coverage in the U.K. psychedelics-based pharmaceutical company. Canada's pre-eminent investment bank awarded a lofty price target which, if prescient, would see price over double from current levels. TDR summarizes the pertinent details for investors.
Canaccord's investment case centers around the immense potential for Compass' lead drug COMP360—a proprietary formulation of synthetic, high-purity, polymorphic crystalline psilocybin—along with assisted therapy to tackle Treat Resistant Depression (TRD). This affliction is notoriously hard to treat, and only two drugs have been approved in the U.S. to treat it: Johnson & Johnson's Spravato (esketamine) and Symbyax (olanzapine/fluoxetine)—both of which have shortcomings.
Should Compass (or anyone else) develop a viable treatment option for TRD, the pharmaceutical sales potential is enormous. Canaccord estimates that approximately 2-3 million patients in the U.S. and 3-4 million patients in Europe currently suffer from TRD, which is typically defined as patients failing two traditional antidepressants.
Overall, Canaccord believes market potential reaches tens of billions of dollars annually, with Compass Pathways vying for unadjusted peak sales potential of $3.3 billion in the U.S., and $1.0 billion in Europe by 2031. On market share, the investment bank assumes initial COMP360 penetration of 0.1% at launch in 2026, which ramps to 2.25% by 2031.
Perhaps more significantly, Canaccord factors-in a 50% probability of approval in their model, even though only 25-30% of drugs successfully navigate through Phase 3 trials to review. This is a testament to both the lack of treatment options and the promise psilocybin research for depression has generated previously.
The Food & Drug Administration (FDA) has already designated COMP360 as a Breakthrough Therapy for the TRD indication, and the product has the potential to be granted Fast Track status.
Investment positives
Canaccord elucidated ten specific positives in their research report. Among the most notable highlights from TDR's perspective include the following:
From a Total Addressable Market perspective, the untapped market is massive. According to the World Health Organization, an estimated 322 million people in the world suffer from depression in 2015. In the US, the National Institute of Mental Health estimates 17.3 million (or 7.1%) of U.S. adults had an episode of major depressive disorder (MDD) in 2017.
Novel depression care delivery model offers new and potential durable approach. Promising preliminary indicators from academia-sponsored psilocybin trials in TRD and other neurological disorders appear to support this hypothesis. If CMPS' therapeutic approach toward tackling TRD is shown to work, it would represent a paradigm shift that has the potential to generate rapid and durable effects without the need for chronic administration.
COMP360 has shown a favorable safety profile so far. As a naturally occurring substance, psilocybin has an established history of use in Central and South America dating back hundreds of years. Elite research institutions such as the Johns Hopkins University School of Medicine have found that psilocybin administered in a medical context does not have high abuse potential and produces no physical dependence.
Partnership/collaboration and additional indications.. Compass could develop COMP360 for other indications such as MDD, bipolar disorder, and chronic cluster headaches, for example. Furthermore, Canaccord believes that positive collaborative partnerships with Big Pharma are possible should its Phase 2b readout meet endpoint (expected in late 2021). TDR notes that Compass Pathways is fully funded for its COMP 360 trial and has significant optionality through existing cash reserves to diversify its pipeline through organic development or acquisition.
Compass Pathways Anticipated Catalyst Calendar
| | | |
| --- | --- | --- |
| Event | Timing | Indication |
| Launch of first Center of Excellence in US | 2020 | |
| Data readout from Phase 2b study of COMP360 therapy in TRD | Late 2021 | Treatment-resistant depression |
| Potential initiation of Phase 2 study of COMP360 as an adjunct to SSRI | 2021 | Treatment-resistant depression |
| Data from investigator-initiated studies (IISs) using COMP360 | 2020+ | |
| Additional patent grants on COMP360 therapy in TRD | 2020+ | Treatment-resistant depression |
| Update on additional indications for COMP360 | 2020+ | |
| Potential capital raising activity | 2020+ | |
Not Without Risks…
Highlighting some of the risks discussed by TDR previously, Compass Pathways has a trickier path to commercialization should COMP360 meet Phase 2b/3 endpoints. Unlike the usual risks associated with standard pharmaceutical drugs, COMP 360 will face unique challenges specific to a controlled substance.
As psilocybin and psilocyin are Schedule I substances from a U.S. Drug Enforcement Administration (DEA) perspective, COMP360 will need to be rescheduled to Schedule II-V if approved. This can take a significant amount of time to achieve, as investors in the cannabis space know well.
Even if successful rescheduling is achieved, the product will be subject to DEA quotas, and importation of active ingredients, for example, will be tightly controlled in terms of licensing requirements. While restrictions vary by region, similar logistical hurdles exist in other regions as well. Some U.S. states reschedule controlled substances independent of federal action.
Furthermore, COMP360 may be subject to significant intellectual property challenges as an analog of a natural-based substance. These challenges could come from the typical generic pharma companies, non-profit organizations or entities with financial interests. It is unclear whether Compass Pathways COMP360 synthetic polymorphic crystalline psilocybin offers a significant market differentiation from natural sources or competitor analogs.
Rounding out the list of company-specific risks is the potential scalability of COMP360 given that treatment requires significant additional resources to administer. This includes special treatment centers and specialized therapist training. In this respect, COMP360 is unlike a conventional medication that patients take 3 times/day as a standalone treatment. Assisted therapy is an integral activity in the treatment, and obtaining specialized and credentialed personnel in various countries throughout the world will be challenging.
Canaccord's Discounted Cash Flow-Based Price Target of $80…
Implies ~128% upside We assume US/Europe launches in 2025/26E and a probability of approval of 50%. We then discount profits back to the end of 2021E at a rate of 15%, with a terminal growth rate of 0%, which leads to our $80 Price Target.
TDR will have additional coverage as events warrant.