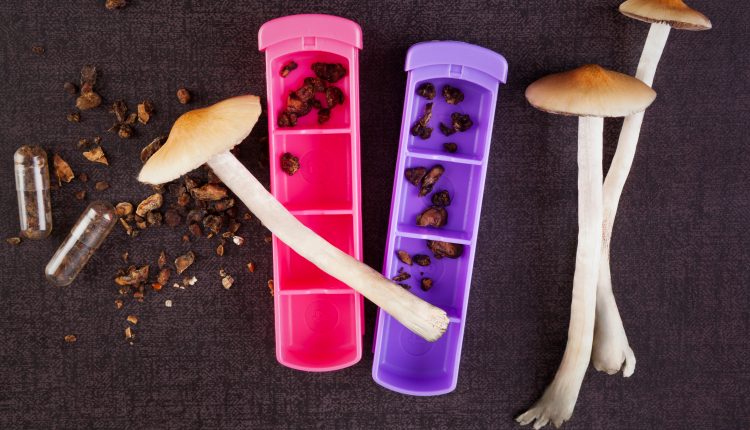 Canada Approves Legal Medical Psilocybin Access For Veteran, To Undergo Apex's Macrodose
Health Canada's Special Access Program (SAP) has authorized a physician to provide Apex Labs' psilocybin macrodose drug protocol to patient Kelsi Sheren, a Canadian Armed Forces veteran, as therapy for her Treatment Resistant Depression (TRD) within PTSD starting October 2023.
APEX-90 consists of a psilocybin drug product paired with psychotherapy as per Apex's SUMMIT-90 clinical trial protocol; specifically, following an Investigator Brochure (IB) and Therapy Manual (TM) pertaining to the protocol of the company's Health Canada-approved 160 patient Phase 2b clinical trial.
As much as every veteran matters, Sheren says they are often left behind. "I have been following existing standards of care for my depression and PTSD for a decade, and it just hasn't been enough," she stated.
Further, the process to get SAP approval – the primary mechanism through which Health Canada allows psilocybin access outside clinical trials -was difficult, Sheren says, "but it is all we have to access these essential emerging treatments."
She expressed gratitude toward the APEX team as well as her physician for moving the process forward, and hopes more Veterans like herself will gain access.
Sign Up For The TDR Newsletter
The SAP pathway allows healthcare professionals to access drugs of potential benefit that are not yet marketed nor authorized for sale in the country, as is the case for APEX-90, and is only available for treating patients with serious or life-threatening conditions when conventional therapies have failed.
APEX co-founder and CSO, and a Canadian Armed Forces veteran himself, Arron Victory says the team is proud to have supported the SAP application "from beginning to end" and "grateful for Health Canada's guidance through the process," assuring that this aligns with the company's vision to prioritize the veteran community as a key step toward broader access.
"We are committed to providing early access to Veterans alongside our traditional clinical program," stated Victory.
Why It Matters
APEX has previously and successfully supported Canada's first psilocybin SAP approval with its IB to treat six patients experiencing end-of-life distress back in April 2022. The company further plans to support upcoming applications for physicians interested in accessing its psilocybin therapy for their veteran patients starting in 2024.
Victory notes that Sheren is the first to receive the full SUMMIT-90 treatment protocol.
"Our strategy has always been to prioritize veterans at every stage, and that is why our Early Access Program focuses on getting Canadian veterans and first responders access to APEX psilocybin treatment through the SAP alongside our clinical trial program," Victory added. "Kelsi is the proof-of-concept patient for our Early Access Program, and we aim to open up the program next year to a broader group of veterans."