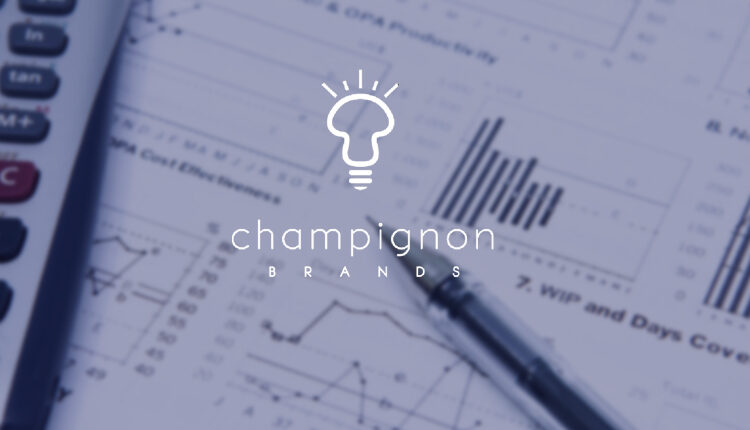 Canadian Rapid Treatment Centre of Excellence Offering Esketamine Therapy With Champignon
Psychedelic industry Champignon Brands (CSE:SHRM) has partnered with the Canadian Rapid Treatment Centre of Excellence (CRTCE) to help patients cope with mental health illnesses located in Mississauga, Ontario.
The research and science on alternative therapy continue to trial and help those suffering from persistent mental health illnesses such as major depressive disorder. To further the journey in the psychedelics space, Champignon recently announced that it will start offering "esketamine" to adults seeking treatment for major depressive disorder this month.
The "esketamine" trials will be conducted at the (CRTCE) clinic in Mississauga– a treatment centre that uses Intravenous Ketamine Infusion Therapy to aid those suffering from several treatment-resistant conditions. The CRTCE has several research publications available on their website by Dr. Roger McIntyre– one of the most cited academics in psychiatry and Chief Executive Officer of Champignon Brands. This clinic will be the first multidisciplinary location offering rapid-onset treatments to adults suffering from depression with the use of "esketamine" therapy. The clinic also stated that "In light of COVID-19 the CRTCE will remain open while taking all the precautionary measures to ensure the safety of our patients and staff."
To give some knowledge, "Esketamine" is an altered form of ketamine. The Psychiatric Times reports that esketamine has the potential to improve one's mood and other depressive symptoms on a much shorter time scale than classic antidepressants.
In an interview, Dr. McIntyre said, "The availability of esketamine at the CRTCE provides tremendous opportunity for adults across Canada affected by treatment-resistant depression to receive an effective, well-tolerated treatment. Moreover, this novel treatment works relatively faster than most conventional treatments for depression."
According to Champignon, depression is the leading cause of low-income in Canada as adults suffering from Major Depressive Disorders lose approximately one full month of work in a given year. Champignon explains that "esketamine" therapy is meant to help people suffering from Major Depressive Disorders when other conventional treatments proved insufficient, ultimately enabling people to manage depression and gain a higher quality of life.
Investors should note that Health Canada approved "esketamine" earlier this year in May. Moreover, Champignon also announced that cease trade order issued against the company on June 19 has been revoked by the British Columbia Securities Commission (BCSC). The reversal happened following Champignon Brands filing acquisition reports with Artisan Growers Ltd, Novo Formulations Ltd and Tassili Life Sciences Corp.