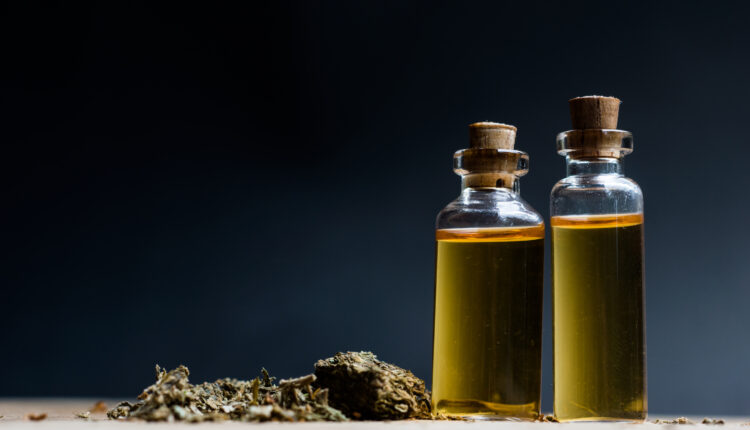 CBD Canbud Creates New Paradigm in Health and Wellness
After its public listing last October, shares in Canbud Distribution Corporation (CSE:CBDX | FSE: CD0) appear poised to move higher as it executes on its three-pronged business model.
Canbud is a science and technology company that concentrates its attention on the Health & Wellness sector and focuses on three main growth areas: (1) Hemp for cannabinoids (CBD) production, (2) Mushrooms for both psychedelic pharmaceuticals and non-psychedelic nutraceuticals, and (3) Plant-based products.
In the space of three months since its public listing, Canbud has hit major milestones as it executes on the company's strategic plan.
(1) Hemp Cannabinoids (CBD) Canbud created a cost-effective outdoor hemp cultivation system and holds three industrial hemp licenses for growing hemp and manufacturing cannabinoid-based products on leased lands located in the province of Ontario, Canada.
Make makes Canbud different?
The company has developed a proprietary clonal system to create consistent cultivars.
A cultivar is a plant variety that has been produced by selective breeding. Canbud's cloning solution results in hemp plants that grow faster, resulting in greater yields per year than traditional methods, as well as maintaining a consistent strain and CBD percentages in each crop.
Last December, Canbud was granted a Federal Sales license for medical purposes by Health Canada and this license provides the company with numerous avenues for revenue generation as it is able to sell cannabis products to registered medical patients.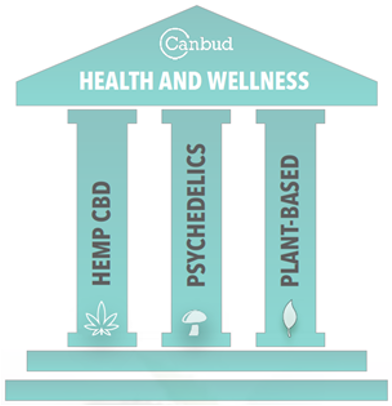 Currently, Canbud is formulating products to target organic-based therapies in the Health & Wellness area. The company is also active in discussions to create joint ventures with companies that have existing products to market to Canadian medical consumers.
What is the Medical Cannabis market size?
According to a recent report by ArcView Market Research and BDS Analytics, the global licensed dispensary sales of medical cannabis will reach US$13.6 billion by 2024, growing annually at a rate of 24.5%, with the U.S. market comprising 73% of the global market.
Mushrooms for both Psychedelic Pharmaceuticals and Non-Psychedelic Nutraceuticals
In December, Canbud also announced entering into the Psychedelic Pharmaceuticals and Non-Psychedelic Nutraceuticals markets by acquiring an approved 2-acre psychedelic mushroom (psilocybin) production site near Negril, Jamaica with an allowance for expansion of up to 20 acres.
For those unaware of this market, in 2018, the U.S. Food and Drug Administration ("FDA") provided "breakthrough therapy" status for psilocybin in the treatment of clinical depression.
Psilocybin is a chemical alkaloid that induces psychedelic effects, often found in psilocybin mushrooms ("magic mushrooms") or psilocybin truffles ("magic truffles").
Countries such as Jamaica, Bahamas, Brazil, and Holland have legalized some forms of psychedelics, while Austria, the Czech Republic, Cyprus, Italy, Portugal, and Spain decriminalized the drug to varying degrees.
The Jamaican acquisition provides Canbud with an approved, low-cost operation that can serve both the local and export markets. It also includes plans to build a cultivation and operations facility of up to 40,000 square feet.
In addition, management plans to construct a vacation retreat to capitalize on "wellness travel" and promote the health benefits and healing properties of psychedelic mushrooms.
What is the Psychedelic Drug market size?
According to a recent report from Data Bridge Market Research, the psychedelic drug market in 2020 was approximately US$2.38 billion and projected to reach US$6.85 billion by 2027, growing annually at 16.3%.
Non-Psychedelic Nutraceuticals
Beyond the psychedelic aspects of "magic" mushrooms is the massive nutraceutical market utilizing "functional", non-psychedelic mushrooms.
A growing number of people are taking preventive healthcare measures that are stimulating the demand for nutraceuticals.
In a recent Reports and Data market report, the nutraceutical market was valued at US$271.96 billion in 2019 and estimated to reach US$461.70 billion by 2027, with an annual growth rate of 7.1%.
The Jamaican acquisition advances Canbud plans to develop non-psychedelic, nutraceutical-based products, which should result in a near-term revenue source for the company.
Shortly after the acquisition was reported, Canbud announced that it had started developing immune-support products utilizing medicinal mushrooms.
Plant-based Protein Products
On January 25, 2021, Canbud entered the plant-based protein market and launched the Empathy Plant Co.™ brand with 5 products and a pipeline of new products in development.
The offerings will focus on products that are naturally sweetened, zero sugar added, non-GMO project verified, gluten-free, soy-free, and available in multiple flavours.
Empathy even uses bio-based materials in its 100% certified compostable packaging, creating a complete plant-based offering.
What is the Plant-based Protein market size?
According to the recent analysis by Emergen Research, the Global Plant-based protein market was US$10.36 billion in 2020 and is estimated to grow to US$16.63 billion by 2027, growing annually at 7%.
The growth of this market can be attributed to many factors including the growing preference for a meatless or vegetarian diet, the increasing adoption of organic food, and the rise of certain diseases that is leading the shift to a healthier lifestyle.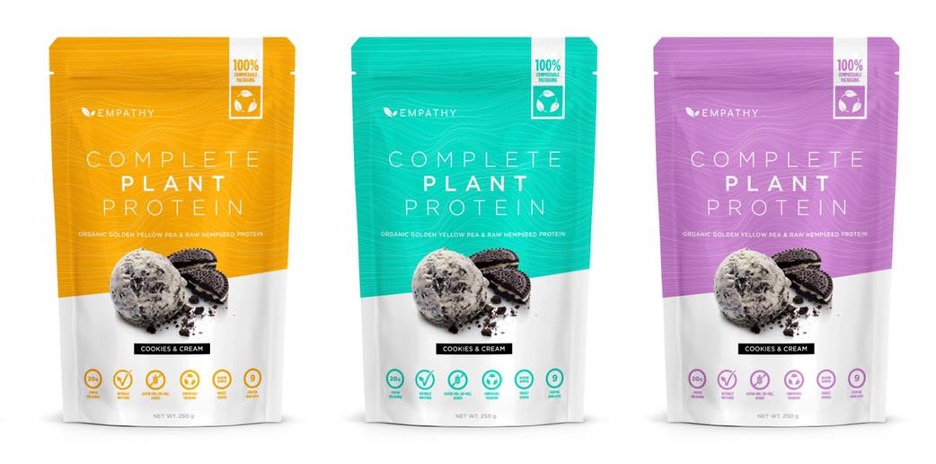 How to Value Canbud
A key takeaway from this article is a sum-of-parts calculation to value Canbud by looking at its operating segments including Hemp, Psychedelic Pharmaceuticals, Non-Psychedelic Nutraceuticals, and Plant-based Protein Products.
Canbud's valuation appears much lower when compared with its industry peers who are operating in only one segment.
Similar small-cap, Canadian-listed companies focusing on just one segment, include:
Hemp: Global Hemp (CSE:GHG) – Revenue $0, Market Cap C$13.3 million
Psychedelic Pharmaceuticals: Newscope Capital (CSE:PHRM) – Revenue $0, Market Cap C$27.1 million
Non-Psychedelic Nutraceuticals: LeanLife Health (CSE:LLP) – Revenue $0 million, Market Cap C$24.3 million
Plant-based Protein Products: Pontus Protein (TSXV:HULK) – Revenue $0, Market Cap C$40.1 million
Summing these Market Caps would total: C$104.8 million
Currently trading around C$0.15 with a Market Cap of less than C$7.0 million, the stock price of Canbud does not seem to be recognizing the sum of the parts. As the company starts to book sales during the year, Canbud could see a re-rating to be more in-line with its industry peers.