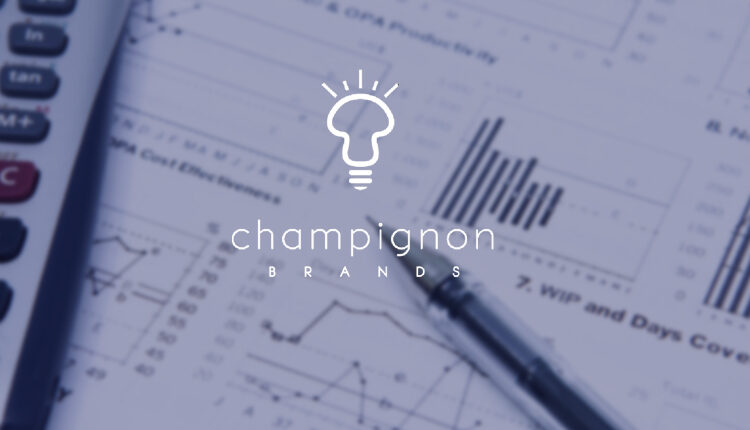 Champignon Brands Files BAR Reports Signal Beginning of End to Stock Halt
Champignon Brands Inc. (OTCMKTS:SHRMF) investors can finally breathe a sigh of (partial) relief. Yesterday, the company filed three separate Business Acquisition Reports (BAR) which, upon the satisfaction of regulators, signals the halt in their Canadian Securities Exchange listing—in effect since June 22— may soon be lifted. TDR has further details.
To recap, a Failure-To-File Cease Trade Order trading halt was initiated by the B.C. Securities Commission (BCSC) brought about by the delinquent filings of several recent acquisitions. In particular, BC's main securities body took issue with Champignon's non-filing of Form 51-102F4 Business Acquisition Report as required under Part 8 of National Instrument 51-102 Continuous Disclosure Obligations for each of the following significant acquisitions:
Artisan Growers Ltd.
Novo Formulations Ltd.
Tassili Life Sciences Corp.
Indeed, it was only a few days ago that Champignon Brands signaled progress was being made on this front. On July 13, the company disseminated a corporate update in which it was "continu(ing) to work with the British Columbia Securities Commission to complete its continuous disclosure review". As well, the same press release revealed that Champignon Brands was terminating its term sheet with Wellness Clinic of Orange County Inc. (WCOOC), dropping one more disclosure item from the BCSC wish list. The Commission had been seeking a legal opinion of whether WCOOC constituted a restructuring transaction or significant transaction as defined by in NI 51-102.
While Part 8 of NI-152 covering business acquisition reporting activities appears to have been satisfied in this case, additional Commission issues remained outstanding. These relate to standard disclosures apart from the aforementioned business acquisitions. We anticipate Champignon Brands is working hard to rectify all the issues involved so that regular listing activity in Canada can recommence.
Interestingly, the scrutiny hasn't touched other participants heavily involved with business acquisitions in the sector. To date, no other psychedelic company has been issued a CTO since the edict was bestowed upon Champignon Brands on June 19. With the sector currently entrenched in bear market conditions, we hope it remains that way.
In response to the partial satisfaction of BCSC requirements, price reaction has been muted.
Although SHMRF originally climbed 7.14% in early OTC trade on uninspiring volume, price drifted back near unchanged territory. Thus, it would appear that any material relief momentum the stock could potentially experience will be reserved for when the stock has been given the 'All Clear' from regulators. Yesterday's submissions were an important step, although not the closing salvo.
At publishing time, SHRMF was higher by 4.76% to $0.44/sh USD while the other "Big 3" psychedelic stocks—MindMed (MMED), Numinus Wellness (NUMI) and Mydecine Innovations (MYCO)—were all flat to lower on the day.
TDR will have further coverage as events warrant.