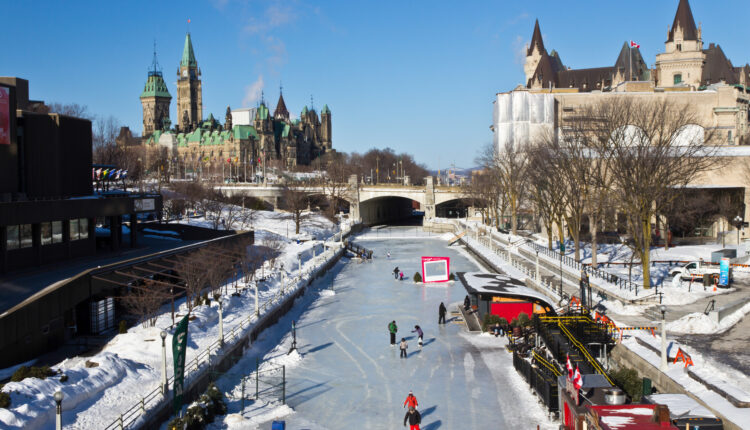 Champignon Brands' Opens First Community-Based Centre in Ottawa to Provide Ketamine Treatment
Champignon Brands' Canadian Rapid Treatment Center of Excellence (CRTCE)  announced the opening of a new Ketamine clinic in Ottawa on Monday, January 25th, making this the third clinic in Ontario, joining its Mississauga and Toronto counterparts. CRTCE is the first of its kind in Canada, breaking new ground in offering specialized ketamine therapy treatments to patients suffering from depression and mood disorders.
As stated by Kevin Kratiuk, Vice President of Operations of CRTCE, "In just 30 months through the two current CRTCE Clinics, we have administered more than 2500 Intravenous ketamine Infusions and over 60 Intranasal ketamine treatments. Many of these patients have experienced substantial relief for what often can be debilitating depression and suicidal thinking.'
The Rapid Treatment Clinics offer breakthrough rapid-onset treatments to aid those dealing with such mood disorders as Major Depressive Disorder and Bipolar Depression. Individuals suffering from Post Traumatic Stress Disorder (PTSD) and Obsessive-Compulsive Disorder (OCD) can also be considered to undergo treatment of intravenous ketamine.
"The opening of our first Ottawa CRTCE Clinic provides an opportunity for CRTCE to provide access to new treatments for people who are suffering from depression," Champignon Brands CEO Dr. Roger McIntyre said in a statement. "In addition to providing clinical care, all CRTCE Clinics conduct research that aims to improve the quality of people's lives affected by these common and debilitating disorders in Canada."
According to Dr. Roger McIntyre, "The great majority, 75 to 80% of people, don't respond sufficiently to the treatments that are out there." As he further explains in this video, "What patients want most from the treatment is their life back. Ketamine is the first treatment in 25 years of my career where patients in fact, are getting that on a regular basis, and getting it within a few days."
The new Ottawa Clinic is the first community-based centre in the city to provide adult patients with ketamine treatments for depression, priding themselves on providing a patient oriented approach focused on both safety and optimal patient outcomes. CRTCE offers one-on-one patient care which is customized to fit each patient's specific needs in order to ensure a comfortable experience.
The Canadian Ketamine clinics use intravenous ketamine, intranasal esketamine, and oral ketamine tablets to treat their patients. Intravenous (IV) Ketamine is an anesthetic medication used for treatment of resistant depression, consisting of 4 to 6 infusions over a course of 2 weeks. 
Intranasal (IN) esketamine nasal spray is a Health Canada and FDA-approved treatment for treatment resistant.  Esketamine is an altered form of ketamine that has the potential to help those suffering from depression on a much shorter time scale than other classic antidepressants.The acute treatment phase consists of 2 intranasal administrations per week for 2 to 4 weeks. 
Oral Ketamine Tablets are also administered in the clinic where patients are monitored by trained healthcare professionals to ensure a safe experience. Ketamine is compounded into an oral tablet that dissolves under the patient's tongue. 
"Over twenty clinical trials have demonstrated that ketamine and esketamine have rapid and robust antidepressant effects in patients that have failed to respond to conventional antidepressants. During the COVID-19 pandemic, the need for effective treatment has become exponentially critical," states the Medical Director of CRTCE, Dr. Joshua Rosenblat. "Ketamine treatment for depression is very difficult to access in Canada. This third clinic should allow more people to access the treatment."