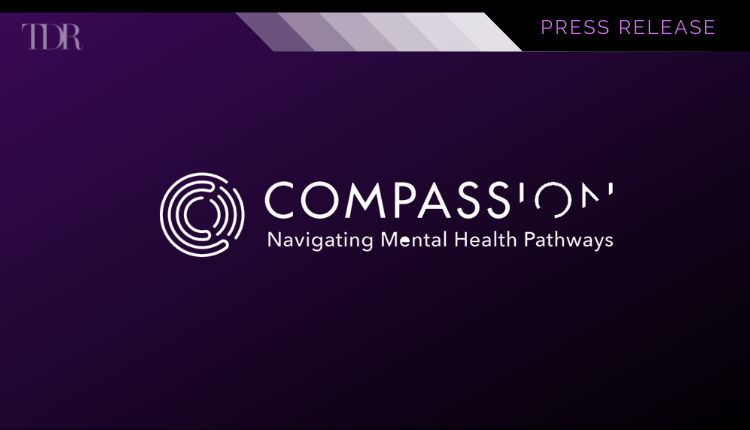 COMPASS Pathways announces changes in Executive Team
Matthew Owens appointed General Counsel and Chief Legal Officer;
Lars Wilde, Chief Business Officer and Co-founder, to move into senior advisory role
COMPASS Pathways plc (NASDAQ: CMPS), a mental health care company dedicated to accelerating patient access to evidence-based innovation in mental health, announced today that it has appointed Matthew Owens as General Counsel and Chief Legal Officer. Mr Owens will join COMPASS on 1 February 2022. The company also announced that Lars Wilde, President, Chief Business Officer and Co-founder, will be moving into a senior advisory role with COMPASS from 1 January 2022.
Matthew Owens joins COMPASS from Novartis International, where he is Global Head Legal, Digital, with responsibility for developing and executing legal and IP strategy. He has been with Novartis since 2010, also serving as Senior Legal Counsel, and as Head Legal, Strategic Partnerships and Digital. Named "Most Innovative European In-House Lawyer 2015" by the Financial Times, Mr Owens is highly experienced in leading legal teams in the fields of digital transformation, biotech and innovation. Prior to Novartis, he was Senior Counsel at Solvay Pharmaceuticals, and Corporate Counsel at Mettler-Toledo. He holds a Bachelor of Arts (Pre-Law & Political Science, History & Criminology) from Capital University, Columbus, Ohio, and a JD (Doctor of Law) from Capital University Law School where he was a Presidential Scholar. He is a lecturer at the University of Zurich Law School's Europa Institute.
Matthew Owens said: "COMPASS is bringing innovation to mental health care, and I am so excited to be joining them. I am passionate about digital health and improving the patient experience and look forward to working with the COMPASS team as they continue to develop new therapies supported by digital technologies."
Lars Wilde joined COMPASS in 2017 as a co-founder and has been instrumental to the company's many achievements in a number of strategic and operational areas, including fundraising, business development, and the development of its Discovery Center.
Lars Wilde said: "We have built an amazing company at COMPASS and I am grateful to everyone who continues to support us. We are the clear leader in developing psilocybin therapy for unmet mental health needs, initially in treatment-resistant depression, and now moving into PTSD and other disease areas. We are building a portfolio of new psychedelic compounds through our Discovery Center and partnerships. We have raised more than $429 million and we have established a strong team of more than 120 talented, passionate and dedicated people. Above all, we have maintained our commitment to patients and to our goal of transforming mental health care. This is a natural time for me to transition to an advisory role and I am proud to be able to continue working with COMPASS."
COMPASS has grown rapidly since its inception in 2016. Our mission and commitment to patients remain the same, but operationally we are a very different company and our executive team is changing to reflect this. Earlier this month, we announced the appointment of Mike Falvey as our new CFO, with experience in launching and commercialising innovation for patients. As General Counsel, Matt will bring significant expertise in technology, digital health and innovation. We are delighted to welcome him to our team and excited about working together to transform mental health care.

George Goldsmith, CEO and Co-founder, COMPASS Pathways
George Goldsmith continued: "The three COMPASS co-founders have always worked closely and tirelessly to create a new type of company to transform mental health care. Without Lars, COMPASS would not be where it is today. He has helped transform us from a start-up to a well-funded Nasdaq-listed company with the best team, a strong pipeline, and a real opportunity to make a difference for patients. We will miss him being here every day but look forward to his continued contributions as a senior advisor and his support as a major shareholder. We are excited to see what Lars does next as we are sure it will be a success!"
To view the original press release in its entirety click here