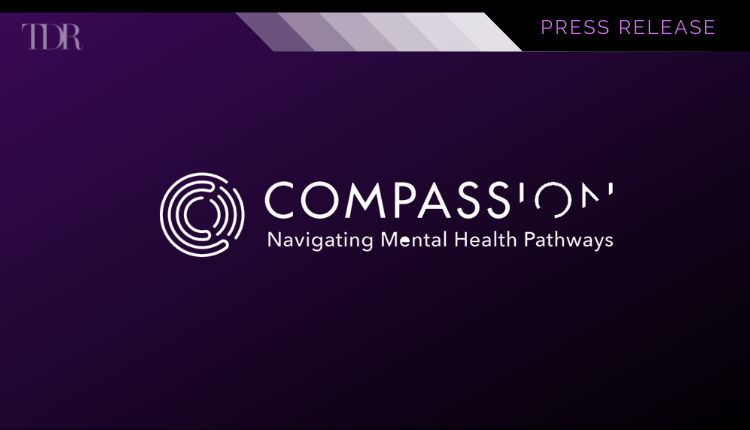 COMPASS Pathways granted fifth US patent for crystalline psilocybin
COMPASS Pathways plc (NASDAQ: CMPS), a mental health care company dedicated to accelerating patient access to evidence-based innovation in mental health, announced today that it has been granted its fifth patent by the US Patent and Trademark Office (USPTO). This is COMPASS's 10th patent overall, with five now granted in the US, two in the UK, one in Germany and two in Hong Kong.
The new patent, US Patent No 11,180,517, covers methods of treating treatment-resistant depression (TRD) with crystalline psilocybin as well as with oral dosage forms of crystalline psilocybin with an excipient. Crystalline psilocybin is used in COMP360, COMPASS's synthesised psilocybin formulation being developed for psilocybin therapy in TRD.
This 10th patent is a strong testament to our innovation. Patents enable us to continue to do the highest quality clinical research so we can work to bring therapies to patients who are suffering with serious mental health challenges and have few options.  

George Goldsmith, CEO and Co-founder, COMPASS Pathways
About COMPASS Pathways
COMPASS Pathways plc (Nasdaq: CMPS) is a mental health care company dedicated to accelerating patient access to evidence-based innovation in mental health. Our focus is on improving the lives of those who are suffering with mental health challenges and who are not helped by current treatments. We are pioneering the development of a new model of psilocybin therapy, in which our proprietary formulation of synthetic psilocybin, COMP360, is administered in conjunction with psychological support. COMP360 has been designated a Breakthrough Therapy by the US Food and Drug Administration (FDA), for treatment-resistant depression (TRD), and we have completed a phase IIb clinical trial of psilocybin therapy for TRD, in 22 sites across Europe and North America. This was the largest randomised, controlled, double-blind psilocybin therapy clinical trial ever conducted, and our topline data showed a statistically significant (p<0.001) and clinically relevant improvement in depressive symptom severity after three weeks for patients who received a single high dose of COMP360 psilocybin with psychological support. We are also running a phase II clinical trial of COMP360 psilocybin therapy for post-traumatic stress disorder (PTSD). COMPASS is headquartered in London, UK, with offices in New York and San Francisco in the US. Our vision is a world of mental wellbeing. www.compasspathways.com
To view the original press release in its entirety click here